–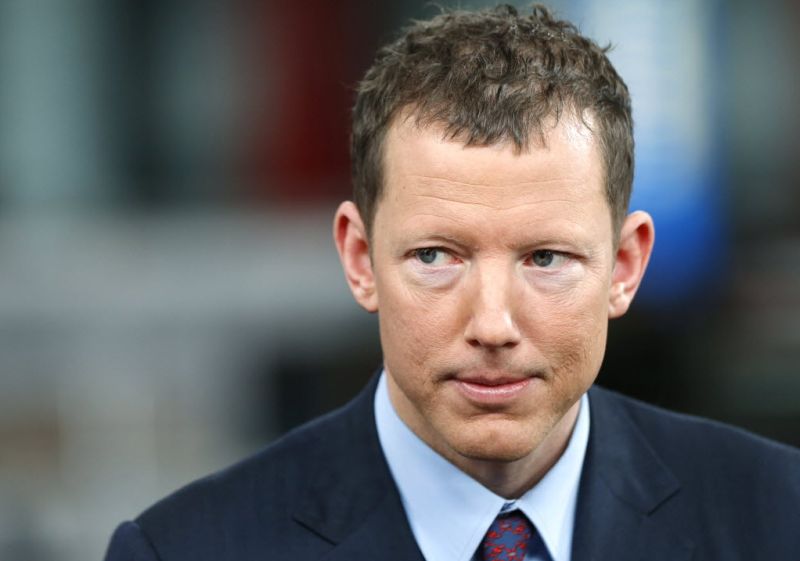 Nathaniel Rothschild/ Getty
Please help us out :
Will you offer us a hand? Every gift, regardless of size, fuels our future.
Your critical contribution enables us to maintain our independence from shareholders or wealthy owners, allowing us to keep up reporting without bias. It means we can continue to make Jewish Business News available to everyone.
You can support us for as little as $1 via PayPal at office@jewishbusinessnews.com.
Thank you.
–
You might raise an eyebrow if someone, who last year appeared to have had something to do with taking US$173 million out of a major coal mining company in Indonesia of which he was once a senior manager, and a Director of its parent group, on what may well been a basis that lacked either proper authority or a clear business purpose, then promised to put it back "by the end of the year".
You might then raise another eyebrow (and you only have two) if the same guy then becomes part of a just-announced consortium agreeing to buy a majority stake in an Italian football team, apparently for as much as US$400 million according to the Italian newspaper Gazzetta dello Sport. How much of the deal will be his own stake is unknown of course, but he must certainly like football.
Well you can indeed raise eyebrows for both items as it has just been announced that three Indonesian business men; media tycoon Erick Thohir, together with associates Handy Soetedjo and Rosan Roeslani are taking a 70% position in the famous Milanese football club Inter Milan by way of a subscription for treasury shares which puts new money into the club.
Rosan Roeslani used to be a Director of Indonesian mining group Bumi plc until December 2012. He also used to manage its major coal mining subsidiary Berau Coal, until January 2013. Just four months ago in June at the company's annual meeting it was announced with great fanfare that Roeslani had agreed to repay US$173 million, out of a total of US$201 in payments made on his watch at Berau that had been deemed to be questionable and without any clear purpose. Mr. Roeslani was not accused of any wrongdoing, however, and it was made clear that return of the money would waive any potential claims against him.
It is now reported by Bloomberg that Roeslani actually has until this coming Boxing Day to make the payments to Bumi. Roeslani himself told Bloomberg that his new investment in Inter Milan is simply not related in any way to his Bumi commitment. Sources close to Bumi indicate for its part that not only has it not received any money but it was "at an advanced stage of preparing legal action" to get it back
London investor Nathaniel Rothschild, who owns about 15% of Bumi plc, and was originally instrumental in putting the London Stock Exchange listed group together, in partnership with the influential Indonesian Bakrie family, denounced today's news saying it demonstrated the company's inaction in recovering missing funds.
In an interview by phone with Bloomberg News Rothschild said "Roeslani only has the funds and freedom to do this because Bumi's board have failed to take any legal action whatsoever to date against him."
For Bumi plc this is therefore just another public relations indignity it has suffered in what has been so far a very rocky year for the Indonesian based mining group, with internecine shareholder disputes, falling coal prices and coming off of a very bad earnings report in 2012 in which the company lost $2.3 billion, including major write-downs.
Of its two major thermal coal mining units one, Berau which it owns 85% is fairly solid, but its 29% interest in the second one Bumi Resources is under a lot of strain squeezed both by falling coal prices and increased debt maturities in the period ahead. To cope for the time being Bumi Resources has just done a debt for asset swap with the China Investment Corp, and this may not yet be enough, according to the ratings agency Moody's.
The essence of a proposed solution to the impasse between London's transparent governance standards symbolized by the Nathaniel Rothschild presence, and the more opaque traditional Indonesian way of doing business represented by the Bakries", has been for the Bakries' to buy Bumi plc's 29% interest in Bumi Resources for about US$500 million and then at the same time for the Bakries' to sell the shares they hold in the parent to another group. The result was to have been "separation" of Bumi plc from the Bakrie interests.
The latest version of the second part of the plan, that has already changed several times, has been for the Bumi plc Chairman Samin Tan to buy the Bakries' current 24% interest in Bumi plc, for US$223 million. This to the intense disgust of Nathaniel Rothschild as, if permitted by regulators, it would basically yield control of the whole group to Tan when added to his existing holdings, and particularly if he should actually also be potentially quietly still be acting in concert with his friends the Bakries.
However at the moment both parts of the deal appear to have stalled leaving everybody in limbo, and both the drop in thermal coal prices for power plants and the current threats to the liquidity of the Bumi Resources unit itself certainly cannot have helped. With thermal coal prices realized by the group having fallen to as little as US$61 per ton, down from nearly US$77 per ton a year ago, or a 20% drop, why indeed would the Bakrie family want to buy the weaker link until these uncertainties even out a little?
So this saga may not be over for a while yet.
See more stories on this topic :
–