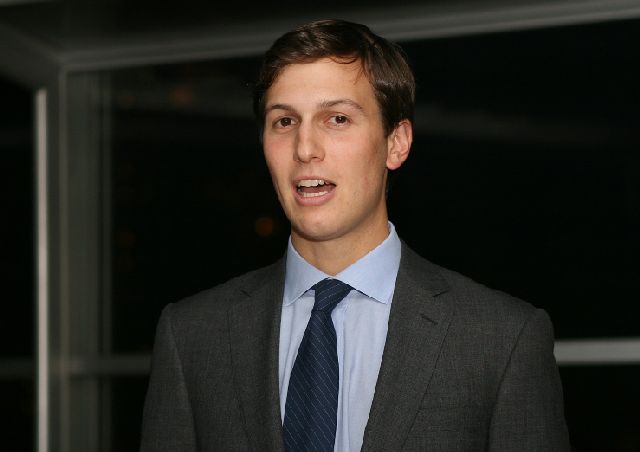 Jared Kushner's family business Kushner Companies has placed 10 of its multi-family rental properties in Baltimore on the market. These properties are estimated to fetch as much as $800 million, The Real Deal Reports. At the same time the Kushners may be looking at a dark future in the business world after Donald Trump leaves office, and Jared Kushner just might end up joining daddy Charles Kushner as a convicted felon.
The latest scandal embroiling the Trump/Kushners revolves around possible bribes offered in exchange for pardons. The New York Times has revealed that Abbe Lowell, a lawyer with ties to Jared Kushner was investigated by the Justice Department in a cash for clemencies scheme. The allegation is that billionaire real estate developer Sanford Diller offered to make campaign contributions if a friend of his were to receive clemency. The friend in question is Hugh L. Baras, a psychologist sentenced to 30 months in prison for tax evasion.
This may be one of the reasons why President Trump has been mulling issuing pardons to his children and son-in-law. But no pardon could help Jared Kushner and his family hide from the fallout from their involvement with Donald Trump's Presidency.
Business Insider has offered a plethora of examples of how the Trump scandals will affect Kushner Companies' business in the future. It spoke with a New York big time real estate developer and former close business associate of Jared Kushner's, Asher Abehsera.
Abehsera said that he has not even spoken with Kushner since the first son-in-law become a senior White House advisor in January 2017. Any yet Abehsera says that he is suffering from a backlash due to his past close connection with the Kushners.
"I was quickly accused of being the wrong kind of guy to do this project, and that Jared will secretly be in the deal," Abehsera said. "Neither Jared nor his family are in any way, shape, or form involved, and if they asked to come into the deal I would say, 'No, you can't participate.'"
Business Insider also reported on how over the last two years real-estate investment firm Cadre, which was founded by Jared Kushner and his brother Joshua Kushner, lost out on potential lucrative deals because of the family's ties to President Trump. The publication cited sources as saying that people fear that any connection to Jared Kushner could lead to a subpoena to testify about any number civil suits and criminal investigations currently underway involving either Mr. Kushner or the Trumps.
Kushner Companies denied this in a statement saying, "Any inference that Kushner [Companies] lacks partnership opportunities … is nothing short of false. We are proud of our many partners and banking institutions who have remained loyal and true to the Kushner family and to Kushner Companies."
It is obviously just speculation at this point, but the loss of any influence or protections from their association with Donald Trump the moment which he leaves office – pardons not withstanding – may be why Kushner Companies is selling right now. That and recent scandals over Jared's taking advantage of the Federal Paycheck Protection Program (PPP), channeling millions to his own companies in Baltimore and evicting Baltimore tenants hurting from the Corona crisis recession from their homes, may be why Kushner Companies is pulling out of the market there.
Kushner Companies president Laurent Morali told The Real Deal that the company bought the properties nearly 10 years ago and is listing them because they reached the end of their investment time horizon. He said the decision to sell was part of an agreement with investment partners, whom he declined to name, and not due to any concerns over future blowback from their ties to Donald Trump.
Some of the properties for sale were among those belonging to the Kushners investigated by Maryland authorities for violating state imposed eviction moratoriums.
Even if Jared Kushner and his wife Ivanka Trump receive Presidential pardons and these pardons are upheld as constitutional, the two will still need to spend a lot of money fighting a multitude of possible state criminal charges as well as civil suits. Maybe they will get some of that $800 million to do so.