–
In the 17th Nov 2013 edition of Israel's good news: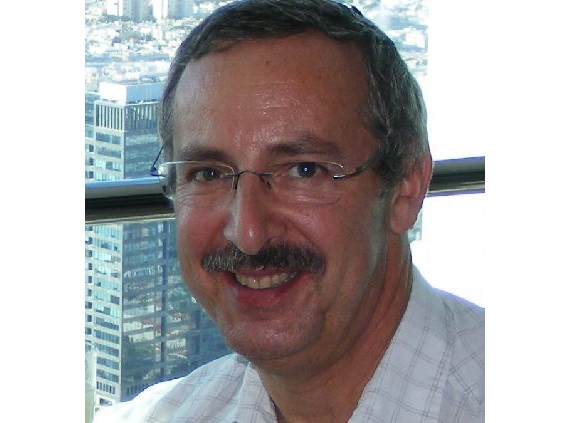 ECONOMY & BUSINESS
Please help us out :
Will you offer us a hand? Every gift, regardless of size, fuels our future.
Your critical contribution enables us to maintain our independence from shareholders or wealthy owners, allowing us to keep up reporting without bias. It means we can continue to make Jewish Business News available to everyone.
You can support us for as little as $1 via PayPal at office@jewishbusinessnews.com.
Thank you.
Another record for currency deposits.  Israel's foreign exchange reserves at the end of October 2013 stood at a record $80, 571 million, an increase of $669 million from their level at the end of September.  $320 million were purchased to prevent Israel's natural gas production from strengthening the Shekel's exchange rate.
World's richest man invests in Israel.  Israel-based start-up Mobli has just received a strategic investment from America Movil, owned by Mexico's Carlos Slim.  The goal is to bring Mobli's photo, video sharing platform to millions of America Movil's customers in Latin America.
Entrepreneurs win trips to the innovation nation.  (Thanks to Israel21c) Heads of start-ups in 12 European, Asian and South American countries won competitions to visit the entrepreneurial ecosystem of Tel Aviv.
Israel and Korea – together an economic powerhouse.  A delegation led by the (South) Korean ambassador to Israel, Kim Il-soo, participated in the first-ever Korea-Israel Creative Economy Forum.  Kim said that Israel was much admired in his country. Annual trade is $2.5 billion. Samsung's only foreign R&D is in Israel.
A very successful Formula.  For those that think there are no big Israeli companies, Israel's Formula Systems controls three Israel companies – Matrix, Magic Software and Sapiens.  Together they employ thousands of IT experts and sell products and services in hundreds of countries.  They are very profitable – and growing.
The largest Arab-Israeli hi-tech company.  Imad Younis founded Alpha Omega in Nazareth in 1993 and received funding from Israel's Chief Scientist program.  Today Alpha Omega employs Moslems, Christians and Jews and ships its brain surgical guidance systems to 500 hospitals and laboratories across the world.
–
–
America will "Dig" Jerusalem.  Israel's Keshet Broadcasting is producing an action-adventure drama series called "Dig" for the NBC cable network that is set entirely in Jerusalem.  Gideon Raff (of Hatufim / Homeland fame) is one of the co-writers.
Technion goes into China.  The Technion-Guangdon Institute of Technology (TGIT) will be a bridgehead into China for Israeli companies.  The local Chinese government will fund TGIT's construction and initial operations.  The Li Ka Shing Foundation also donated $130 million to the Technion.
–
ISRAEL'S MEDICAL ACHIEVEMENTS
 Israeli rescuers in Philippines.  A lead IDF team left Israel for the Philippines on Sunday night, which was hit by a devastating typhoon.  A further team of 148 flew out on Wednesday.  IsraAID is also sending a relief team.  A baby born in the IDF field hospital will be named "Israel".
–
–
A protein that kills bacteria.  Tel Aviv University researchers have succeeded in isolating a protein known as Gene 0.4 that kills bacteria. In what is a first step toward developing a substitute for antibiotics, the protein prevents bacteria from dividing, thus destroying them and combating infections. A positive story from Haaretz!
Download MDA's medical app.  Hebrew speakers can get medical guidance direct from Israel's emergency service Magen David Adom via their cell phone. After downloading the app, they don't need Internet access.  Call MDA (even from overseas) to receive detailed animations, safety advice, training videos and tips.
Have you heard about the EarDoc?  The EarDoc from Israel's Kencap Medical solutions is a non-invasive, non-surgical device that can improve the quality of life for sufferers of earache.  It was one of the three previously unreported Israeli innovations featured in the new medical video I distributed last week.
–

–
Israeli innovations in Life Sciences – Part 2.  A video showing HemaClear for bloodless surgery; RIMED non-invasively measures blood-flow in the brain; FirstCare bone injection gun.  More on these in future newsletters.

–
Intravenous injection in action.  A video showing the design of the remarkable SAGIV device invented by Hebrew University students that provides 100% accurate insertion of intravenous tubes into a person's veins.  (You still may not want to watch this, however, if you have a fear of needles)
Pediatric research with Philadelphia.  The Hebrew University of Jerusalem has signed a research agreement with Philadelphia's Children's Hospital and Drexel University to advance pediatric medicine. The event took place during Philadelphia Mayor Michael Nutter's trade mission to Israel.
Slowing down the immune response.  Tel Aviv University researchers have found a way to control overactive eosinophil white blood cells – a disorder that can lead to allergies and autoimmune diseases.  In lab tests they have located and regulated the two cell receptors PIR-B and PIR-A that protect or shut down the oesinophils.
Sleep soundly with a SomnuSeal mask.  (Thanks to Israel21c) For those suffering from obstructive sleep apnea (OSA) Israel's Discover Medical has developed a less-intrusive CPAP mask to help them breathe at night.  It is fitted like a boxer's mouth guard and also requires less air pressure from the CPAP machine.
SCIENCE AND TECHNOLOGY
A new green fuel.  Ben Gurion University scientists have developed a revolutionary method for producing alternative liquid fuel from two of the most common substances on earth, hydrogen and carbon dioxide.  BGU Professor Moti Herskowitch unveiled the breakthrough at the Bloomberg Fuel Choices Summit in Tel Aviv.
Checking the temperature.  (Thanks to Atid-EDI) Israel's BT9 has enhanced its Xsense automated data collection and analytics system for the cold supply chain.  The range of products monitored by the sensors now include meat and poultry, fish and seafood, dairy, ice-cream, chocolate, snacks and medicines.
Don't touch my bike.  Israel's HUHA team devised a solution to preventing bicycle theft that is only slightly larger than a plastic coca cola cap.  The Cricket is a silent alarm that uses bluetooth technology to alert smart phone users if anyone touches their bicycle.
TCL TVs to have Israeli software.  TCL Corporation, the third largest television brand in the world, has selected the industry-leading and award winning gesture recognition solution from Israel's PointGrab to power TCL's upcoming line of smart televisions.  PointGrab's software is already included in Samsung smart TVs.
Water – a key to world peace?  "Filtration will ensure that life as we know it continues", says the CEO of Israeli water filtration company Amiad.  "Ensuring that there is enough clean water to grow the food burgeoning populations need is a concern for farmers and governments everywhere.  With our systems, farmers grow ten kilos of cucumbers in an area where they previously had been able to grow just one kilo."
Energy from garbage in Ghana.  Israel's Energy Industries is to construct a plant in Kumasi, Ghana's second largest city, to create electric power from natural gas extracted from a large landfill.  Test drills will determine the amount of Methane gas that can be obtained from it.
Who is on our network?  A new Israeli start-up, Adallom aims to detect and prevent advanced computer attacks from cyber criminals inside or outside a company.  Adallom monitors and interprets user activities and builds up a "profile" for each user. In this way it can determine suspicious behavior and alert management.
–