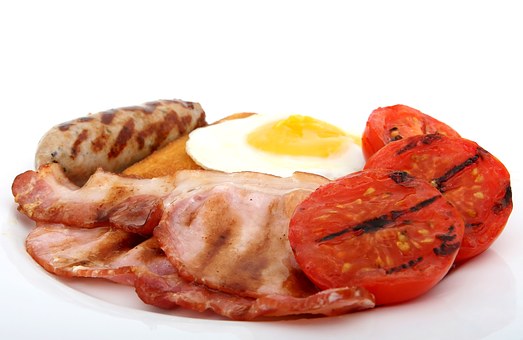 The latest trend in boosting health called ketogenic diet which is a high-fat, very low-carbohydrate and adequate-protein diet that is used primarily to treat epilepsy in children. By doing that, this diet forces the body to burn fats and put the body into a controlled state of starvation known as "ketogenesis." The bottom line is: It is an effective way to slim waists but not only that.
Two new research published in the journal Cell Metabolism raise hopes that ketogenic diet does even more. It increases longevity but also improves physical strength.
Please help us out :
Will you offer us a hand? Every gift, regardless of size, fuels our future.
Your critical contribution enables us to maintain our independence from shareholders or wealthy owners, allowing us to keep up reporting without bias. It means we can continue to make Jewish Business News available to everyone.
You can support us for as little as $1 via PayPal at office@jewishbusinessnews.com.
Thank you.
"The results surprised me a little," said nutritionist Jon Ramsey, senior author of one of the paper. "I was impressed by the greatness we saw -a 13 percent increase in median life length for the mice on a high-fat diet vs. high carb diet. In humans, that would be seven to 10 years. But equally important, those mice preserve the quality of health in later life.
While calorie limitation has been shown in some studies to slow aging in many animals, Ramsey was concerned about how a high-fat diet may affect the aging process.
Ketogenic diets have earned popularity for some health benefit claims, but scientists are still challenging out what happens during ketosis when the body slips from using glucose as the primary fuel origin to fat burning and build ketones for energy.
In the research, mice split into three groups: one on the high-carb diet, second on the high-fat diet, and third on the ketogenic diet which contains 89-90 percent fat of total calorie intake.
The researchers kept the calorie count of each diet the same, while initially, they were concerned that the high-fat diet would increase weight and decrease life span,
"We designed the diet not to focus on weight loss, but to look at metabolism," Ramsey said. "What does that do to aging?"
In addition to remarkably increase the median life duration of mice, the ketogenic diet increased memory and motor perform (strength and coordination), and prevented an increase in age-related indicator of inflammation. It had an impact on the occurrence of tumors as well.
"In this case, many of the things we're looking at aren't much different from humans," Ramsey said. "At a fundamental level, humans follow similar changes and experience a decrease in overall function of organs during aging. This study indicates that a ketogenic diet can have a major impact on life and health span without major weight loss or restriction of intake. It also opens a new avenue for possible dietary interventions that have an impact on aging."
The other study published in the same issue of Cell Metabolism, by the Buck Institute for Research on Aging, shows that a ketogenic diet extends longevity and improves memory in aging mice.