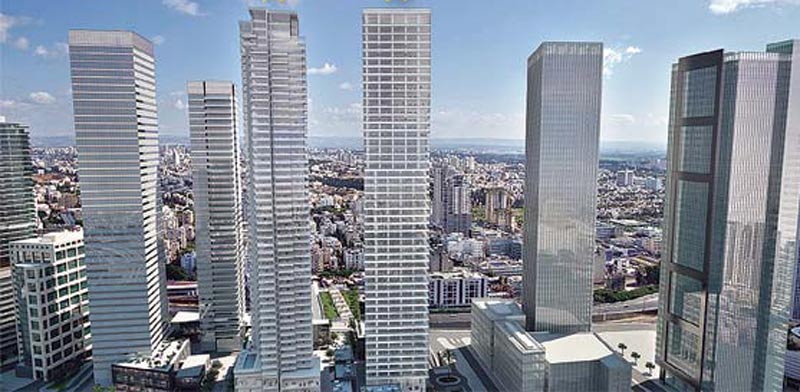 Israel's Mega-Rich club includes 400 people or just .01 percent of Israel's population, a 56-year-old man, living in Tel Aviv, with an income of NIS 36.8 million ($10.1 million) per year, a 2.9% of the country's total income each year.
The minimum needed to enter the club was an annual income of at least NIS 10.5 million ($ 2.8 million) per year, the study said.
Please help us out :
Will you offer us a hand? Every gift, regardless of size, fuels our future.
Your critical contribution enables us to maintain our independence from shareholders or wealthy owners, allowing us to keep up reporting without bias. It means we can continue to make Jewish Business News available to everyone.
You can support us for as little as $1 via PayPal at office@jewishbusinessnews.com.
Thank you.
According to a survey published by the Finance Ministry, although women make up 46% of the labor force in Israel, in this mega-rich group only 11%  are female. More over, the men minimum annual income was NIS 10.5 million ($2.89 million), about 12% more than the women with the average annual income stands at NIS 33 million ($9.1 million) per year, the report says.
The mega-rich earn 290 times more than the average Israeli who's annual income is about NIS 127,000 ($ 34.900), the study found. Women earn on average 65% less than males.
93.2% of the Israelis derive their income from their salary, business or pension. Members of this club only earn 8.2% of their income from such sources, with 91.8% instead coming from financial investments and capital gains.
The report point out that while this group pay an average of NIS 10.2 million ($2.8 million) in taxes per year — which is 400 times higher than average Israeli, who pays NIS 25,000 ($6,885) each year — and 4% of the country's total tax take, the "mega-rich" still pay less in taxes as most of their income is not subject to progressive income tax rates.
The chief economist found that combined income of the 10 billionaires people in the group, makes up 0.6% of the country's total taxable income, with each person earning NIS 320 million ($88.1 million) on average.
The Finance Ministry conducted the study based on data from the Israel Tax Authority and was meant to serve as an Israeli version of the US Internal Revenue Service annual study of the 400 wealthiest Americans, which in turn was inspired by Forbes Magazine's list of the 400 richest people.
For Hebrew version of the report click HERE