–
In the 12th Jan 2014 edition of Israel's good news: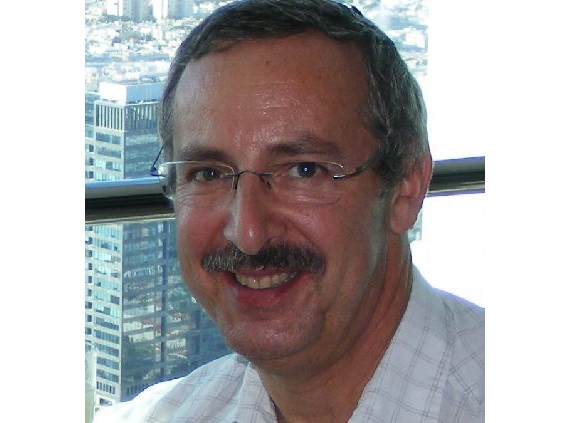 ECONOMY & BUSINESS
Please help us out :
Will you offer us a hand? Every gift, regardless of size, fuels our future.
Your critical contribution enables us to maintain our independence from shareholders or wealthy owners, allowing us to keep up reporting without bias. It means we can continue to make Jewish Business News available to everyone.
You can support us for as little as $1 via PayPal at office@jewishbusinessnews.com.
Thank you.
BIRD foundation invests $9 million.  The Bi-national Industrial Research and Development (BIRD) Foundation has approved $9 million worth of funding for 11 new joint projects between American and Israeli companies.  They cover electronics, cyber security, life sciences, communications and homeland security.
More reserves.  Over one billion dollars was added to Israel's foreign currency reserves in December.
First Israeli-Chinese car is delivered.  A 28-year old interior decorator from Shanghai took delivery of a brand new Qoros 3 sedan from Qoros Vice President Volker Steinwascher.
Turkish order for Israeli surgery robot.  (Thanks to Atid-EDI) Israel's Mazor Robotics received its first order for a Renaissance surgical robotic system from Turkey.  Mazor's Turkish distribution partner Cordamed Biomedical Engineering will install the system at a major hospital in Istanbul.
The largest on-line translator.  Israel's One Hour Translations (OHT) has over 15, 000 translators in 100 countries. Its clients include Toyota, Coca-Cola, the US Army and IBM.  OHT has just received a $10 million investment from Israel's Fortissimo Capital to boost its ambitious expansion plans.
–
–
Samaria wines win French stars.  The annual French wine competition held by 1001degustations.com awarded gold stars to all 8 of the entries from Psagot Boutique Winery in the Binyamin hills.  The Pesagot winery was established in 2003 on the site of vineyards owned by Jews since the Second Temple period.
Spresh keeps food fresh.  Don't you hate it when you cut an apple and it turns brown before you get a chance to eat it? Israel's Aviad Mozes has developed an all-natural spray called "Spresh" that keeps cut fruit and vegetables fresh for hours.  Please support his Kickstarter project and be among the first to get some Spresh.
–
–
Israel is the second most philanthropic country in the world.  Israel's Central Bureau of Statistics reported that in 2012 Israeli households and businesses donated 7.6 billion Shekels to nonprofits. This was an increase of 8.8% on 2011 and amounting to 0.76% of GDP.  The USA came top with 2.1% of GDP.
SCIENCE AND TECHNOLOGY
Instant electricity from Aluminum and water.  The Israel Technion demonstrates its eco-friendly fuel cell that works immediately you pour water into a container of activated Aluminum powder.  See it powering model boats and cars.  It is 10-15 times more powerful than the equivalent Lithium-ion battery.
–
–
Do It Yourself.  The CamMe app from Israel's PointGrab allows you to control your smartphone camera from a distance of up to 22 feet.  Just raise your hand and make a fist.  The app will then start counting down and take your "selfie" photo.
A whole new ball game.  (Thanks to Israel21c) Israel's PlaySight has revolutionized tennis training with SmartCourt – a game-changing analysis and feedback system to help tennis players improve their performance.  PlaySight has installed eight systems in the US and plans to bring it to every field sports club around the world.
–
–
Nevada geothermal power plant completed.  Israel's Ormat Industries has finished building the Don Campbell geothermal power plant in Mineral County, Nevada. The 16-megawatt power station is named after the late Ormat employee who identified the geothermal field.
Engineers without borders.  Technion's Professor Mark Talesnik empowers his students to change the world.  Their first project was to build 62 sustainable biomass reactors for a Nepal village.  They generate methane for energy, recycle waste into fertilizer rather pollute the water, and save using wood to produce harmful smoke.
–
–
Sustainable fish farms.  (Thanks to NoCamels.com) Israel's Moti Cohen builds aquaponic farms that provide people with both fish and plants to eat.  The crops feed off the waste created by the fish, while the fish thrive on the oxygen made by the crops. No waste or fertilizer. Moti has been advising the UN on aquaponics.
–
–
What you see is what you get.  Israelis Shai Avidan and Ariel Shamir have invented "seam-carving" also known as re-targeting.  You can now reduce or enlarge the width of a photo without changing its height or distorting the content.  It helps the easy transfer of images to mobile phone screens, for example.
–
–
Cracking the glass ceiling.  Orit Shulman, director of development and partnerships for Kol Israel Haverim, visited San Francisco to promote the Israeli program that supports high school girls in science, technology, engineering and math from 8th grade through to 12th grade.
ISRAEL'S MEDICAL ACHIEVEMENTS
 Israel's first small intestine transplant.  Surgeons at Israel's Rabin Medical Center-Beilinson Campus in Petah Tikva have performed the first-ever successful transplant in Israel of a small intestine.  The patient was a 39-year-old woman who had been fed through a vein since her own intestine was removed two years ago.  The donor was an 11-year-old Israeli girl whose other organs saved four children.
Medical research in the Galilee.  The Israeli Ministry for the Development of the Negev and the Galilee has allocated NIS 2.5 million for biomedical research to be conducted at hospitals in northern Israel.  President Peres made the announcement at the at the Galilee Forum. Eighteen studies have been approved for the project.
Rebuilding damaged spines.  (Thanks to NoCamels.com) Israel's Premia Spine is advancing in "leaps and bounds" with its TOPS spinal implant.  Watch the video to see previously crippled 79-year-old Yoda Schwartz running with his TOPS artificial joint.  Premia Spine is expanding in Europe and launching into Asia.
–
–
New treatment for colon cancer.  Israeli bio-med Aposense has successfully completed pre-clinical studies for the ATT-11T molecule for early stage treatment of colon cancer.  ATT-11T works in tandem with Pfizer's Camptosar (generic name Irinotecan) to improve its effectiveness with fewer side effects.
–