–
In the 22nd Dec 2013 edition of Israel's good news: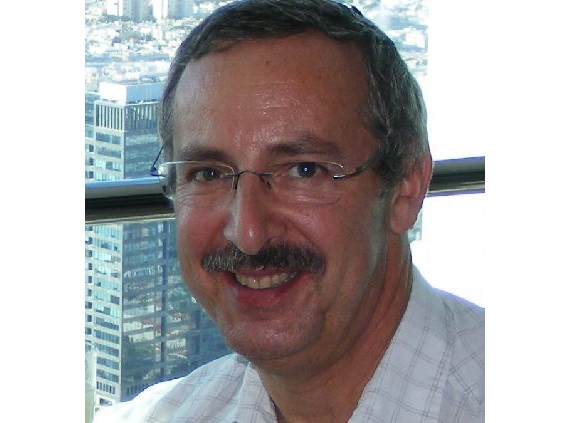 ECONOMY & BUSINESS
Please help us out :
Will you offer us a hand? Every gift, regardless of size, fuels our future.
Your critical contribution enables us to maintain our independence from shareholders or wealthy owners, allowing us to keep up reporting without bias. It means we can continue to make Jewish Business News available to everyone.
You can support us for as little as $1 via PayPal at office@jewishbusinessnews.com.
Thank you.
Inflation falls by 0.4 per cent.  An 8.1% drop in the prices of fresh vegetables means that Israel's annual inflation is now running at 1.9%, just below the middle of the government's target.
Israel attends WTO conference in Indonesia.  Naftali Bennett was the first Israeli minister to visit Indonesia for 13 years when he attended the World Trade Organization conference in Bali.  He made a speech to 157 economic leaders and signed a trade agreement designed to inject a trillion dollars into the world economy.
UK adtech delegation visits Israel.  A delegation of advertising and marketing executives from Britain came to Israel to encourage tech partnerships between the two countries.  They were shown Israeli cutting-edge technologies in the areas of visual search and exposure, social media, interactive video platforms, big data, real-time analytics, mobile advertising, content marketing and augmented reality.
German-Israeli incubator nurtures Israeli start-ups.  Germany's healthcare corporations Merck Serono has allotted 10 million Euros to an incubator for new Israeli companies at its Inter-Lab R&D center in Yavne. The latest startups to join are Chanbio (MS antibody treatment) and Metabomed (cancer metabolism).
Single Malt Israeli Whiskey is coming.  In just 4 years time, Milk & Honey, Israel's first distillery will have the world's first commercial Israeli single malt whiskey available in stores.  For $79 you can be guaranteed a bottle of the first batch to be available in Dec 2017.  Le Hayim ("to life").
Securing the world's busiest websites.  (Thanks to Atid-EDI) Tel Aviv-based Fireblade protects websites with page-hits in the billions. Fireblade announced that it is partnering with Los Angeles' EdgeCast Networks, one of the world's top content delivery networks, to provide next-generation website security.
Israel is a major driver for Massachusetts' economy.  A new independent study shows that over 200 Israeli-founded businesses contributed $6 billion in direct revenue and over 6, 600 jobs in Massachusetts in 2012.
Ben Gurion airport to double its capacity.  Israel Airports Authority is to construct a 17, 000 square meter "fourth arm" to Terminal 3 at Tel Aviv's Ben Gurion airport to cater for up to 20 million passengers.  Its runways will also be upgraded to allow for double the current aircraft traffic.
Tower expands into China.  Israel's Tower Semiconductor has signed a Memorandum of Understanding with Shanghai ICC Technology & Industry Promotion Center to expand the distribution of Israeli complementary metal–oxide–semiconductors into the Chinese market. (Originally in Globes)
US company is also Israeli.  When US-based LivePerson bought Israeli start-ups HumanClick, Kasamba and NuConomy it acquired 400 Israeli staff – about half the company.  LivePerson also listed on the Tel Aviv Stock Exchange.  So when an on-line sales site asks you if you want to chat, Israeli software is responsible.
Entrepreneurial solutions for people with disabilities.  PresenTense Israel, the Ruderman Family Foundation and Beit Issie Shapiro are launching Accelerating Inclusion in Israel (A3i) – the first start-up accelerator for hi-tech and social ventures that helps people with disabilities become entrepreneurs.
Computer access for all.  At the Center for Global Dialogue and Cooperation in Vienna, Keepod launched its Unite project – to provide access to computers and the Internet to 5 billion people. Keepod's Israeli developed operating system runs from any USB drive, eliminating dependency on one physical computer.
Gaza:  Israel has delivered 1.2 million liters of diesel into Gaza to restart its power station.
Wifi equipment to the Philippines.  (Thanks to Atid-EDI) Israeli company RADWIN has donated its point-to-point equipment to help re-establish communications networks in areas devastated by Typhoon Haiyan (Yolanda).  The network infrastructure is essential to the recovery process in order to facilitate relief efforts.
Israeli TV is available worldwide.  The Israeli Network (TIN) exports Israel and the feeling of belonging to it, around the world.  Watch Israeli TV with English subtitles; hear and learn the Hebrew language; see news as it happens from the Israeli point of view, rather than how foreign news channels often portray Israel.
Get your skis on.  More than 1, 600 visitors crowded Mount Hermon to enjoy the snow after the ski site opened on Monday. The snow depth at the site ranged from 24 inches in the lower areas to more than 40 inches in the higher ones. One visitor said, "It feels like Switzerland."
Where people enact their dreams.  (Thanks to Israel21c) The UK's leading travel magazine, Condé Nast Traveller, spotlighted Tel Aviv in its "Insider Tips" section.  It quotes "Tel Aviv's creative energy and joie de vivre. Such positive energy is rare to find, and a pure joy to experience. This is a place where ideas are transformed into reality – where people enact their dreams rather than just talking about them."
SCIENCE AND TECHNOLOGY
A new agricultural model for farmers.  Israeli scientists are to use the new Agriculture Technology Center to develop the "Facebook or Wikipedia of agricultural technologies".  They will build a model to incorporate information technology into modern farming and assist farmers in implementing the model.
Israeli tomato company keeps men healthy.  Israel's LycoRed has developed Lyc-O-Pro, a science-based formulation targeting prostate and bladder health. Lyc-O-Pro combines curcumin, omega 3 fatty acids, zinc, and a proprietary tomato extract optimized for men's health.
Israeli and Afghan presidents meet in China.  The presidents were Professor Menachem Ben Sasson, President of the Hebrew University in Jerusalem, and Professor Habibollah Habib, President of Kabul University in Afghanistan.  The two met at a conference for 2000 educators from 110 countries at the Confucius Institute in Beijing and discussed bilateral relations and possible collaborations.
Israelis in international space project.  Tel Aviv University Professor Shay Zucker and Dr Yifat Dzigan will be searching for new planets in our Galaxy as part of the European Space Agency's Gaia project, which launched last week.  Gaia contains a camera with a billion pixels to measure the movements of the stars.
Government approves "Digital Israel" project.  The Israeli cabinet has approved the "Digital Israel" project, designed to improve public access to the education, health and welfare systems. It will also encourage e-trading and reduce bureaucracy.  The optical fiber grid will allow Internet speeds up to 1, 000 megabits per second.
ISRAEL'S MEDICAL ACHIEVEMENTS
 New wonder treatment.  Israel's VBL Therapeutics has developed VB-201 – the first of a new class of oral anti-inflammatories called Lecinoxoids.  VB-201 has the potential to treat immune-inflammatory diseases such as Psoriasis, Inflammatory Bowel Disease, Multiple Sclerosis, Rheumatoid Arthritis and more.  The US FDA has also granted fast-track designation for VB-111, which treats GBM – an aggressive form of brain cancer.
Global research into Alzheimer's.  Israel Brain Technologies has signed an agreement with four US organizations to create a partnership in neuroscience research, and in particular Alzheimer's disease.
Straighten teeth in your sleep.  A new orthodontic system developed by Israeli Aerodentis straightens the teeth through gentle pulsating force, which moves the teeth gradually during sleep.  Medical research shows this force is healthier and more efficient than applying constant pressure.
UN authorizes Israeli device to combat AIDS / HIV in Rwanda.  (Thanks to Atid/EDI)  The United Nations and the Rwandan government have selected PrePex – a non-surgical device developed by Israel's Circ MedTech – to circumcise 700, 000 Rwandan men to stop the spread of AIDS / HIV in the country.
Revolutionary shoes relieve foot pain.  Israeli Yaffa Golan couldn't find a solution to the foot pain caused by her diabetes, so she invented Medic Shoes – clinically-proven flexible shoes featuring vibrating motors that massage the sole of the foot.  They relieve burning, cramping, tingling, circulation and the quality of sleep.
Device for detecting cervical cancer.  A quarter of a million women die of cervical cancer every year.  Israel's MobileOCT has developed an image enhancement device that can detect early stage cancer.  MobileOCT just won a $100, 000 investment in an Elevator World Tour event in Tel Aviv.
–