–
In the 1st Dec 2013 edition of Israel's good news: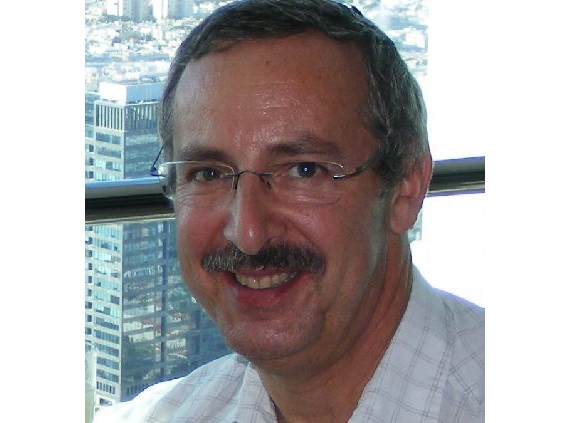 ECONOMY & BUSINESS
Please help us out :
Will you offer us a hand? Every gift, regardless of size, fuels our future.
Your critical contribution enables us to maintain our independence from shareholders or wealthy owners, allowing us to keep up reporting without bias. It means we can continue to make Jewish Business News available to everyone.
You can support us for as little as $1 via PayPal at office@jewishbusinessnews.com.
Thank you.
Agritech – Israel's commercial future.  Israel has become a world leader in advanced precision farming techniques, water optimization, robotics, sensor driven technology and environmentally friendly agrochemicals.  All will be on display at the 2nd annual Agrivest Conference on Dec 3 at the Eretz Israel Museum, Tel-Aviv.
The best in business.  Top speakers at Globes Israel Business Conference include OECD Secretary General Angel Gurría, Professor Stanley Fischer and Dr. Fatih Biron, one of the most influential experts in the energy industry.  The event takes place at the Dan Intercontinental Hotel in Tel Aviv on Dec 8-9.
Don't suffer unemployment – come to Israel.  (Thanks to Nevet) Interesting article that suggests Americans should consider working in Israel after college.  Between 4.8 and 14.7 per cent of US graduates cannot find jobs locally.Many American companies have specific jobs pages for their Israel sites.
Global and dynamic. Israel has been ranked second in the Global Dynamism Index science and technology sector of worldwide accountancy firm Grant Thornton International.  Only South Korea was higher.  Israel was eighth in the overall Global Dynamism Index rankings.
Engineering Israeli-UK projects.  British engineering firm Arup is working with Israel's national water carrier Mekorot and several Israeli start-ups, both globally and also to bring their technologies to Britain. Arup is supported by the UK Israel Tech Hub at the British Embassy in Tel Aviv.
Paraguay offers a springboard to Israeli trade.  Paraguay's visiting Trade and Investment Minister Gustavo Leite said that an Israeli-Paraguayan partnership would bring Israel's hi-tech and technology to Paraguay whilst Israel would acquire an instant ability to expand its markets throughout South America.
Israel's Spice Girls.  (Thanks to Charlie ) "Tavlinim" (Hebrew for "spices") is a group of women in Netivot who formed a cooperative in order to cater at events on a commercial basis.  The group is supported by Philadelphia's Partnership2Gether.  Most of the women originated from Morocco, Tunisia and Ethiopia.
Scramble for Israeli technology firms.  CNN records the growing success of Israeli hi-tech start-ups that has attracted the interest of major global giants.
Heritage coin wins international prize.  The NIS 2 Silver Proof commemorative coin in the UNESCO "World Heritage Sites" series issued by the Bank of Israel and dedicated to the water supply system at Tel Megiddo has won a prize at the tenth annual Vicenza Numismatica International Competition held in the city of Vicenza, Italy. It was chosen as the "Most Beautiful Architectural Representation on a Coin Minted in 2012".
ISRAEL'S MEDICAL ACHIEVEMENTS
Israeli cured of essential tremor.  At Haifa's Rambam hospital, the first Israeli has been cured of essential tremor using ExAblate Neuro – the non-invasive focused ultrasound treatment from Israel's InSightec.  Also a recent BBC program featuring the treatment, but no mention of the name of the equipment, or that it is Israeli.
Doctors seeking doctors.  Israeli start-up Qure has developed a smartphone app that allows doctors worldwide to locate and communicate with their fellow professionals.  Qure maps physicians globally with a navigation tool to find a particular expert.  It then provides a closed network for private communications.
$1 million to research brain disorders.  Researchers from Ben-Gurion University, plus the University of Heidelberg and Charité-Universitätsmedizin Berlin are investigating the impact of mitochondria on memory and brain disorders. The team has been awarded a $1 million German-Israel Project-Cooperation Grant.
Straightening babies' feet.  Another Israeli medical product mentioned last week is the UNFO foot brace. The device is worn below the ankle and rectifies infant foot deformities (metatarsus adductus or metatarsus varus) within six weeks.  It is far superior, safer, and less stressful than a cast or full leg braces.
Ikea Israel helps toddlers with disabilities.  Ikea in Israel has raised funds to help two Israeli charities (Akim and Chimes) renovate an educational and therapeutic center for toddlers with disabilities in Jaffa.
Syrians treated in Israel:  IsraAid has provided almost $100, 000 in nutritional and hygienic assistance to displaced Syrians. Plus, some aid examples and of the wounded Syrians treated in Israeli hospitals.  Then watch a two-minute BBC program on the Syrians being treated at Israel's Ziff Hospital in Tsfat.
Israel in the Philippines  Israeli doctors treated 300 Philippine injured per day and delivered three-dozen babies.  The team also rebuilt a school enabling 350 children to restart classes and their parents to return to work. The 148-member team has now handed over to a EU delegation having treated over 2600 patients.
Saving lives in Israel and the world.  Good summary in the UK Sunday Telegraph of the work of Israel's emergency service Magen David Adom both nationally and globally.
"And you shall choose life."  This article explains the simple reason why Israel has been sending rescue missions and humanitarian aid across the world for the past 60 years.  It gives examples from the Greek earthquake of 1953 to the Philippines in 2013.
SCIENCE AND TECHNOLOGY
The Technion: The Engine of a Young Nation.  Richard Baehr, Chief Political Correspondent of American Thinker, was most impressed with his visit to Israel's Institute of Technology.
Where to stick your phone?  If your mobile phone keeps sliding around the inside of your car, then you need an Israeli "Sticko".  The gadget will stick your phone to your dashboard, windshield or any window.  You can also stick other items – like a shower gel bottle to the wall of the shower.  See the video.
Protection against multiple threats.  (Thanks to Nevet) Israel's RADA has developed a tactical Multi-Mission Hemispheric Radar (MHR) to detect UAVs, mortars, and rockets.  Boeing is currently evaluating the system.
Recycling US vehicles for peace.  (Thanks to Nevet) Elbit Systems of America, a subsidiary of Israel's Elbit Systems, refurbishes hundreds of obsolete military vehicles at its Land Vehicle Center.  60-year-old vehicles have been put into world peacekeeping roles at a fraction of the cost of new ones.
Before the typhoon.  Israel's water management company Miya won the Drinking Water Supply – Software category in this year's IWA Project Innovation Awards for its work reducing water leakage in Manila, Philippines.  Water lost through faulty systems was reduced from 67% to 38% – saving 700 million liters a day.
Israeli cooking app goes global.  Israeli startup Kinetic Art is producing a vegetarian cooking application of 20 of America's leading chefs in association with the James Beard Foundation culinary organization.  The application, called "The Best of the Best", will be available for iPad, iPhone and Android devices.
The best start-up at IDCEE 2013.  Israeli company Ubertesters won the best startup award, and a prize of about $20, 000 in the IDCEE 2013 international technology conference held in Kiev, Ukraine.  Ubertesters presented its cloud-based platform for the crowdsourced testing of mobile applications.
Database of Israeli companies fighting climate change.  The Ministry of Economy presented a database of the Israeli companies that offer Adaptation technologies at the Warsaw Climate Change Conference. The companies address climate, waste, green building materials, agriculture and crisis management.
Israeli technology treats PA sewage.  Israeli water treatment company Mapal Green Energy is building a a sewage water reclamation system for the Palestinian Arab village of Uja, near Jericho. It will recycle domestic sewage and water for use in agriculture.
–