–
Soros  has once again succeeded in raising a few eyebrows on the international market by increasing his holdings in under pressure pharmaceutical giants Teva.
–
Please help us out :
Will you offer us a hand? Every gift, regardless of size, fuels our future.
Your critical contribution enables us to maintain our independence from shareholders or wealthy owners, allowing us to keep up reporting without bias. It means we can continue to make Jewish Business News available to everyone.
You can support us for as little as $1 via PayPal at office@jewishbusinessnews.com.
Thank you.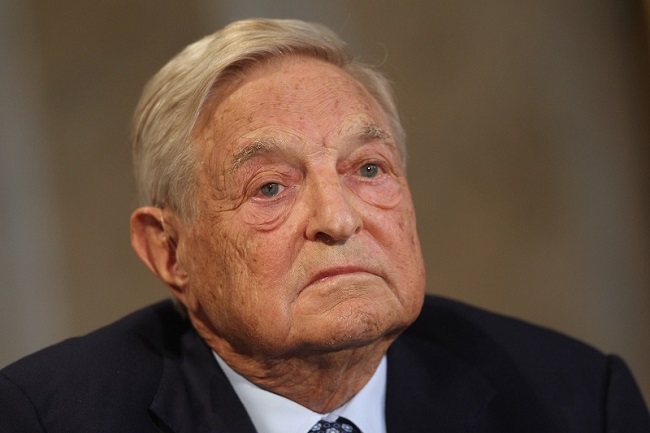 George Soros / Getty
–
George Soros, through  his New York based investment company , Soros Fund Management LLC,  have reportedly raised their stake in Teva Pharmaceutical Industries Ltd, taking up to 1.8 percent of the fund's total  U.S. stock portfolio, reportedly around $8 billion.  This despite the fact that Teva currently are regarded as being the worst performing pharmaceutical company in the US. If reports are true Soros Fund Management's investment would make for  their largest stock allocation in the company since the fourth quarter of 2010.
Shares in Teva fell to their lowest level in two years at the beginning of the month  after the stock markets both in the United States as well as in his home base of Israel began to cast doubt on the management stability of the company following a undisguised public rift between the company Chairman Phillip Frost and CEO Jeremy Levin.
The public conflict eventually led to the imagination of Levin, who had joined the company with particular fanfare just 18 months previously.  As well as the concerns regarding Levin, Teva look to be under pressure as a result of increasingly fierce competition  in the sector that they once controlled for many years, the treatment for multiple-sclerosis, in which their best- selling product Copaxone was the undisputed market leader. Teva announced at the end of October that sales for Copaxone have dropped in the third quarter to $1.05 billion, their  lowest level in since the same quarter in 2012
On the news of Soros's investments, which took place in the quarterly period ending September American depositary receipts (ADRs) for Teva, who despite their problems still remain the world's largest producer of generic drugs, when  shares in the company dropped by 3.6% in the shade of ongoing uncertainty.
As soon as Soros Fund Management made the share purchase announcement public, stock value in terror gained 1.1 percent to close at $40.45 on the New York stock exchange. During the past year Teva's ADRs have returned a disappointing 6.2 percent, inclusive of dividends, making for the lowest market performance among 31 pharmaceutical companies traded in New York.
A factor that Soros obviously picked up, as the company looks like  a pretty good buy on paper as their shares trade as at a conservative eight times their estimated earnings, making them the least expensive stock among the world's largest pharmaceutical companies..
Soros is estimated to be 29th-richest person in the world, with a net value of $22.9 billion.
George Soros was born in the vibrant pre-war Jewish community of Budapest, Hungary when the Nazis invaded his country in 1944.  At the age of just fourteen George spent the rest of the war  being protected by a non Jewish family.
After the war  George emigrated to the UK, and when just seventeen he was accepted to study at the London School of Economics, where he graduated with a Bachelor of Science degree in 1952. With the UK economy beginning to come round after the war years, there were plenty of openings around for a smart and diligent young man like George Soros and he rapidly found himself a post as trainee banker in the highly prestigious merchant bank, Singer & Friedlander.
There he was to remain for three years till in 1956 Soros decided that the time was ripe to leap the big pond and broaden his  experience in the financial markets of Manhattan, first working as an arbitrage trader and later as a financial analyst for Wertheim & Co, where he was employed between 1959 and1963.
George Soros took his step up the corporate ladder from being appointed vice-president at investment bankers Arnhold and Bleichroeder, where he gained his first experience in offshore investments as hedge fund managers. After ten years in the role, Soros by then in his early forties established his own hedging operation, the Quantum Fund in partnership with colleague Jim Rogers. Soros recalls that his intentions were to earn $500, 000 within five years, so that he could retire as further his lifelong ambition to become an author.
Within the next twenty years when he was at this most active in fund management, Soros succeeded in earning his half a million dollars umpteen times over, but remained active in the market with financial coup following financial coup.
In September 16, 1992, forever known as Black Wednesday in the annals of UK financial history , Soros' fund pulled off the largest coup of them all, almost pulling off the legendary act of " breaking the Bank of England" in the process.
Sensing an opportunity of  profiting from the UK government's reticence to raise the country's interest rates to compete with their partners in the European Exchange Rate Mechanism consortium, Soros bought up £10 billion worth of UK currency, which he rapidly resold making a profit of around £600 million in the space of one day.
However by that stage, Soros had already embarked on another course, that of international philanthropist, donating and estimated £4 billion pounds to various international charities and causes. One of his first, and probably nearest to his heart, was in helping to finance the seamless transition from communism to democracy in his country of birth, Hungary through the auspices of the Open Society Institute, which he formed and  still acts today  as chairman.
–