–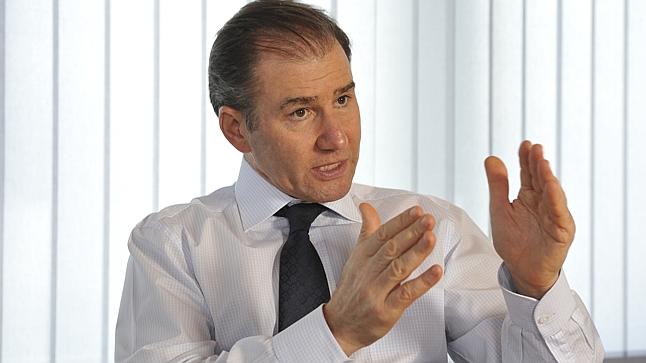 Ivan Glasenberg / Getty
Please help us out :
Will you offer us a hand? Every gift, regardless of size, fuels our future.
Your critical contribution enables us to maintain our independence from shareholders or wealthy owners, allowing us to keep up reporting without bias. It means we can continue to make Jewish Business News available to everyone.
You can support us for as little as $1 via PayPal at office@jewishbusinessnews.com.
Thank you.
–
Glencore Xstrata, the global mining giant, and commodity marketing company, run by Ivan Glasenberg reportedly expects as many as four potential Chinese bidders for the Las Bambas Peruvian copper mine, one that could sell for more than US$ 5 billion.
Glasenberg has said that "There are groups forming together and combining. We see there will be at least three to four groups bidding. There is some other outside interest besides the Chinese consortiums."
In July Glencore Xstrata announced the commencement of a process to sell its entire interest in the Las Bambas copper mine project. BMO Capital Markets Limited and Credit Suisse Securities (Europe) Limited were appointed to act as financial advisors. The sale is necessary to satisfy commitments made to Chinese regulatory authorities when they provided approval for the US$29 billion Glencore – Xstrata merger to take place in May.
Las Bambas is a world-class copper mine project located near Cusco in Peru with over 10.5 million tonnes of copper resources. The project is in an advanced phase of construction and is due to start production in 2015.
In July Glencore Xstrata also announced it had already received numerous expressions of interest in the Las Bambas project from a diverse group of international mining companies and potential investors. Throughout the process, Glencore Xstrata has committed itself to engage with all prospective buyers to ensure a fair and transparent sales process – and of course to get the best price.
–
Aaron Regent / Barick
In addition to the Chinese, Irish Canadian mining executive Aaron Regent is another player in the game, with his name being bandied around recently as a potential bidder. He was the highest-paid CEO in Canada in 2010, when he earned US$24m for running Barrick Gold. He was then ousted in a boardroom battle in 2012 when Barrick's balance sheet began to implode, squeezed by ballooning costs and regulatory issues at one of its new mines in South America -with a falling gold price at the same time.
Regent, who is only 47 years old, set up his own investment fund few months ago, Magris Resources. Magris has raised money from private and institutional investors to purchase selected major assets across the whole spectrum of the mining sector, where many good projects are being unloaded as their owners try to repair their corporate balance sheets in a hurry.
A first round of bids for Las Bambas is due next week. Chinese companies, including Chinalco Mining Corp International, MMG and Citic Resources, are said to be among those studying offers for Las Bambas. When the bids are in it should become clearer who exactly is taking part.
While Glencore is being required to sell Las Bambas as a regulatory requirement, in today's economic climate they are unlikely to be unhappy about it, as US$5 billion and some change, would certainly help their balance sheet as well. If indeed large North American institutional funds and major Chinese mining companies are both interested, the eventual winning bid may well be a good one. Great tactics by Glasenberg therefore in helping create a public environment that is encouraging bidders to come forward and bid up, in what could otherwise have become quite a difficult forced sale.
–
Las Bambas camp
–