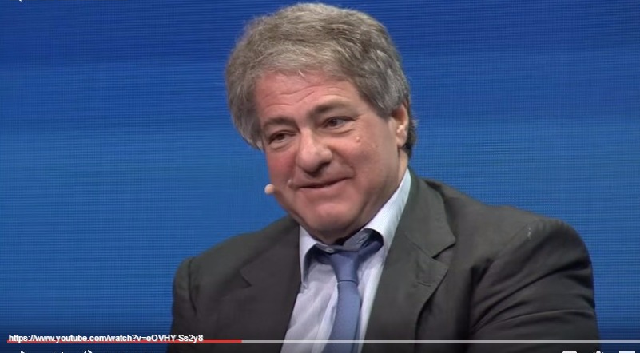 Billionaire Leon Black is fighting back against a lawsuit filed against him alleging rape. Black has now accused both the accuser Guzel Ganieva and her lawyers of defamation and racketeering conspiracy.
Leon Black's suit declares that, "Knowing that to him, and in his world, reputation matters, they set about to destroy him and make him pay anything to make them stop are planning to line their own pockets with the results."
In response Ganieva's lawyer Jeanne Christensen stated, "This is an obvious act of retaliation. We look forward to defending ourselves against these ludicrous allegations."
In June, a lawsuit was filed against Leon Black accusing him of defamation. One Güzel Ganieva accuses Black of coercing her into silence after committing acts of sexual violence against her as well as defamation. The suit was filed in New York City.
Guzel claims that she was taken by Black to Jeffrey Epstein's estate and handed over like a present.
The 69 year old Wall Street power player was supposed to stay on with Apollo Global Management until the end of this year. However, Leon Black was forced to abruptly resign in March, after announcing his retirement in January of this year. But even his "retirement" was not entirely voluntary. Black was pushed into it after a plethora of revelations were made about his relationship with the late rapist and pedophile Jeffrey Epstein.
The decision to step aside came after several years of speculation as to what exactly Black's relationship with Epstein was. And now the lawsuits.
And now Leon Black may be facing criminal charges of rape. According to a report in Vanity Fair, the Manhattan District Attorney's Office is investigating allegations that Leon Black raped two models. The publication cited unnamed sources that said that the models involved are the two women woman who have already filed lawsuits against Black.
A spokesperson for Black told Vanity Fair, "We have no knowledge of any investigation of Mr. Black. As we have previously stated, Mr. Black has provided substantial documentary evidence in legal filings, including text messages and recordings that show Ms. Ganieva's claims to be completely false. In addition, we have been in contact with the Manhattan District Attorney's Office and provided detailed evidence of Ms. Ganieva's extortion of Mr. Black."