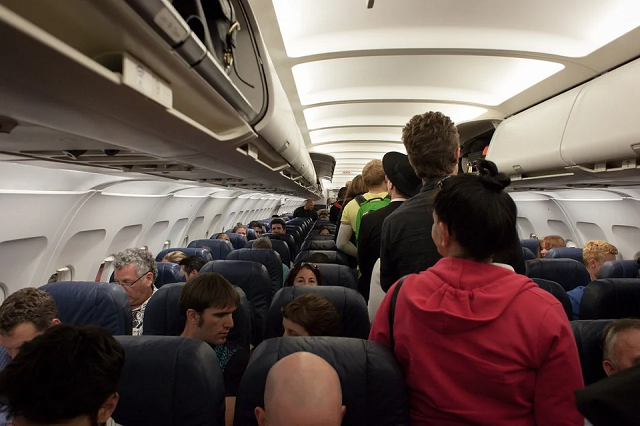 In Windsor, England, a man was sitting in his backyard when raw sewage dropped from the sky. His "whole garden, garden umbrellas, and him" were "covered" with crap.
According to Insider citing a local councilor reporting in an October 14 meeting, a guy was enjoying the sun in his property in Windsor, southeast England, when a passing jet dropped toilet waste and he and his backyard garden were "covered" in poop.
The sad accident in July. The local lawmaker added, "and it was a truly horrific, horrible experience, Insider reports.
"Frozen sewage" is being dumped along aircraft routes in a rutin manner. Windsor is around 8 miles from London's Heathrow Airport, which is on the flight path to the medieval town.
Locals in Portsmouth, in southern England, were left "terrified" after "frozen poo" dropped from the sky, according to The Sun in June.
Because of the low cost of the damage, the Windsor resident could not obtain insurance, according to the Maidenhead Advertiser.
Do airplanes really drop poop from the sky?
An aviation technical expert, Shay Bachar, explains how the toilet in modern airplanes works "Airlines are not permitted to empty their waste tanks in mid-flight, and pilots have no means of doing so; yet, leakage from a plane's septic tank do occur occasionally. Onboard, waste is cleaned with additives and stored in a separate tank. The aircraft waste shaft cannot be opened unless the aircraft is on the ground and the lavatory truck is physically attached to the aircraft, according to on-board systems."