by Prof. Louis Rene Beres
"As to dangers arising from an irrational American president, the best protection is not to elect one."
General Maxwell D. Taylor, from personal letter to the author, 14 March 1976
Please help us out :
Will you offer us a hand? Every gift, regardless of size, fuels our future.
Your critical contribution enables us to maintain our independence from shareholders or wealthy owners, allowing us to keep up reporting without bias. It means we can continue to make Jewish Business News available to everyone.
You can support us for as little as $1 via PayPal at office@jewishbusinessnews.com.
Thank you.
Abstract: In post-World War II memory, no greater political danger has confronted the United States than the presidency of Donald J. Trump. Endowed with nuclear command authority, this unstable and openly law-violating American leader pointed the United States toward existential harms. Recognizing this threat to the nation's physical survival, General Mark Milley acted honorably and effectively to protect an imperiled republic. By expanding pertinent safeguards against any presidential abuse of nuclear command authority, the Chairman of the US Joint Chiefs of Staff did what was necessary and proper. The following assessment by Professor Louis René Beres, who has been publishing on nuclear war-related issuesfor more than half a century, underscores what should never again be allowed to defile America's national security decision-making. "The safety of the people," reminds Cicero in The Laws, "shall be the highest law."
——————
Meanings of Decisional Irrationality
Strictly speaking, irrationality is not a proper medical or psychiatric term; rather, it is a more-or-less scientific description of human distortion and behavioral disposition.Still, as a convenient shorthand for exploring mental or emotional debility in US presidential decision-making, this colloquial reference is adequate, timely and potentially useful. In essence, though now just retrospective, America's most senior general officer revealed assorted verifiable grounds for questioning former President Donald J. Trump's mental stability. Now, looking ahead, it is necessary to take a longer term and generic look at US presidential nuclear authority.
This look must become a task for disciplined strategic thinkers, not politicians.
How to begin? This uniquely critical area of presidential decision-making – one that has remained ambiguous or deliberately "opaque" – concerns both the right and capacity to order a launch of US nuclear weapons. To be tangibly meaningful, these intersecting decisional components must always be examined together. This is the case though any presidential nuclear capacity functioning without correct antecedent authority would be worrisome per se.
               By definition, as I have discovered personally over the past half century, these are all complicated intellectual matters. In 1976, then just five years out of Princeton as a newly-minted Ph.D., I began work on an original book about nuclear war and nuclear terrorism. From the start, I focused especially on US presidential prerogatives to order the firing of nuclear weapons.  I was most particularly interested in the potentially-plausible prospect of presidential nuclear irrationality and/or wrongdoing.
               In technically scientific terms, this did not mean a US president who was "clinically insane" (obviously the most fearsome sort of scenario), but "only" a Head of State who might sometime value some specific preference or combination of preferences more highly than American national survival. Today, at least until General Milley's revelations, we worry more about leadership irrationality in certain other countries, most conspicuously in North Korea and Iran. Nonetheless, as the JCS Chair recently disclosed, the worst atomic decisional errors could happen here. Even if this were not the case, there could still take place  variously unforeseen decisional synergies between (1) a fully rational American president and his irrational negotiating counterparts in Pyongyang or Tehran; or (2) an irrational American president and his expectedly rational counterparts in such conspicuously adversarial states
In the Beginning
               Back "in the early days" of apocalyptic nuclear issues, and with an expressly American decision-making focus in mind, I entered into ongoing communication with then-former JCS Chairman Maxwell Taylor. In my last correspondence with the distinguished and decorated general, he responded with a handwritten letter (attached hereto) dated 14 March 1976. As the Taylor response explicitly referenced only the dangers of an "irrational American president," I could legitimately undertake no automatic extrapolation of his diagnosis to other strategic risks.
Still, there are various related hazards that ought never be disregarded prima facie.  For example, we must become better prepared to deal with a US Chief Executive who appears more than irrational. This means a president who was seemingly "crazy," "insane," or "mad."
It is difficult for me to imagine that General Taylor would have hesitated to adapt these characterizations of more advanced decisional "pathology" to the extant subject-matter scope of nuclear decision making. This is the case even though such characterizations could never be seriously scientific. To obtain authentically scientific assessments of nuclear event probability, there must first exist a determinable frequency record of pertinent past events. Unassailably (and fortunately), there has never been a nuclear war from which to draw valid strategic inferences.
There is more. Any US presidential order to launch nuclear weapons would be effectively sui generis. The US bombings of Hiroshima and Nagasaki at the end of World War II did not constitute a nuclear war, but rather the American use of nuclear weapons in an otherwise conventional war. In August 1945 (the month of my own birth in war-torn Europe), there were no other atomic bombs anywhere on earth.
Not a one.
Whether concerned with presidential irrationality or madness, present analytic concern should be focused upon an emotionally or mentally debilitated president. Whichever applies, the truly vital questions going forward will have to do with Constitutional, statutory and other recognizable sources of US war-making authority, especially presidential right to order the use of nuclear weapons.
International Law and US Law
Urgent questions here will relate to assorted and sometimes subtle intersections of international law and US law. From the beginning of the United States, international law has been an integral part of its national law. Early on, Chief Justice John Marshall asserted and reasserted that all international law – whatever its source – had been incorporated into the domestic law of the United States. Before Marshall, William Blackstone's Commentaries on The Law of England clarified that the "law of nations" is always "a necessary part of  the law of the land."
These Commentaries represent the authoritative foundation of all United States law.
               Under current US law, whatever its apparent jurisprudential origins, a president may correctly use military force once Congress has declared a war or after the US (and/or its citizens) have been attacked. As to the permissible kinds of force and levels of force, these operational decisions would have to be determinable according to longstanding laws of war of international law (the comprehensive law of armed conflict or humanitarian international law), and also the municipal law of the United States. In any such foreseeable circumstances, there would exist no clearly identifiable prohibitions against nuclear force per se.
               For better or for worse, non-weapon-specific prohibitions would apply broadly, to the extent that any US retaliation or counter-retaliation would violate the always-binding expectations of discrimination (sometimes called "distinction"), proportionality,  or military necessity.
               Both the US Constitution and the War Powers Act place strict limits on any president's authority to initiate hostilities with a foreign power, whether by conventional or nuclear means. A significant grey area has to do with the Commander-in- Chief's right to strike first defensively or preemptively; that is, as a presumptive expression of "anticipatory self-defense. Here, the authorizing component of permissibility must be the perception of any grave danger that is "imminent in point of time."
               Logically, the relevant criteria of "imminence" could not reasonably be the same today as they were back in a pre-nuclear 1837. That was the year of the Caroline, the classic case setting the correct legal standard for all subsequent preemptive national action.
Matters of Chronology and Crisis
               What should we have expected from former President Donald Trump if he had sometime reasoned that a nuclear attack on the United States or its allies was "imminent in point of time?" Should we have remained comfortable with leaving such a prospectively existential judgment to his own personal decisional standards of the moment? Or should this eleventh-hour option have been be a matter of more plainly shared or "concurrent authority" with the US Congress?
               In actual state practice, applicable questions of law are apt to be subordinated to the overarching and ubiquitous assumption that any  president's final authority in defending the United States should never be challenged during an impending or already-ongoing crisis. This sort of assumption would become especially worrisome in circumstances where an enemy nuclear attack could be contemplated and anticipated. In brief, this means that a verifiably irrational or mad American president would likely have his military commands obeyed, up to and including an order to use nuclear weapons. This reasoning applies also to preemptive American strikes, whether launched in retaliation or counter-retaliation. It also means that while a wide variety of redundant safeguards already exists to prevent unauthorized uses of American nuclear weapons up and down the identifiable nuclear chain of command, no parallel safeguards can exist at the top or apex of this unique decisional hierarchy.
This was the precise conclusion reached in General Maxwell Taylor's 1976 letter to me (attached hereto) on nuclear command authority.
There is more. It remains possible, of course, and even potentially desirable, that a presidential order to use nuclear weapons would be disobeyed at one or another recognizable level of implementation. Strictly speaking, however, as any such expression of disobedience would be "illegal," it is not sufficiently probable or reliable in extremis atomicum. The staggering irony of actually having to hope for certain high-level instances of disobedience or chain-of-command failures ought not be too casually set aside.
Prima facie, this irony reveals that extant US nuclear-decision safeguards are sorely and overwhelmingly inadequate.
The Best Protection Lies with the American Voter
Is the US nuclear presidential authority dilemma remediable in any still-promising ways? "The best protection," I learned from General Maxwell Taylor almost fifty years ago, is "not to elect" an irrational president. But now, as such straightforward advice cannot be acted upon retroactively, the residually "best protection" must lie elsewhere Among potentially gainful sources, this suggests more vigilant statutory oversight by the Secretary of Defense, the Chairman of the Joint Chiefs of Staff, the National Security Advisor and certain select others. This oversight also includes a more predictably reliable willingness – either singly or in appropriate collaboration with the others – to disobey any presumptively irrational or insane presidential nuclear command.
               Such willingness could be correctly defended as law-enforcing under those universally binding Nuremberg Principles (1946) that obligate all persons (especially senior government officials everywhere)  to resist "crimes of state." Because war and crimes against humanity are not mutually exclusive, compliance with overriding Nuremberg Principles could become necessary not only to limit aggression, but also to prevent genocide.
Ultimately, America's best chance of avoiding or surviving such a grievous threat could depend less upon any codified law or tangible institutions than the last-minute or impromptu courage of a handful of senior officials. Though any such estimation must be less than ideal or optimal, it may simply be "realistic." To wit, it was the courage and insight of a single senior decision-maker, JCS Chair Mark Milley, that firmed up necessary Constitutional protections against a severely debilitated commander-in-chief.
Buttressed by national and international law, it is incumbent upon voting American citizens to act upon General Maxwell Taylor's 1976 warning. That earlier alarm, which cautioned "not to elect" a potentially "irrational" American president, should be extended to include even a potentially "insane" Commander-in-Chief. In the final analysis, however, we may not be able to rely upon prudential and law-oriented voters to effectively save the United States from itself – that is, from prospectively aberrant nuclear decision-making. In that intolerable case, all narrowly statutory or technical directions on nuclear decision making would be overtaken by  visceral expectations of American "mass."
Then it would be too late.
 American democracy owes a sincere debt to US General Mark Milley. In the sycophancy-driven Trump world, a world of determined anti-reason, Milley's reliance upon law and virtue was much more than merely acceptable. For US national integrity and survival, it was indispensable.
But what should we do now?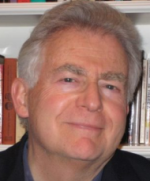 Louis René Beres was educated at Princeton (Ph.D., 1971), and is Emeritus Professor of International Law at Purdue. His twelfth book, Surviving Amid Chaos: Israel's Nuclear Strategy, was published in 2016. His other writings have been published in Harvard National Security Journal; Yale Global Online; World Politics (Princeton); Bulletin of the Atomic Scientists; Israel Defense; Parameters: Journal of the US Army War College; Special Warfare; Oxford University Press; The Jerusalem Post; Infinity Journal; BESA Perspectives; US News & World Report; The Hill; and The Atlantic.
His Terrorism and Global Security: The Nuclear Threat (Westview, first edition, 1979) was one of the first scholarly books to deal specifically with nuclear
This article was first published in Modern Diplomacy