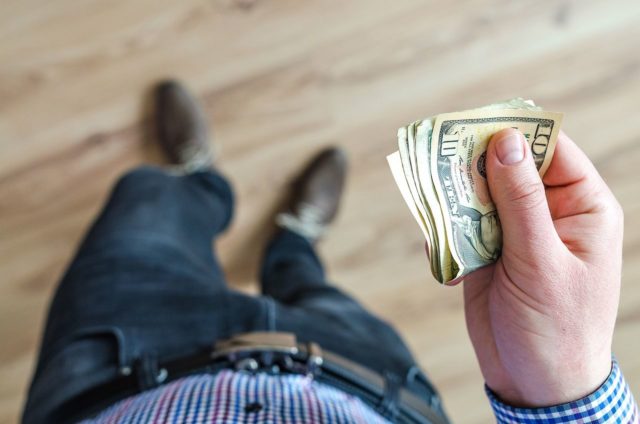 The Bank of Israel has released a report on the trading of the Shekel against major foreign currencies in the second quarter of 2021. Here are some of the highlights.
The short of it is, the Shekel is up against both the U.S. dollar and the Euro. This I good for Israelis who travel abroad as they get more for their money. It also helps to keep down local inflation as it makes imports cheaper.
Unfortunately, a strong Shekel comes with a number of negatives as well. Israel depends on a great deal of foreign investment to keep startup nation companies going. The high Shekel means that foreign capital does not go as far in Israel, so for every dollar invested less can be done.
The high Shekel also makes Israeli exports less attractive abroad. It also hurts tourism as it means that the money foreign tourists will spend less in the country.
The Exchange Rate: Strengthening of the shekel in parallel with weakening of the dollar worldwide.
During the course of the second quarter, the shekel strengthened by approximately 2.2 percent against the dollar, and by approximately 1 percent against the euro.
Against the currencies of Israel's main trading partners, in terms of the nominal effective exchange rate of the shekel (i.e., the trade-weighted average shekel exchange rate against those currencies), the shekel strengthened by approximately 1.3 percent.
The dollar weakened in the second quarter against most major currencies.
Exchange Rate Volatility: A decline in actual volatility and in implied volatility.
The standard deviation of changes in the shekel/dollar exchange rate, which represents its actual volatility, declined during the quarter to an average level of 4.85 percent, similar to its average level at the end of 2020.
The average implied volatility in over the counter shekel/dollar options, an indication of expected exchange rate volatility, declined by 0.85 percentage points during the quarter, to an average level of 6.1 percent.
The average implied volatility in foreign exchange options in emerging markets during the quarter was 9.7 percent, a decline of 0.7 percentage points compared to the previous quarter. The average level of implied volatility in developed markets during the quarter was 6.7 percent, a decline of 0.5 percentage points compared with the previous quarter.
The Activity of the Main Segments in the Foreign Exchange Market
An estimate of the activity of the main segments in the foreign exchange market indicates that during the course of the second quarter of 2021, most segments continued in accordance with the long term trend. Institutional investors (pension funds, provident funds, and insurance companies) had net sales of foreign exchange totaling about $11.1 billion and nonresidents sold about $5.8 billion, net, of foreign exchange. In contrast, the business sector returned to net purchases of foreign currency, totaling about $3.5 billion, following net sales in the previous quarter.