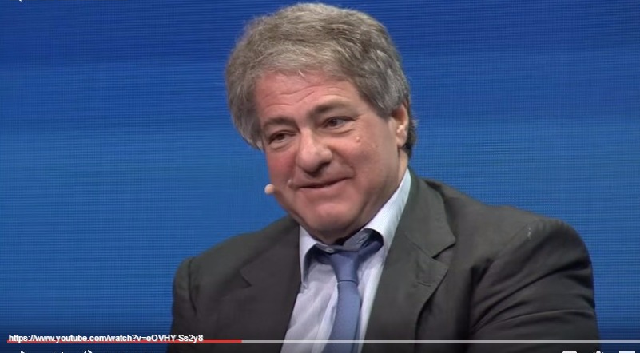 Leon Black, the former head of Apollo Global Management, has decided not to file a countersuit against model Güzel Ganieva, who has made a number of accusations against Black, reports the New York Post. Last week Black's lawyers filed papers stating that he does not "intend to assert counterclaims at this time."
The news comes after Leon Black filed papers in July claiming that he had "irrefutable documentary evidence" that Ganieva had lied. In short, Black accused his former lover of merely trying to shake him down for as much as $100 million. In court papers his lawyers wrote, "In short, Mr. Black is guilty only of extremely poor judgment in entering into an affair with Ganieva in the first instance, in making an easy target of himself throughout their relationship by lavishing her with gifts and money, and in allowing himself to be extorted rather than immediately reporting Ganieva to law enforcement."
In June, One Güzel Ganieva accuses Black of coercing her into silence after committing acts of sexual violence against her as well as defamation.
The 69 year old Wall Street power player was supposed to stay on with Apollo Global Management until the end of this year. However, Leon Black was forced to abruptly resign in March, after announcing his retirement in January of this year. But even his "retirement" was not entirely voluntary. Black was pushed into it after a plethora of revelations were made about his relationship with the late rapist and pedophile Jeffrey Epstein.
The decision to step aside came after several years of speculation as to what exactly Black's relationship with Epstein was. And now the lawsuit.
Guzel Ganieva has stated that in 2008, when she was still in her twenties, Leon Black met her at a New York event marking International Women's Day. After they met, she maintains that Black took her to a studio apartment where he "forced sadistic sexual acts" on her on a mattress on the floor.