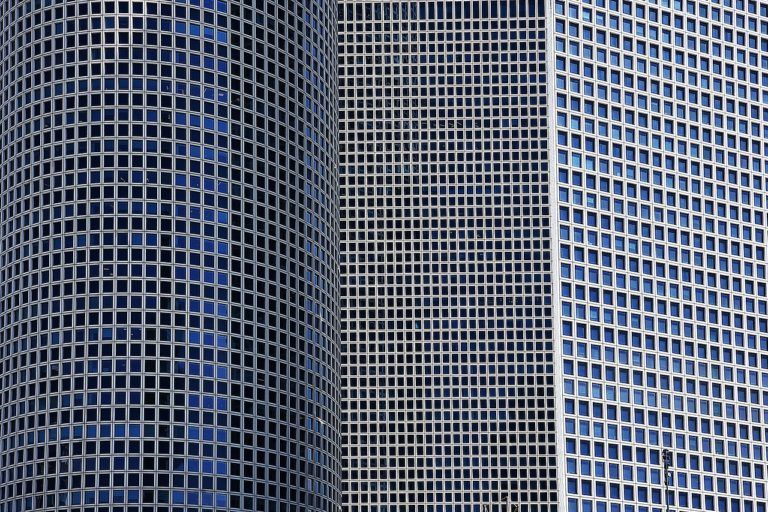 Israeli High-Tech Industry Updates 
Israel awards 10 institutional investment firms safety net for tech investments Institutional
Investors will be entitled to receive back up to 40% of their original investment in case of losses and will pay the IIA 10% of the difference between the return of their investments and the return received over the same period from state bonds should they make a profit.
(CTech 30 Sept 2020)
Please help us out :
Will you offer us a hand? Every gift, regardless of size, fuels our future.
Your critical contribution enables us to maintain our independence from shareholders or wealthy owners, allowing us to keep up reporting without bias. It means we can continue to make Jewish Business News available to everyone.
You can support us for as little as $1 via PayPal at office@jewishbusinessnews.com.
Thank you.
Coralogix, TetaVi, Papaya Global And BioCatch Raise Combined $91 Million
Israeli firms Coralogix, TetaVi, Papaya Global, and BioCatch have somehow managed to raise a total of $91 million in new funding among them. This even as Israelis are suffering through a total nationwide lockdown due to the Coronavirus.
(Jewish Business News  30 Sept 2020)
Israel's Via Transportation To Buy Israeli Startup Fleetonomy
It is estimated that Via will integrate Fleetonomy's vehicle and driver management technology, gaining it a foothold in the logistics and delivery sector.
(Jewish Business News 30, Sept 2020)
Axis Security Raises $32 Million, Expands Its Tech
Israel's Axis Security, which provides cybersecurity services, raised $32 million in a series B funding led by Canaan Partners, with participation from existing investors Ten Eleven Ventures and Cyberstarts.
(Jewish Business News 30, Sept 2020)
Intel Capital Invests In Israel's Lightbits Labs, Imperva Acquires US Company jSonar
Lightbits and Imperva show how Israeli innovation and businesses continue to show strength in the face of a worldwide slowdown caused by the Corona pandemic. Imperva may be American but it was started by Israelis. And it has acquired fellow cybersecurity firm jSonar.
(Jewish Business News 30, Sept 2020)
Israeli startup Salt Security Cuts New Deals With Foreign Firms
Thanks to a unique algorithm and an innovative platform, it offers effective cyber-protection against possible attacks targeting Application Programming Interface (API).
(Jewish Business News 29, Sept 2020)
AT&T taps Israeli startup DriveNets for cloud-native networking upgrade
Israeli company DriveNets' cloud-native technologies will provide a software-based networking solution for US telecoms giant AT&T.
(Geektime 29, Sept 2020)
NYC move over: Tulsa aims to attract Israeli startups to the Midwest
It's no secret that COVID has significantly reduced the startup ecosystem hype of NYC and SF. Israeli entrepreneur Jonathan Frenkel provides an in-depth look at why Israeli startups should take a long look at Tulsa as their new initial U.S. footstep.
( Geektime 26, Sept 2020)
Dubai Chamber and Tel Aviv Chamber sign agreement to foster bilateral cooperation
Strategic partnership agreement aims to create business opportunities for member companies in both markets and the wider region
(The Government of Dubai Media Office 24, Sept 2020)
Israel's CollPlant Biotechnologies Can Make Lungs From Tobacco – Oh The Irony!
CollPlant Biotechnologies uses 3D printing to make new human organs from different organic materials. It can even make a new lung out of tobacco.
IVC Research on Global Media (Sep 2020)
Japan has developed an appetite for Israeli Technologies
( TechTime 23, Sept 2020)
Israel-UAE tech stars align after landmark peace deal
(WIRED ME 20, Sept 2020)
Japanese investments in Israeli tech innovation on the rise
(Private Equity Wire 16, Sept 2020)
UAE-Israel deal's reverberations extend to Asia ahead of signing
(Nikkei Asian Review 10, Sept 2020)
Israel-Japan tech ties seen as strong despite COVID-19, Shinzo Abe departure
(The Times of Israel 1, Sept 2020  )
Selected Recent Database Additions & Activity 
Financing Rounds
Biocatch ($20M Series C)
Strigo ($8M Series A)
Coralogix ($25M Series B)
Papaya Global ($40M Series C)
Axis Security ($32M Series B)
LightBits Labs ($15M Series A)
​
Exits (M&A and IPO)
Fleetonomy (Acquired by Via)
Nyxoah (IPO, $100M, Euronext Brussels)
​
New Startups Added
JAMM Therapeutics (Life Sciences, Therapeutics)
InsightCat (Internet, SaaS)
Captains Eye (IT, Maritime)
Agreemap (IT, LegalTech)
Virusight Diagnostic (Life Sciences, Digital Health)
​
New Israeli VC Fund Added (Closed Funds & First Closing Q2-Q3 2020)
Team8 Capital Fund ($104M)
South Israel Bridge Fund (SIBF) II ($80M)
Pontifax VI ($330M)
Hetz Ventures ($77M)
Team8 FinTech Partners ($30M)
VGames Fund ($30M)
Red Dot Capital Partners II ($200M)
Source: IVC