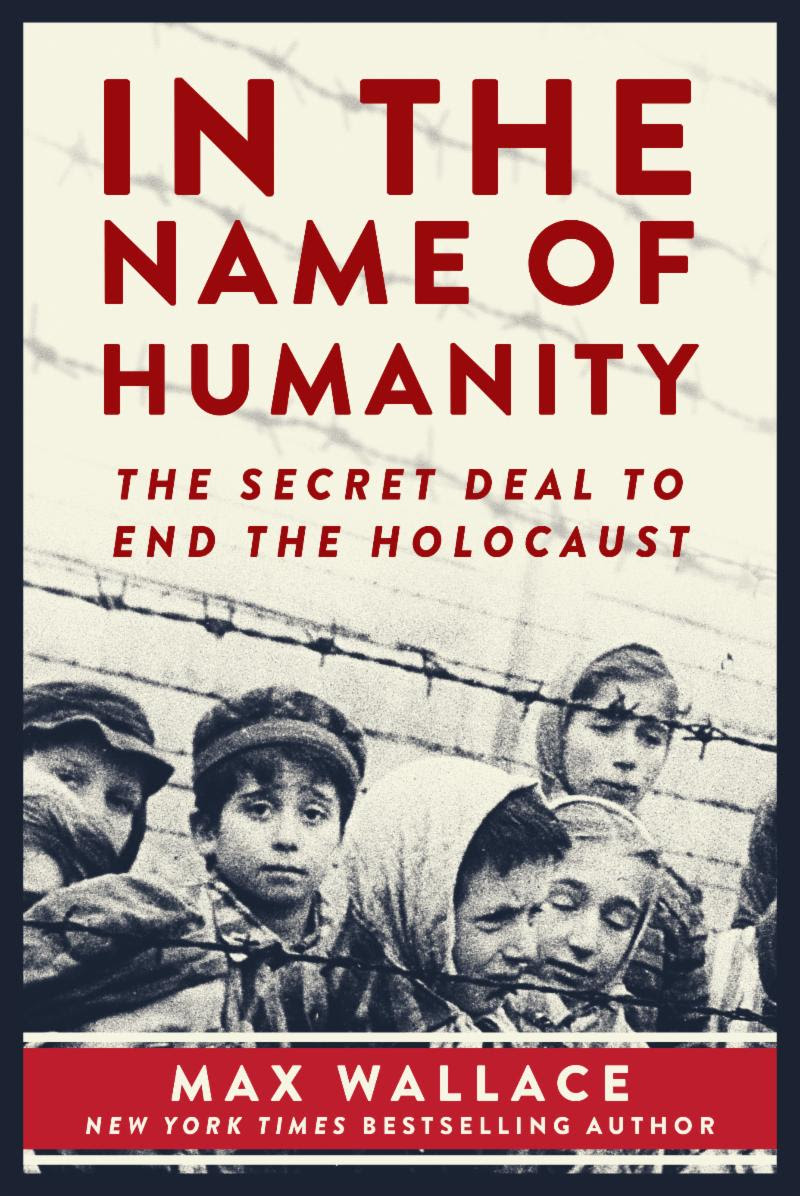 Noted Canadian Holocaust historian Max Wallace has uncovered groundbreaking evidence that Nazi SS Chief Heinrich Himmler was deceived into ending the Final Solution six months before the end of the war by demolishing the killing machines of Auschwitz, saving some 300,000 Jews, as part of a secret deal he believed would build a united Allied-German front against the Soviet Union.
In his new book "In the Name of Humanity: The Secret Deal to End the Holocaust," Wallace details the incredible story of how a Jewish rescue committee led by an Orthodox Jewish woman named Recha Sternbuch and her husband Isaac enlisted the aid of former Swiss President Jean-Marie Musy to negotiate with the architect of the Nazi genocide on behalf of the Union of Orthodox Rabbis, abetted by Allied intelligence and Vatican officials.
Please help us out :
Will you offer us a hand? Every gift, regardless of size, fuels our future.
Your critical contribution enables us to maintain our independence from shareholders or wealthy owners, allowing us to keep up reporting without bias. It means we can continue to make Jewish Business News available to everyone.
You can support us for as little as $1 via PayPal at office@jewishbusinessnews.com.
Thank you.
With the Nazis facing certain defeat, Musy and Sternbuch took advantage of Himmler's desperate hopes to forge a German-Allied front that would defeat Stalin and Bolshevism. The Swiss statesman convinced Himmler the deal hinged on stopping the destruction of European Jewry – so on November 24, 1944, Himmler ordered the dynamiting of the Auschwitz gas chambers and crematoria, two before the Soviet Red Army liberated the death camp. Until now, most believed the Nazis simply destroyed the killing apparatus in the hopes of hiding their crimes against humanity.
Wallace's book is the result of 17 years of research and unearths critical evidence in the archives of Yeshiva University and the War Refugee Board uncovering this previously unknown chapter in history. One critical November 20, 1944 cable, for example, reported that talks between Switzerland's former president and Himmler led to "a promise to cease extermination in concentration camps." Five days later Himmler ordered an end to any "further killing of Jews" and the gas chambers were toppled. That same telegram also stated that the Vatican knew of the deal, and Wallace believes further proof lies in the secret Vatican archives, scheduled to be opened to researchers this year.
"In the Name of Humanity" is launched this spring by Skyhorse Publishing. Wallace is a New York Times bestselling author, journalist, and Holocaust historian, whose previous book, "American Axis," detailed the Nazi ties of Charles Lindbergh and Henry Ford. He has appeared on NBC's "Today" show, NBC's "Dateline," "CBS This Morning" and "Good Morning America" as well as CNN's "Anderson Cooper 360."