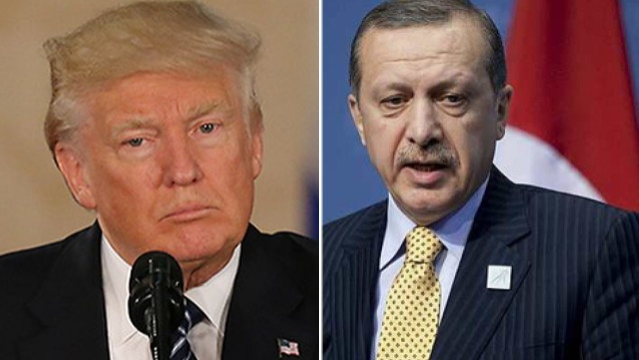 A rise in the strained relationship between Turkey and the U.S leads to the fall of the Turkish lira, with the opening of the trading week on world markets, the US currency climbing 2.2% to around 3.70 Turkish lira (earlier, the rise was almost 4%).
The fall of the local currency follows the decision of the US embassy in Ankara on Sunday to suspend the issuance of visas to the United States for citizens of Turkey. 24 hours after, Turkey issued a statement that effectively copied the one released by the U.S — only the countries' names were reversed.
The US announcement said: "Recent events have forced the United States government to reassess the commitment of the government of Turkey to the security of US mission facilities and personnel," the statement by the US mission in Ankara said.
The Turkish announcement said: "Recent events have forced Turkish Government to reassess the commitment of the Government of the United States to the security of Turkish Mission facilities and personnel."
The US decision to suspend the visas was made according to estimates in response to the detention of a US consulate employee last week by the Turks. The employee, a Turkish citizen named Metin Topuz, was arrested on suspicion of having links with Fathullah Golan, the Muslim leader living in Pennsylvania, USA, accused by Turkish authorities of involvement in last year's coup attempt against President Recep Tayyip Erdoğan. State media Anadolu said last week, according to Istanbul court Topuz was remanded in custody over "terror charges".
Turkey has pushed for the U.S to extradite Gulen although he denies any involvement in last summer's failed coup.
Suspension of the issuance of visas, according to the American announcement, will continue until the conclusion of an assessment of the issue. Applicants for immigration visas the proceedings will continue to run normally.
In 2016, the American embassy in Ankara and the consulate in Istanbul issued 113,240 visitor visas to Turkish citizens and 4,834 immigration visas.