Submarine Scandal: Israeli Police detained six suspects for questioning Monday morning, including a number of former senior public officials, as part of investigations into corruption surrounding the purchase of submarines from German shipyard ThyssenKrupp.
The suspects in so-called "Case 3000," are alleged to have committed a series of crimes, including bribery and money laundering.
Please help us out :
Will you offer us a hand? Every gift, regardless of size, fuels our future.
Your critical contribution enables us to maintain our independence from shareholders or wealthy owners, allowing us to keep up reporting without bias. It means we can continue to make Jewish Business News available to everyone.
You can support us for as little as $1 via PayPal at office@jewishbusinessnews.com.
Thank you.
In this case, Prime Minister Benjamin Netanyahu alleged to be involved in the scandal together with his's personal lawyer, and family member, David Shimron who also served in an advisory capacity for ThyssenKrupp. The contract for patrol boats and submarines worth €430 million ($480 million).
ThyssenKrupp is to supply Israel with four "Sa'ar 6 corvette" ships over a period of five years.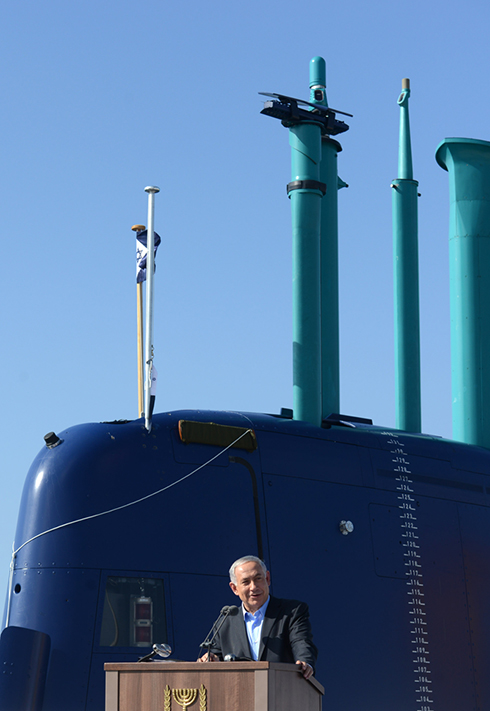 One of the six suspects is considered a close associate of  Netanyahu while another suspect served in a senior position in the defense establishment.
the Israel Police and the Tax Authority said in a joint statement Monday morning, "As part of a joint investigation between the Israel Police, the Tax Authority and the Israel Money Laundering and Terror Financing Prohibition Authority, six suspects were detained for questioning on suspicion of bribery, fraud, money laundering and other tax offenses related to all matters concerning the procurement of defense equipment.
"At the time of the events in question, some of the suspects involved were civil servants, while others were involved in the private sector. The investigation is being conducted by Lahav 433's National Financial Investigations Unit under the supervision of the State Attorney."
The deals came under intense investigation late 2016. ThyssenKrupp is to supply Israel with four "Sa'ar 6 corvette" ships over a period of five years.