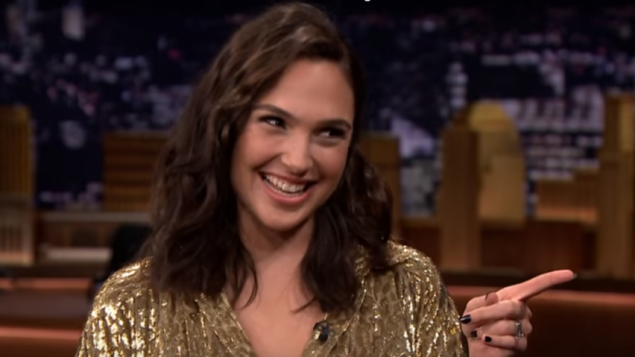 During the interview with Jimmy Fallon on Tuesday's Tonight Show,
Wonder Woman
star Gal Gadot shared with him the surprising story of how she got the career-making part.
According to the Israeli actress, she was in Israel, shoot an Israeli movie and considering to retiring from acting. "I didn't know if I wanted to continue play afterward," she told Fallon. Then she was called up to do a camera test and read lines for the iconic comic book character. At that time Gal Gadot even had no idea for which role she was auditioning.
And I'm like, again? Another camera test? Again?" she said laughing,
Gal Gadot was waiting for six weeks to hear back from Zack Snyder. "I'd already thought that the part is not my mine, f–k that!" she said candidly.
When she finally got the news that she would play Wonder Woman she was just about to land at L.A. airport, turning on her phone after a flight.
When they were shooting fillers for the movie Gadot was pregnant, so to hide the baby bump they dressed her in a green screen that the directors used to edit and cut-out around her belly. Her daughter is now two months old.
Official trailer