Published On: Fri, Jan 13th, 2017
Joaquin Phoenix and Rooney Mara Are Dating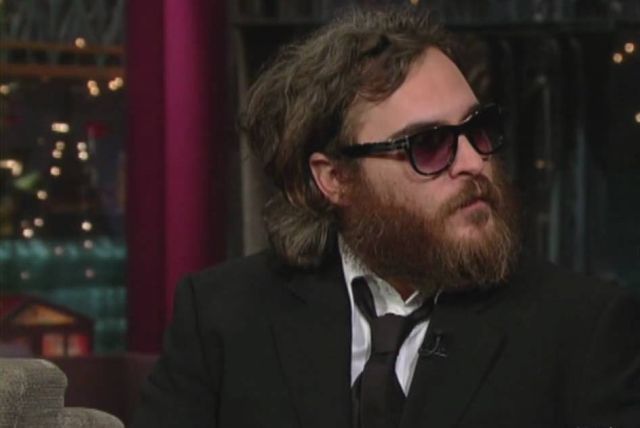 Joaquin Phoenix and Rooney Mara are an item now. The two are currently filming a new movie together in which they play Jesus and Mary respectively.
Born Joaquín Rafael Bottom in Puerto Rico, Joaquin's mother is a Jewish woman from the Bronx. So at least they got a Jew to play Jesus this time. Rooney Mara is most famous for starring opposite Daniel Craig in "The Girl with the Dragon Tattoo."
Hollywood's Jesus and Mary hooking up https://t.co/jsZesDD3tB

— Rooney Mara Daily (@RooneyMara) January 13, 2017
The movie, due out later this year, is called "Mary Magdalene." Page Six got another one of its scoops when it revealed that the two are a couple.
The two were said to be somewhere in the desert together last weekend rather than attending the Golden Globes Awards ceremony.
But Joaquin Phoenix's rep told Page Six, "They are and have been good friends for quite a long time." The two will also star together in Gus Van Sant's "Don't Worry, He Won't Get Far on Foot, " due out in 2018.
EXCLUSIVE: Hollywood's Jesus and Mary hole up for juice cleanses and colonics https://t.co/RTeDiqJRTI pic.twitter.com/LCKq7CRt2t

— Page Six (@PageSix) January 12, 2017
Phoenix has been very busy lately. He has two movies due out this year and three more due out in 2018.
The latest Fashion etc.! https://t.co/rmWE9FOCRU #britishfashionxbny #pittiuomo

— Nishee (@chibishann30) January 13, 2017
"Mary Magdalene" is directed by Garth Davis and also stars Chiwetel Ejiofor and Israeli actors Tsahi Halevi, Uri Gavriel, Hadas Yaron and Lior Raz. It is produced by Harvey Weinstein.