Israel has sold its largest-ever euro-denominated bond in an auction that was more than four times oversubscribed, its first foray into the European debt market in three years.
The government sold 1.5 billion euros ($1.6 billion) in 10-year debt and 750 million euros in 20-year bonds after receiving total demand from investors for 9.8 billion euros, the Finance Ministry said in an e-mailed statement late Wednesday. The 2027 notes were priced at 87 basis points above the benchmark mid-swap rate — the cheapest financing Israel has achieved since 2005 — with a coupon of 1.5 percent. The 20-year debt carried a coupon of 2.375 percent, 125 basis points above swaps.
Please help us out :
Will you offer us a hand? Every gift, regardless of size, fuels our future.
Your critical contribution enables us to maintain our independence from shareholders or wealthy owners, allowing us to keep up reporting without bias. It means we can continue to make Jewish Business News available to everyone.
You can support us for as little as $1 via PayPal at office@jewishbusinessnews.com.
Thank you.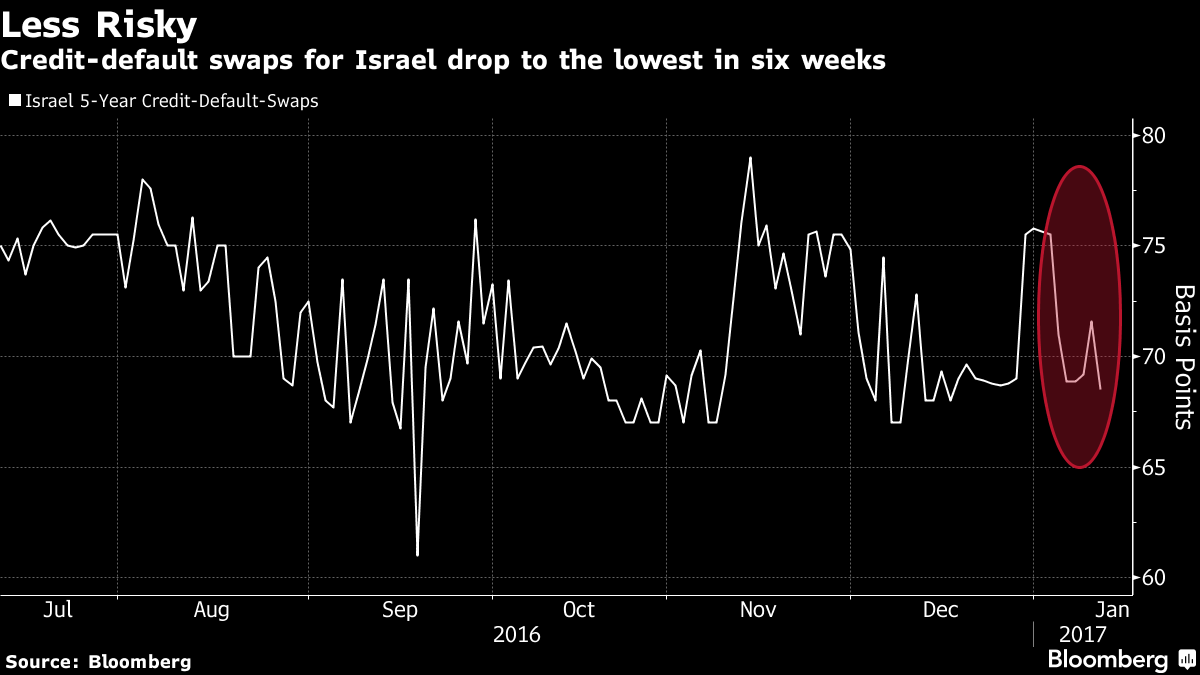 Israel is among the first countries to test the global debt market in 2017 as concerns mount that yields could rise after U.S. President-elect Donald Trump takes office Jan. 20, and with investors expecting the U.S. Federal Reserve Board to raise interest rates several times this year. Other countries may soon follow suit: Korea last week appointed managers for a sale of dollar bonds, while Argentina is said to plan a $10 billion bond sale in the U.S. before Trump is sworn in.
Strong investor demand made Israel's first 20-year bond possible, the Finance Ministry said in its statement. The long tenor will help lengthen the country's debt profile and reduce repayments risks, it said.
"The success of the sale is a vote of confidence in Israel's economy, " Finance Minister Moshe Kahlon said, noting that the country finished the year with a low deficit, a significantly reduced debt-to-gross-domestic product and an improvement in its credit rating.
Barclays Plc, Bank of America Corp. and Citigroup Inc. underwrote the deal. Fitch Ratings raised Israel's sovereign rating to A+ from A in November. The country, which is rated A+ by Standard & Poor's, the fifth-highest investment grade, last sold euro debt in 2014.
The yield on the older notes, which mature in 2024, fell one basis point to 0.95 percent at 11:15 a.m. in Tel Aviv.