Hogan's the reason Gawker needs the money, and it came from none other than Victor Vekselberg, the richest man in Russia whose hobbies include collecting $100 million Faberge eggs, cornering the global aluminum market, and sending mercenary squads to capture Siberian oil fields.
International Business Times bemusedly notes that Vekselberg is the sort of character who would usually find himself on the wrong end of coverage from a site like Gawker, which in fact referred to him as an "ultra-rich Soviet oligarch" in 2008.
Please help us out :
Will you offer us a hand? Every gift, regardless of size, fuels our future.
Your critical contribution enables us to maintain our independence from shareholders or wealthy owners, allowing us to keep up reporting without bias. It means we can continue to make Jewish Business News available to everyone.
You can support us for as little as $1 via PayPal at office@jewishbusinessnews.com.
Thank you.
When Esquire managed an interview with the secretive billionaire in 2013, they upped the ante by calling him "the Russian oligarch, the oligarchs' oligarch, " boasting an $18 billion fortune, "cordial" relations with Vladimir Putin, and a cloak of media invisibility that would be envied by most men in his position.
Read the full story at Breitbart, by John Hayward
READ MORE: Victor Vekselberg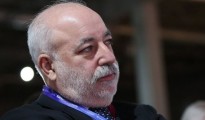 Russian billionaire Viktor Vekselberg's Renova Group, has cemented control of Sulzer AG after a tender offer raised its stake in the Swiss supplier to oil and gas companies, to almost two thirds of More…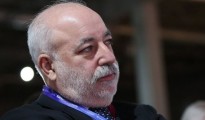 Sanctions, tanking oil prices and the freefall in the ruble have altered many fortunes, particularly the Who's Who on the Russian's Rich List. There has been a change of the guard, with Alisher More…
The Olympics in Sochi, Russia were the most expensive games in history, and it looks like the billionaires who funded it are going to be allowed to dump their toxic assets on the Russian taxpayer. The extravagant More…
– It was only a matter of time. Russian billionaires Leonard Blavatnikand Viktor Vekselberg shared a US$55 billion windfall with BP in February of 2013, in the third largest oil deal in history when their joint More…