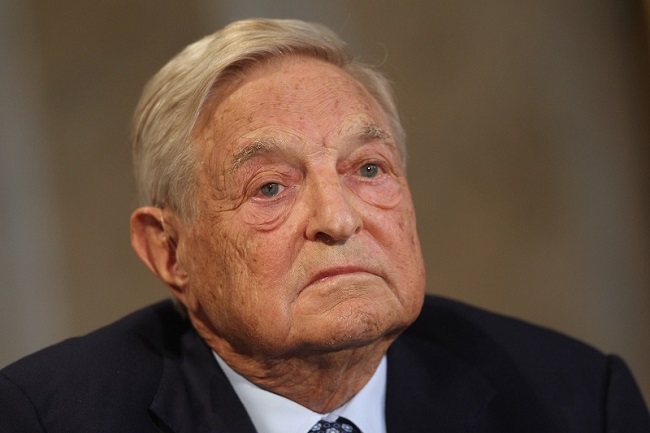 European culture began with the rise of ancient Greece, and now the much fabled country has a 50/50 chance of leaving the euro, George Soros told Bloomberg. 
Greece's economy, which has been an ongoing tragedy, seems to be going right to Hades. Legendary investor George Soros, who successfully predicted the British pound's exit from European exchange rate mechanism in 1992, says Greece is a lose-lose game; "the best that can happen is actually muddling through, " said the 84 year old Soros, and added, "Greece is a long-festering problem that was mishandled from the beginning by all parties."
Please help us out :
Will you offer us a hand? Every gift, regardless of size, fuels our future.
Your critical contribution enables us to maintain our independence from shareholders or wealthy owners, allowing us to keep up reporting without bias. It means we can continue to make Jewish Business News available to everyone.
You can support us for as little as $1 via PayPal at office@jewishbusinessnews.com.
Thank you.
Tsipras' Syriza government is not getting along well at all with the European Central Bank, the IMF and the European Commission, and talks seem to be breaking down. Greece will run out of cash in two weeks, and while it is possible to kick the can down the road, there is simply no surplus to work with; "Greece is going down the drain, " Soros said. The government has stated it will announce reforms, but these do not need to be accepted by Europe. Meanwhile, it is looking for a four month extension, but the eurozone is running out of patience.