Published On: Wed, Feb 18th, 2015
Carl Icahn Wants Apple to Show him the Money
Comparing Carl Icahn and Bill Ackman shows not all activist investing is created equal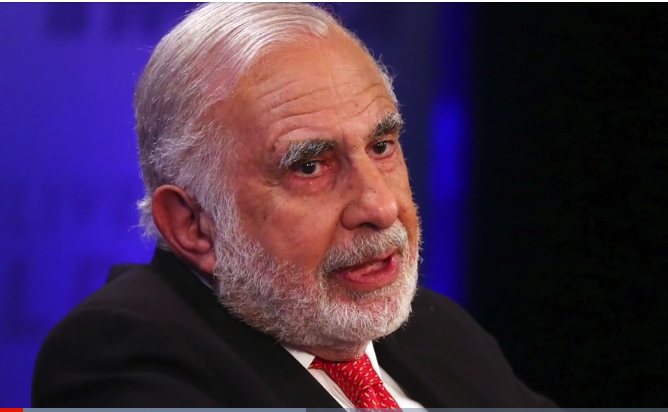 Some activist investors want power, others prefer the cash. Since Bill Ackman's  very activist-oriented Pershing Square was a top performer in 2014, it seems that other big investors are realizing that it doesn't pay to sit around and wait for management to unlock value in its companies.
While the activist approach is gaining adherents, not all fund managers are taking the hands on approach to the extremes demonstrated by Bill Ackman who aims to run Herbalife into the ground for what he sees as illegal practices; if Herbalife does go to zero, his short position will skyrocket. Ackman also tried to bring Allergan to its knees with a hostile takeover bid from Valeant, and his long position saw returns when Allergan sold itself, albeit to another company.
While hedge funds like Carl Icahn are agitating for major changes at companies, they aren't necessarily trying to grab power from management, but are pushing for buybacks, as reported by the Street.com. Icahn, for instance, has faith in Apple as a "no brainer" stock, but is telling it how to use its cash rather than trying to replace its management. Tech companies like Apple tend to be flush with cash, partially to provide a cushion in a downturn and to make acquisitions. Icahn thinks Apple should return more of that money to shareholders.
David Tepper is acting more like an activist, according to Forbes, with his push to put Harry J. Wilson, who helped the Obama Administration with the restructuring of General Motors, on the company's board. Wilson and Tepper want GM to use its extra cash to repurchase $8 billion of its shares.
It's clear that these activists moves aren't about power, but about returning more money to shareholders.
Read more about:
Activist shareholder
,
Apple Inc.
,
Bill Ackman
,
Business/Finance
,
Carl Icahn
,
Corporate governance
,
David Tepper
,
Finance
,
Financial economics
,
hedge fund
,
Herbalife
,
Investment
,
Lear Corporation
,
Technology/Internet
,
Valeant Pharmaceuticals