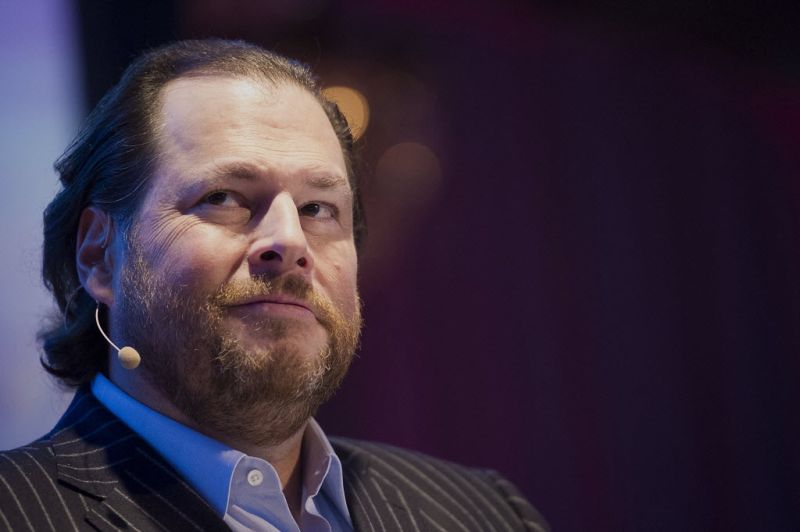 Cloud computing pioneer and Salesforce CEO Marc Benioff is scheduled to speak on a panel at the Economic Forum in Davos, Switzerland, according to a press release. While many cloud and software as a service companies have sprouted up, Salesforce is one of the most recognizable names in the industry. The World Economic Forum Annual Meeting will take place from January 21-24 in Davos.
The panel Benioff is joining is called "In Tech We Trust" and is scheduled for January 22 at 4:45 pm CET. Digital Economy and Society Commissioner Gunther H. Oettinger, MIT Computer Science and Artificial Intelligence Laboratory Professor of Engineering, Tim Berners-Lee, Vodafone CEO Vittorio Colao and Yahoo President and CEO Marissa Mayer will be on the panel, which will be moderated by Nik Gowing.
Please help us out :
Will you offer us a hand? Every gift, regardless of size, fuels our future.
Your critical contribution enables us to maintain our independence from shareholders or wealthy owners, allowing us to keep up reporting without bias. It means we can continue to make Jewish Business News available to everyone.
You can support us for as little as $1 via PayPal at office@jewishbusinessnews.com.
Thank you.
The theme of this year's conference will be "The New Global Context" and will bring business leaders, government organizations and heads of state from around the world. There is expected to be a record number of attendees, including 1, 500 business leaders from 140 countries.