–
Anthony Pratt and his family this year come in second on the BRW Top 200 list, with a net worth of about $7.1 billion.
–
Please help us out :
Will you offer us a hand? Every gift, regardless of size, fuels our future.
Your critical contribution enables us to maintain our independence from shareholders or wealthy owners, allowing us to keep up reporting without bias. It means we can continue to make Jewish Business News available to everyone.
You can support us for as little as $1 via PayPal at office@jewishbusinessnews.com.
Thank you.
Forbes has its world billionaires list and, not to be outdone, every year Australia's financial magazine, the Business Review Weekly, produces a list of the top 200 richest people in Australia.
This week, the BRW Top 200 has been updated for 2014, and it contains as many as 39 billionaires. As Jewish families and Jewish businesses have been embedded in Australia for many generations, there are, of course, a number of prominent Jewish families represented in the latest BRW Top 200 list as well.
In fact, five out of the top 10 families this year are Jewish, which represents substantial success relative to the community's demographics, just as Jews similarly have long excelled in the fields of science and the arts as well.
–
Anthony Pratt and his family this year come in second on the BRW Top 200 list, with a net worth of about US$7.1 billion (A$7.6 billion). The packaging billionaire, who runs the US based Pratt and the Australian Visy Industries, is also the richest man in that country, coming second in wealth only to mining heiress Gina Rinehart — who is not Jewish.
–
Frank Lowy, founder of the international shopping center empire the Westfield Group, slipped this year to fourth on the BRW Top 200 list, with about US$6.7 billion (A$7.2 billion). Even so, h's been very busy lately reshuffling the deck of his corporate interests. Lowy has recently completed the merger of the domestic Australian and New Zealand elements of the Westfield Group together with the Westfield Retail Trust, both existing listed companies on the Australian exchange, and with the domestic successor entity renamed the Scentre Group. After renaming his main company simply as Westfield Corporation, that entity is now focused for the future solely on trophy shopping center development projects in international markets, with, for example, the Westfield Center at the new World Trade Center just coming now to completion over the next several months.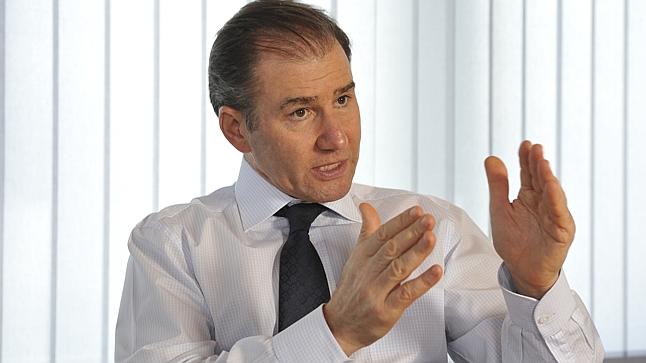 Ivan Glasenberg, CEO of Glencore, is listed as keeping the fifth place on the BRW Top 200 list for 2014 with a net worth of about US$ 6.2 billion (A$6.6 billion). Glasenberg is really today a citizen of the world – born in South Africa, he is also an Israeli citizen, and a citizen of Switzerland, where today the mining and commodities trading giant he took over, re-named and built up is headquartered. Since Glencore also has major copper mining interests in Australia, it is no real surprise that he has a citizenship down under as well.
Property developer Harry Triguboff, founder and managing director of the giant Meriton apartment development company, and who sits at number eight on the 2014 BRW Top 200 list, has a family net worth of about US$5.1 billion (A$5.5 billion.)
Another shopping center developer, John Gandel, the major Melbourne shopping center developer, is listed at number nine on the BRW Top 200 list in 2014, with a family net worth of about US$3.8 billion (A$4.1 billion). While he is not quite as rich as his counterpart Frank Lowy, Gandel did it the old fashioned way, staying close to home and not diluting his interests for the sake of exponential growth. Even so, his Chadstone Shopping Centre in Melbourne still appears to be the largest single shopping center in the southern hemisphere.
Veteran Australian retailer Solomon Lew makes it to number sixteen on the BRW Rich 200 list this year, with a family net worth estimated at about US$ 1.8 billion (A$2 billion). Lew recently out-manoeuvred South African Woolworth Holdings in a take-over battle for the Australian retailer David Jones
READ MORE:
It appears to be he is walking away with both a significant arbitrage profit on his shares, plus an escape from a long held 11.8% blocking position in Country Road, another retailer Woolworth acquired as long ago as 1997. Until now Woolworth had been content to leave him stuck within a Mexican standoff that had satisfied neither one of them until now.
This time, Solomon Lew used a timely intervention in the currently active Woolworth Holdings bid for David Jones, picking up a potentially merger-blocking holding recently, to encourage Woolworth Holdings to offer to buy out his Country road position as well, likely at a big profit.
Other members of the list, but a bit further down, include hotel developer Charlotte Vidor, co-founder of Toga Group, who is number 61 on the BRW Top 200 list itself, but also number four on the richest women segment. Together with her husband Ervin, Vidor has a net worth estimated to be about US$690 million (A$740 million).
Vidor is followed at number 89 on the BRW Top 200 list by Melbourne-based Naomi Milgrom, who owns the Sussan fashion retail chain, and has a personal net worth estimated to be about US$ 485 million (A$520 million).
Ruslan Kogan, the young online retail entrepreneur, 31, made his entry to the BRW Top 200 list for the first time this year, at number 162, with an estimated personal net worth of about US$300 million (A$320 million).
The selection above already demonstrates a tremendous depth of knowledge and success on the part of Australia's Jewish entrepreneurs, in a variety of business environments, success that is based on hard work, dedication and perseverance as much as than anything else.