–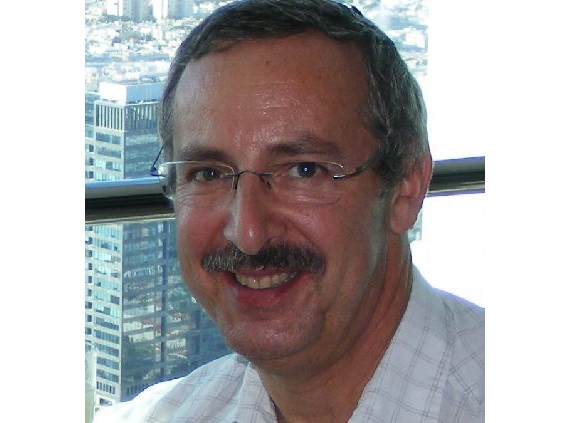 My instinctive reaction to Monday's tragic news was to not write a positive news blog this week.  But why let the terrorists win?  Dry Bones' cartoon included the line "… we find joy in remembering their lives …" and Israelis' love for human life needs to be emphasized even more at this time.
There was positive news recently for three Israeli organizations producing devices to detect early-stage cancer.  First, Israeli biotech Nucleix raised more than $5 million to finance its diagnostic test for early detection of bladder cancer and possibly also colon, lung and prostate cancers.  Secondly, the NaNose cancer detector invented by Israel Technion Institute's Dr Hossam Haick is now ready to be marketed and has been licensed to Boston's Alpha Szenszor.  NaNose diagnoses early-stage malignant tumors by analyzing exhaled breath.  Finally,  the numbers of tests performed by the MarginProbe breast cancer scanner, developed by Israel's Dune Medical, have now passed the 1000 mark since the device was launched in 2013.  MarginProbe confirms that the entire malignant tumor has been removed, before the surgeon finishes the operation.
Please help us out :
Will you offer us a hand? Every gift, regardless of size, fuels our future.
Your critical contribution enables us to maintain our independence from shareholders or wealthy owners, allowing us to keep up reporting without bias. It means we can continue to make Jewish Business News available to everyone.
You can support us for as little as $1 via PayPal at office@jewishbusinessnews.com.
Thank you.
Haifa's Technion Institute is also one of Israel's centers for development of treatments to eradicate cancer altogether.  Technion researchers recently discovered that visible and UV light destroys cancer's resistance to chemotherapy.  Almost simultaneously, a parallel group of Technion researchers teamed up with others at Germany's Max Planck Institute to develop minute propellers, with the potential to deliver cancer-killing chemicals directly to tumors without harming healthy cells.
Israel's cardiologists continue to save lives – and not just Jewish lives. Two Druse brothers from the village of Hurfeish contracted the same genetic disease that weakens the cardiac muscle.  Doctors at Israel's Schneider Children's Medical Center transplanted a new heart into Rani in 2011 and have just successfully completed another heart transplant for his brother Dani.  And since the time that Israel's three teenagers were abducted, Israeli doctors at Save a Child's Heart (SACH) have saved five Palestinian Arab children at the Wolfson Medical Center in Holon.  Dr. Lior Sasson, SACH chief surgeon said, "children from both sides, shouldn't be a part of the conflict."
Israeli cardiovascular devices are an essential component of today's life-saving medical technology.  Israel's Itamar Medical manufactures the EndoPAT diagnostic device that measures how well your arteries are working.  Japan's Nihon Kohden has just announced that it will market EndoPAT to 100, 000 doctors in Japan as its flagship product for monitoring the heart and blood vessels.
It is also imperative to have a decent quality of life. Israel's D-Pharm has obtained fast track status from the China's Food and Drug Administration (CFDA) for its DP-VPA epilepsy treatment.  Israeli biotech Intec has announced that its Accordion Levodopa treatment for Parkinson's disease has met all its safety trial endpoints so that Phase 3 trials on Parkinson's sufferers can now commence.  Israel's BrainStorm reported positive interim results of Phase IIa trials of its "NurOwn" stem cell ALS therapy. And two wound clinics at Israeli health organization Maccabi will treat patients with chronic leg ulcers using Vergenix gel developed by Israel's CollPlant. Vergenix is based on CollPlant's plant-based collagen.
Financial assistance and expert advice is available to Israeli start-ups if they are saving or improving lives.  Jerusalem NGO Pretense's A3i (Accelerating Inclusion In Israel) is the world's first support incubator, exclusively for startups developing products and services for people with special needs. A3i currently supports 13 Israeli companies. Philips and Teva's new joint support incubator Inspire Healthcare Innovations Ltd will invest in start-ups developing treatments and medical devices.  US pharmaceutical giant Merck will work with Israeli companies on projects researching into life-saving medicines and will match Israel's financial support to those companies.  Finally, Israel's Trendlines received the "Best Incubator" award from Israel's Office of the Chief Scientist. One of Trendlines supported companies, MitrAssist, received Best Start-Up of the Year for its device to treat faulty heart valves.

To conclude, here are two recent news items that should be an inspiration to everyone that loves life.  Two scientists at Israel's Weizmann Institute have been selected by the prestigious medical journal Cell for their "40 under 40" list of young world-leading scientists in their field. One of them,  Jacob Hanna, is an Israeli-Arab.  His breakthroughs will advance the possibility of the future medical use of stem cells as "spare parts" for damaged cells and tissues.  Jacob comes from a family of doctors. His role model is his uncle Dr Nabil Hanna who developed Rituxan, the first monoclonal antibody approved for the treatment of non-Hodgkin's lymphoma.
Finally, it's not the $25 million donation that Sheldon and Miriam Adelson donated to develop the medical school at Ariel University that attracted my attention.  It is the fact that the Adelsons were inspired to action after the abduction of the three Israeli teenagers.  As Sheldon poignantly stated, "the medical studies at Ariel University underscore humanity, the desire for life and the value of human life wherever they are."
I wish the families of the three boys Long Life.