–
"The Woz" has announced his support Professor  Lessig's initiative to reduce the influence of  money in  American politics.
–
Please help us out :
Will you offer us a hand? Every gift, regardless of size, fuels our future.
Your critical contribution enables us to maintain our independence from shareholders or wealthy owners, allowing us to keep up reporting without bias. It means we can continue to make Jewish Business News available to everyone.
You can support us for as little as $1 via PayPal at office@jewishbusinessnews.com.
Thank you.
Steve Wozniak, best known as co-founder of tech giant Apple, has recently  spoken up in support of the MayDay PAC initiative that has been founded by Harvard University Professor Lawrence Lessig.
"The Woz" as he has become generally known has long since been known for his opinions on the United States government systems, with he and Professor Lessig having found themselves in  general agreement that the current system is driven by excessive bureaucracy and  political expediency, with the issue of money playing  a pretty significant role in the government.
No longer content to discuss the issue behind closed doors, early last month Harvard Law professor Lawrence Lessig announced the launch of  MayDay, a political action committee ( PAC), whose primary intent was to be to convince members of the United States Congress to reduce the dependence of  the US political system money on donations particularly from the world of business, through  electing candidates to Congress who would pass campaign finance reform to make this  more possible.
To prove his point, Professor  Lessig and his partners in the initiative established a crowdfunding operation  to finance the PAC, generating an initial  response way above the group's early expectations. With over a half-million dollars being raised in the first week that the fund went viral, and have since passed the million dollar mark.
Now with Wozniak having added his support, the MayDay PAC has now set themselves an even more ambitious goal – to see their funding target having reached  $6 million by the 4th of July.
According to  Professor Lessig, in addition to the crowd funding initiative, the MayDay PAC has also succeeded in conscripting individual donations to the tune of $1 million, with the parties who have donated, who prefer to remain anonymous, having made a commitment to match  the next target of $5 million to be raised by the 4th of  July, meaning that the total MayDay PAC will have succeeded in raising $12 million which they intend to use to begin their campaign to get money out of politics.
With less than two weeks left to go, Professor Lessig and the MayDay PAC will have a tall order to fill, but the Woz appearing on most of the leading tech news  websites and political blogs, who is to say that they won't  achieve their goals and begin to separate the influence of money from politics.
–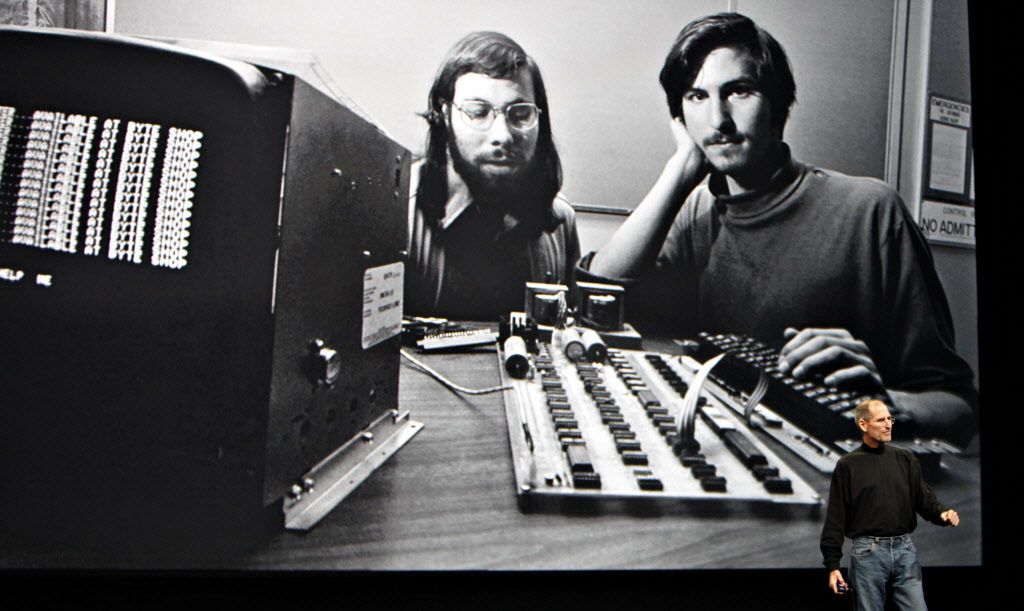 Steve Wozniak formed his friendship/partnership with Steve Jobs, when Jobs  took a summer job with Hewlett-Packard in 1971, where Wozniak was already employed as a computer technician having quit has studies at the University of California.
The pair became relatively close friends through their mutual interest in computers, and they spent most of their spare time tinkering with all kinds of prototypes until they had, what they felt, was a commercially viable product.
That breakthrough came in April of 1976, Jobs and Wozniak got together to form the Apple Computer Company,  when Wozniak finally quit  his job at Hewlett-Packard to take on the role of vice president of the company with special responsibility for research and development at Apple.
Wozniak continued to be a driving force at Apple, despite almost losing his life after crashing his private airplane in February 1981. After the accident Wozniak took some time off from the high-pressure world of computer development returning only in 1983 to Apple's product development, and agreeing only to take up a more passive role in the Apple workforce.
Wozniak permanently wound up his full-time employment with Apple in February 1987, although he still receives a stipend from the company, as well as being a considerable Apple shareholder.
However the Woz's  role in the development  of the modern computer can never be devalued.