–
In the 22nd Jun 2014 edition of Israel's good news: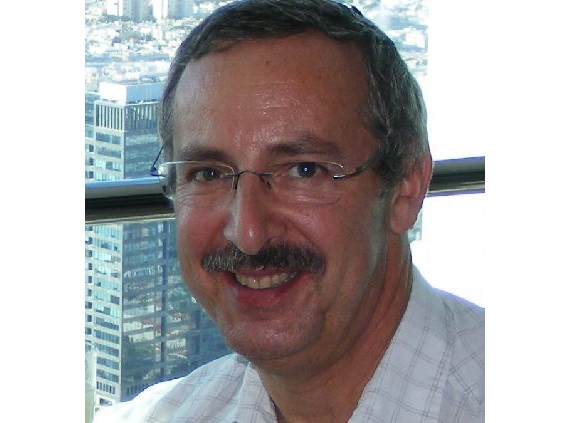 ECONOMY & BUSINESS
Please help us out :
Will you offer us a hand? Every gift, regardless of size, fuels our future.
Your critical contribution enables us to maintain our independence from shareholders or wealthy owners, allowing us to keep up reporting without bias. It means we can continue to make Jewish Business News available to everyone.
You can support us for as little as $1 via PayPal at office@jewishbusinessnews.com.
Thank you.
Strauss foods expand in Australia.  Strauss, Israel's biggest food and beverage company, is set to expand its emerging dips and spreads business in Australia to capitalize on growing demand for its products.
Swiss army decides which Israeli drones it wants.  Israel's Elbit Systems will supply its Hermes 900 HFE Unmanned Air Vehicles (UAVs) to the Swiss Armed Forces.  Elbit beat Israel Aerospace Industries (IAI) to the contract.  IAI offered its Super Heron UAVs.  The Swiss are replacing their aging ADS 95 Ranger UAVs.
Hishtil seeds company celebrates 40 years – but not in the wilderness.  1500 people marked the 40th anniversary of Israel's Hishtil, a world leader in seedling grafting technology.  Hishtil produces over 80 million seedlings a year in this manner and has plant nurseries in Israel, Turkey, Italy, South Africa, France, and Spain.
Two new Technology incubators.  Israel's Chief Scientist has awarded two new technology franchises.  The Philips-Teva incubator "Inspire Healthcare Innovations Ltd." will invest in treatments and medical devices.  The Strauss incubator, "Food-Tech Hub LP", will focus on investments in all food-related technologies.
Abramovich invests $10 million in StoreDot.  (Thanks to Israel21c) Roman Abramovich – owner of UK soccer club Chelsea – has invested $10 million in StoreDot, an Israeli startup that in April revealed a charger and battery set that charges a Samsung mobile phone in 30 seconds.  It is Abramovich's 2nd Israeli project.
Takudu forms water alliance with Aqualia.  Spain's water giant Aqualia has partnered with Israel's Takudu to deploy TaKaDu's system for detecting inefficiencies in water distribution systems. FCC Aqualia works in 17 countries including China, Spain, Italy, Portugal, Czech Republic, Algeria, Egypt, UAE and Saudi Arabia.
Over 50 Israeli executives visit Africa to foster business links.  At least 50 Israeli executives are touring Africa in order to grow the Jewish state's business presence. In Ghana, they followed up on agreements signed in 2011 and existing projects in agriculture, fisheries and other areas.
Ohio buys $47.8 million in Israel bonds.  (Thanks to Atid-EDI) On June 2, The US State of Ohio purchased $47.8 million in Israel bonds, the largest single government purchase of Israel bonds ever in the United States. It surpassed the record established in March 2013, when Ohio made an Israel bonds purchase of $42 million.
Everyone has an equal opportunity in Israel.  Long but important and definitive article, containing everything you need to know about the myth of ethnic inequality in Israel.
Government adopts plan to advance women.  Israel is implementing a five-year plan to promote women into the senior ranks of the public service and to shrink the gap between their pay and that of their male colleagues.  One part of the plan is to allow public sector workers with children to work overtime from home.
Arabs and Iranians love Israeli books.  Israeli, Arab, Iranian and international publishers have translated books by Israeli writers into Arabic and Persian – and have discovered a popular market.  Akram Ahmadi, one of the executives of the Islam publishing house in Pakistan even gave a TV interview in support of the activity.
Israel Longhorn Project – Standing Up for Israel's Farmers.  Whereas Israel's dairy cattle are the best in the world, its European beef cattle do not thrive in Israel's environment. Robin Rosenblatt aims to re-invigorate Israel's beef cattle industry by building a self-sustainable Israeli herd of 300 pure breed Texas Longhorns.
SCIENCE AND TECHNOLOGY
Detecting contaminated high-voltage cables.  (Thanks to Atid-EDI) Israel's Metrycom provides a system – Metrysense – that monitors vital high-voltage grid lines for accumulation of dust and pollution that cause power supply failures.  Electric companies incur huge cleaning costs and Metrysense identifies problem lines.
Teva receives cleantech presentations.  Thanks to the Ministry of Economy's Israel NewTech, ten Israeli clean technology companies presented to Israel's Teva on how the biotech giant could save energy and water by implementing Israeli cleantech products and services. The initiative can open more markets to such companies.
A remote-controlled paper plane.  (Thanks to Nevet www.broaderview.org) Israeli Shai Goitein designed the PowerUp 3.0 – a tiny battery-powered propeller and rudder.  Fold a paper plane, attach the propeller and you control the plane with your smartphone.  Shai asked for $50, 000 on kickstarter.  He actually raised $1.2 million.
–
Recharge your batteries with a coffee, tea or burger.  Starbucks is installing Israeli-developed Powermats in USA coffee shops, for customers to charge compatible devices wirelessly.  Rival chain Coffee Bean and Tea Leaf is running a Powermat pilot in Los Angeles and McDonald's are experimenting with them in Manhattan.
ISRAEL'S MEDICAL ACHIEVEMENTS
 China fast-tracks Israeli epilepsy treatment.  Israel's D-Pharm has obtained fast track status from the China's Food and Drug Administration (CFDA) for its epilepsy treatment, DP-VPA.  D-Pharm is jointly developing the treatment in China with its local partner, Jiangsu NHWA.  DP-VPA has completed a first Phase II clinical trial.
Parkinson's treatment passes safety trial.  Israeli biotech Intec has announced that its Accordion Levodopa treatment for Parkinson's disease has met all its safety trial endpoints.  Phase 3 trials on Parkinson's sufferers can now commence.
Israel is too good.  Adina, wife of PA president Mahmoud Abbas recently had leg surgery at Tel Aviv's private Assuta hospital. In May, the mother-in-law of Hamas leader Ismail Haniya was treated for cancer in Israel. In Nov, Haniya's granddaughter was treated in Israel for an infection in her digestive tract.
US students graduate from Israeli medical school.  Graduates from the 2014 TeAMS (Technion American Medical School) in Haifa achieved exceptional results and have subsequently been assigned residencies at top US medical centers and University hospitals.
–