–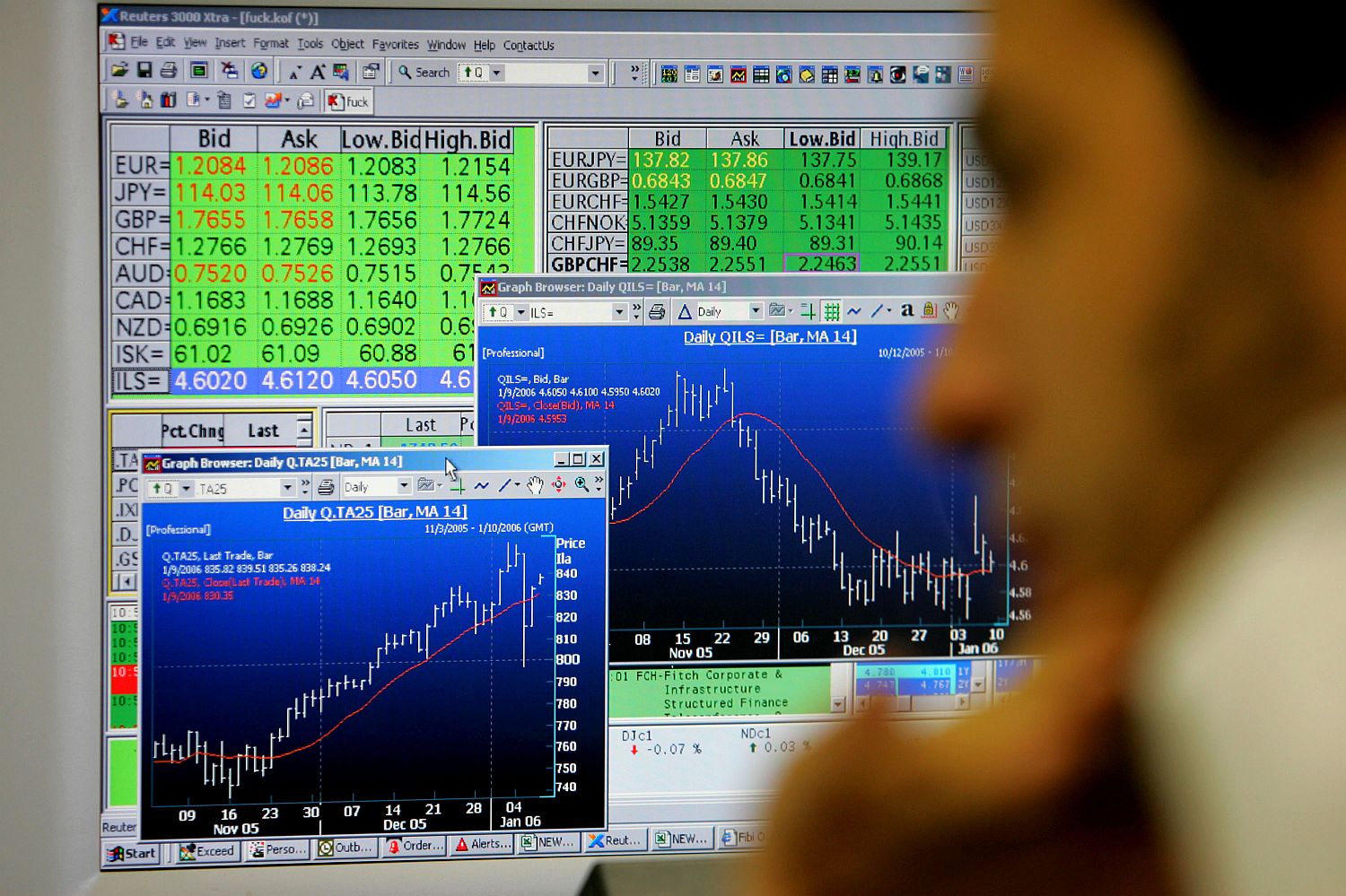 –
Please help us out :
Will you offer us a hand? Every gift, regardless of size, fuels our future.
Your critical contribution enables us to maintain our independence from shareholders or wealthy owners, allowing us to keep up reporting without bias. It means we can continue to make Jewish Business News available to everyone.
You can support us for as little as $1 via PayPal at office@jewishbusinessnews.com.
Thank you.
Last year, Rami Levy joined BTI, the group of businesspeople that supports peace with the Palestinians for the sake of the economy. When this step raised some eyebrows, Levy, a dyed in the wool Likudnik, stressed that his political position was still far from that of those who support the Oslo process. But in Oslo, it turns out, there has actually been a move in Levy's direction recently, or, to be more precise, in the direction of Rami Levy Chain Stores Hashikma Marketing 2006 Ltd. (TASE:RMLI).
This stock is one of five Israeli stocks that in 2013 became part of the of the investment portfolio of the Government Pension Fund of Norway, the largest sovereign wealth fund in the world. At the end of 2013, the fund held shares in Rami Levy Chain Stores worth NIS 18 million (about $5.2 million) , out of total holdings of NIS 3.5 billion (about $1 billion) in 62 stocks traded on the Tel Aviv Stock Exchange.
Was the decision to invest in Ramy Levy Chain Stores politically motivated? Unlikely. But in other instances of investment in Israeli companies, the fund has certainly acted out of avowedly non-economic considerations. So, for example, in January this year the fund announced that it was putting Africa-Israel Investments Ltd.(TASE:AFIL), controlled by Lev Leviev, and its subsidiary Danya Cebus, back on its blacklist.
This step was taken on the recommendation of the fund's ethics committee, which determined last November that the two companies were guilty of contributing to severe breaches of human rights through construction in East Jerusalem. As a result of this decision, the fund will sell off its holdings in Africa-Israel, which were worth NIS 7.3 million (about $2.1 million) .
Another loser is communications equipment producer Mellanox Technologies Ltd. (Nasdaq:MLNX). During 2103, the Norwegian fund liquidated its holding in the company, which only a year previously amounted to some NIS 60 million (about $17.3 million) . Its holding in Emblaze Ltd. (LSE:BLZ) was also liquidated last year. Similar things have happened in the more distant past. In September 2009, for example, the fund decided to sell its holdings in defense manufacturer Elbit Systems Ltd. (Nasdaq: ESLT; TASE: ESLT) because it provided equipment for the separation fence.
Wary of the gas partnerships
These instances are perhaps discordant to Israeli ears, but the general picture of the Norwegian fund's activity is actually positive from an Israeli point of view. In the course of 2013, the value of its investment in companies traded on the Tel Aviv Stock Exchange rose by 43% in nominal terms, from NIS 2.4 billion (about $690 million) to nearly NIS 3.5 billion (about $1 billion) . Even discounting the boom on the stock exchange, the rise is impressive: the fund's proportionate holding in shares on the Tel Aviv 100 list grew by 21% last year, exceeding 0.5% of the total of shares listed.
At the same time, the fund raised it holdings of Israel government bonds from NIS 2.674 billion (about $773 million) to NIS 3.75 billion (about $1.08 billion) . Another NIS 693 million (about $200 million) of the fund's money is invested in Teva Pharmaceutical Industries Ltd. (NYSE: TEVA; TASE: TEVA). The fund's total investment in the Israeli capital market is thus nearly NIS 8 billion.
The fund's largest equity holdings are in Teva, the banks, and Israel Chemicals Ltd. (TASE: ICL), with the best performing stock being Bank Hapoalim (TASE: POLI). Apart from Rami Levy, it is noteworthy that the fund has added to its portfolio two gas exploration companies,  Delek Energy Systems Ltd. (TASE: DLEN) and JOEL Jerusalem Oil Exploration Ltd. (TASE: JOEL). In both cases, the investment is in the parent company, and not in the partnerships they control, Delek-Drilling,  Avner Oil and Gas LP (TASE: AVNR.L), and Isramco Ltd. (Nasdaq: ISRL; TASE: ISRA.L), which could indicate aversion in principle to investment in limited partnerships.
What lies behind the growth in the fund's investment in Israeli stocks? Journalist Anders Horntvedt of financial newspaper "Finansavisen" points in this context to the decision by the Norwegian Ministry of Finance in the summer of 2012 to include Israel in its emerging markets index. "Beyond that, it is no secret that the current government in Norway holds more positive views on Israel than the previous government, and that certainly can't harm, " Horntvedt adds.
Indeed, on October 16, 2013, a new government was sworn in in Oslo headed by a center-right party, replacing a coalition of left-wing parties that took an openly pro-Palestinian stance. Since then, the new Norwegian prime minister, Erna Solberg, has declared her opposition to boycotting Israel.
Aharon (Orni) Izakson, who heads the Norwegian-Israeli Chamber of Commerce, can testify to the warming of relations between the two countries. Izakson points to growing interest on the part of Norwegian companies in Israel's oil and gas exploration industry, and mentions an Israel-Norway business conference planned for November in Israel. "I hope that it will also be possible to promote the signing of an R&D agreement between the countries, " he says.
Will we see more Norwegian money invested in Israeli know-how?
"I hope and believe that we will, although in my view it would be better to develop relations on a mutual basis, of investment by both sides."
According to Horntvedt, the Government Pension Fund of Norway will continue to increase its investment in Israel and to reduce its under-exposure to the Israeli market. "The fund is growing rapidly, and so there is every reason to assume that its investments in Israel will continue to grow, " he says. "There is nothing at present to prevent the fund from investing in Israel, apart from matters relating to the settlements."
Do you think the ban on Africa-Israel will be broadened to other companies?
"Any company that has activity in East Jerusalem or in settlements on the West Bank runs the risk of being put on the blacklist. Like it or not, that is the fund's declared policy."
Published by Globes [online], Israel business news – www.globes-online.com