–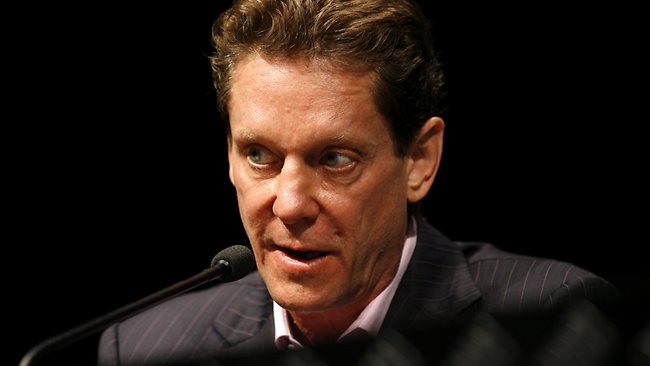 –
Junior mining companies are having a tough time in these deflationary times. Robert Friedland's Ivanhoe Mines is a junior mining company with a difference, however, since it is backed by the extremely successful entrepreneur who found such major ore deposits in the past as the Voisey's Bay nickel prospect and the Turquoise Hill copper and gold play in Mongolia.
Please help us out :
Will you offer us a hand? Every gift, regardless of size, fuels our future.
Your critical contribution enables us to maintain our independence from shareholders or wealthy owners, allowing us to keep up reporting without bias. It means we can continue to make Jewish Business News available to everyone.
You can support us for as little as $1 via PayPal at office@jewishbusinessnews.com.
Thank you.
Even Ivanhoe Mines, though, which these days is focused on its Kipushi and Kamoa copper and zinc projects in the Democratic Republic of Congo and its Platreef platinum project in South Africa, is not having an easy time as a development company, without large cash flows of its own from existing mines to fund its development.
Accordingly, in its latest quarterly financial report Ivanhoe Mines states its consolidated working capital position was down to about $149.8-million at the end of March, compared with $201.7-million at December 31, 2013.
At the same time however the company has been spending an average of over US$45 million, or thereabouts, each quarter in the last twelve months developing its projects. For the last quarter the total net loss incurred was almost US$50 million, of which about US$43 million was attributable to the company's own shareholders.
–
–
Ivanhoe Mines had $89.9 million in cash and cash equivalents and $80.3 million in short-term deposits remaining as at March 31, 2014. However over $146 million of that money is restricted to use solely for its Platreef platinum project.
Ivanhoe states with the results, "The company does not have sufficient funds to meet … objectives at Kamoa or Kipushi without further funding by the end of the second quarter. Any future working capital deficiency is expected to be remedied through a debt or equity financing" The company then added, "The company's access to financing is always uncertain and there can be no assurance that additional funding will be available to the company in the near future."
It may be a scramble, and it may take longer but Rober Friedland has always managed to find the deep pockets he needs to back him when he really needs it, so must be considered likely to do so again. As the company says, it is studying a number of "potentially significant corporate and project-level options" to secure timely funding for developing its Congo mines." He can quite possibly also put up further funds himself if he has to from his own holding company, though obviously may prefer not to carry the responsibility alone.
Meanwhile Junior is also in the junior mining business on his own, this time referring to Rober Friedland's son Govind Friedland who has an exploration company of his own called GoviEx Uranium. GoviEx has a uranium exploration project in Africa, in Niger.
–
–
GoviEx Uranium Inc. has recently filed a final prospectus in Canada for an initial public offering on the Canadian Securities Exchange, Canada's alternative securities exchange. Given the very tough financing conditions in the mining business today, and in the uranium business in particular, it is not a large deal, which may now raise between US$1.5-million and US$5-million in total, with up to 2.3 million new shares being issued at US$2.15 each.
GoviEx has earlier raised about US$100-million through a number of private placements, since 2007, according to the new prospectus. As a result the company already has more than 117 million shares outstanding today. About a quarter of these will take a registration ride with the prospectus and be converted into freely-trading stock following the IPO. Proceeds of the offering will be deployed to fund continued work on its Madaouela uranium project in Niger.
–
–
According to the prospectus, after the IPO GoviEx also plans to extinguish an existing US$30-million convertible bond held by one of its partners, Toshiba, by issuing close to 30 million additional shares.
Govind Friedland is based in Hong Kong and is a graduate of the Colorado School of Mines. In past years he has provided business development services to his father's companies in the Asia Pacific region, and was also part of the regional exploration team that made the Voisey's Bay nickel discovery in Labrador in 1996.
–