–
Wireless operator VimpelCom Ltd. Is suffering due to competition and the decline in the Ruble.
–
Please help us out :
Will you offer us a hand? Every gift, regardless of size, fuels our future.
Your critical contribution enables us to maintain our independence from shareholders or wealthy owners, allowing us to keep up reporting without bias. It means we can continue to make Jewish Business News available to everyone.
You can support us for as little as $1 via PayPal at office@jewishbusinessnews.com.
Thank you.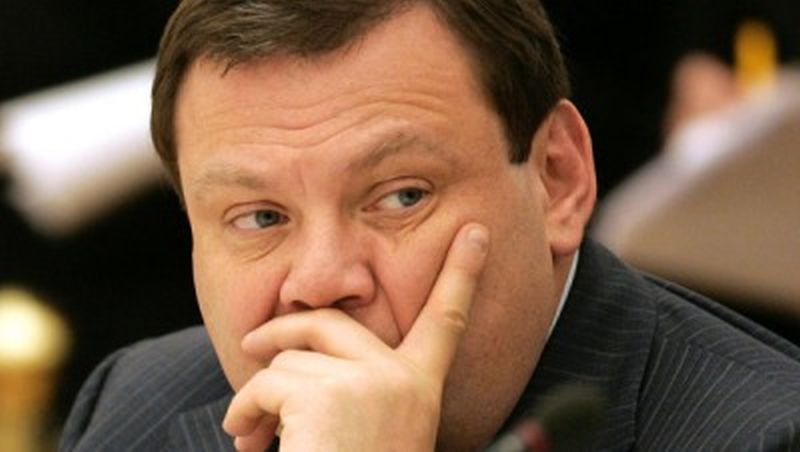 –
If you have been following the news on Ukraine and Russia recently, then you know that their dispute over the Crimea and eastern Ukraine is taking a toll on the economies of both nations. Investors are fleeing and the Ruble has fallen in value. One company that has been harmed by this is VimpelCom, whose full year's sales and earnings targets were just reduced.
VimpelCom Ltd. Is a global provider of telecommunication services incorporated in Bermuda and headquartered in Amsterdam. Owned by Russian businessman Mikhail Fridman, it is the world's sixth largest mobile network operator in subscribers and has more than 200 million customers in countries such as Russia and Italy. It was founded in 1992.
The company announced that s EBITDA – earnings before interest, taxes depreciation and amortization – is expected to drop to a "low to mid" single digit figure this year. Its first quarter EBITDA fell 11%. It was $2.09 billion. The firm's sales fell by 10% to $5.02 billion and its net income was only $39 million, down from $408 million.
This is explained, in part, by the depreciation of both the Russian and Ukrainian currencies resulting from the political turmoil between the two bordering nations this year. VimpelCom saw sales drop 6% as valued in Rubles in its biggest market, Russia. But the company is also facing stiff competition from larger rivals MBT and OAO MegaFon.
The telecommunications firm's revenue also declined 3% in Italy, where new tighter regulations and competition have hurt its sales. This while it is trying to reduce its debt of $27.4 billion which came with acquisitions in Italy, Algeria and Asia. Just last month Vimpel sold 51% of Its Algerian unit Djezzy, in a deal in which it obtained $4 billion in much needed cash.
Having previously forecast a debt of 2.3 times EBITDA, Vimpel now expects that figure to rise to 2.4 times EBITDA. This after it already announced a cut in dividends in January which will continue until it can get its total debt down to less than twice its EBITDA.
VimpelCom's shares dropped to $8.26 yesterday for a loss of 0.6%, which brings their decline in value for the year to 36%.
Mikhail Maratovisch Fridman, 50, was born in Lviv, Ukraine and is known as a Ukrainian-Russian oligarch. He is an engineer by education, having graduated from the Moscow Institute of Steel and Alloys in 1986. In 1989, even before the fall of the Soviet Union, Fridman began his career in trading and financial services when he founded his Alfa Group.
He owns VimpelCom through his Alfa Group, which is Russia's largest private investment group.
Fridman has an estimated net worth of $17.6 billion, making him Russia's second wealthiest man.