–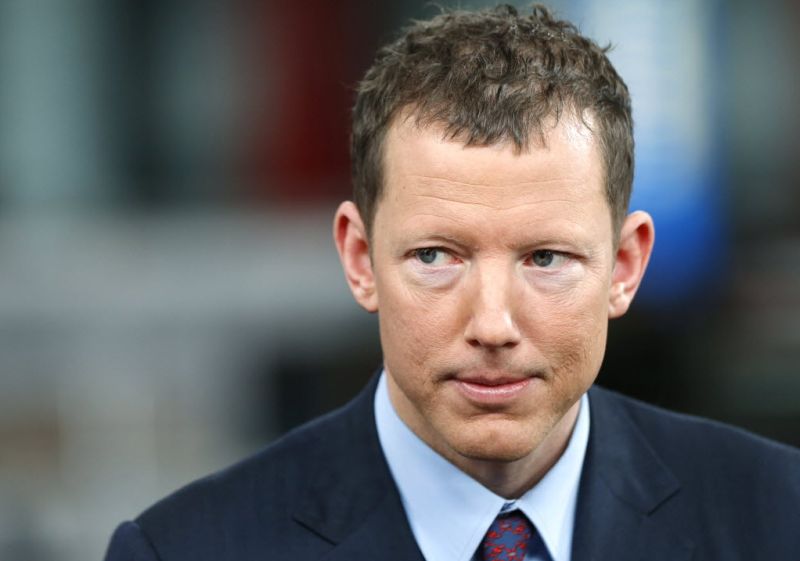 Yesterday the long running saga of the London Stock Exchange listed, emerging markets coal miner, Asia Resource Minerals took yet another twist in the road. It could be one perhaps that also gets closer to the ultimate end-game, for what has seemed to many to be a distinctly organisationally challenged company.
Please help us out :
Will you offer us a hand? Every gift, regardless of size, fuels our future.
Your critical contribution enables us to maintain our independence from shareholders or wealthy owners, allowing us to keep up reporting without bias. It means we can continue to make Jewish Business News available to everyone.
You can support us for as little as $1 via PayPal at office@jewishbusinessnews.com.
Thank you.
The last round in the story removed the Indonesian Bakrie family as direct shareholders recently. This also brought the associated ascension of former Chairman Samin Tan to a 47.6% near absolute voting control position in the process. Therefore one might have thought the company would then have become content to simply get on now with running its coal mining business in Indonesia, and to pay out the US$400 million it had promised to make in cash returns to its shareholders.
Approximately 20% shareholder Nathaniel Rothschild, who put the company together on the London Stock Exchange in the first place in 2010, and perhaps since has wished that he hadn't, must now be totally fed up with the latest news from the company yesterday, which concerns its 85% interest in its sole remaining operating asset, the Indonesian mining company PT Berau Coal.
Asia Resource Minerals is now saying that a number of its large shareholders, including two, RACL and Borneo, who basically represent the Tan interests, have "indicated a clear wish for their shareholdings in PT Berau to be distributed in specie to shareholders, on the basis that they believe the simplified ownership would ultimately remove the need for a London based management team and listed vehicle, thereby reducing cost and increasing shareholder value and potentially allowing a distribution of cash in excess of $500m."
This is of course up from the US$400 million previously expected, and a tempting inducement. According to the announcement, however "Certain other shareholders have, however, indicated a preference to maintain the existing corporate and governance structure."
The Asia resource Minerals Board believes it therefore "needs to undertake a careful and thorough review involving an active solicitation of shareholders' views on the future strategy for the Company and an assessment of whether there are distribution options that would gain broad shareholder acceptance."
In light of these developments, the Company says it will now be delaying its 2014 Annual General Meeting until Friday 27th June 2014. It also says the decision as to whether or not to distribute the PT Berau Coal shares will have implications for the nature of the Board that will seek re-election at that meeting, as certain Directors might then simply withdraw instead if it goes ahead.
By that they are quite possibly referring to Nathaniel Rothschild himself, who was reported yesterday in the London Financial Times as being opposed to a spin-out of the Berau Coal holding. Under the existing arrangements the company is still committed to a relationship agreement with him to permit one of his nominees to be appointed to the Board while he holds at least a 15% position in the company.
Asia Resource Minerals says it hopes to reach a decision on whether to proceed with the PT Berau share distribution by the time it posts the Notice for the revised date for the Annual General Meeting, which will be no later than 3 June.
Presumably the company is now also canvassing its shareholders to see if it has enough votes for the change. This writer is not certain what level of voting majority would be needed to accomplish such a significant change in corporate constitution, but it is quite possible a two thirds majority may be required and, if so, the outcome might not be a foregone conclusion even with the Tan interests already starting out at 47.6%.
Chris Walton, the recently installed independent Chairman of Asia Resource Minerals said of the proposals yesterday, "The Board has a clear duty to consider any proposal that has, as in this case, been put forward by a number of our major shareholders. However, the Board has an equal duty to consider the views of the minority shareholders and we are actively engaging with all shareholders to solicit their views."
If Asia Resource Minerals does indeed go ahead with the withdrawal from the London market, it will then bring the whole experiment to a close. Of course in that eventuality a number of UK shareholders, who may end up with paper in PT Berau Coal in exchange, which is a company listed presently in Jakarta, may not be entirely over-joyed, and not just from a governance stand-point as its liquidity and ultimate price earnings multiple could also be affected, at least in the short term.
–