–
The renowned mining mogul and Billionaire Robert Friedland is now investing in South African Palladium mining in spite of work stoppages and declines in Palladium's value.
–
Please help us out :
Will you offer us a hand? Every gift, regardless of size, fuels our future.
Your critical contribution enables us to maintain our independence from shareholders or wealthy owners, allowing us to keep up reporting without bias. It means we can continue to make Jewish Business News available to everyone.
You can support us for as little as $1 via PayPal at office@jewishbusinessnews.com.
Thank you.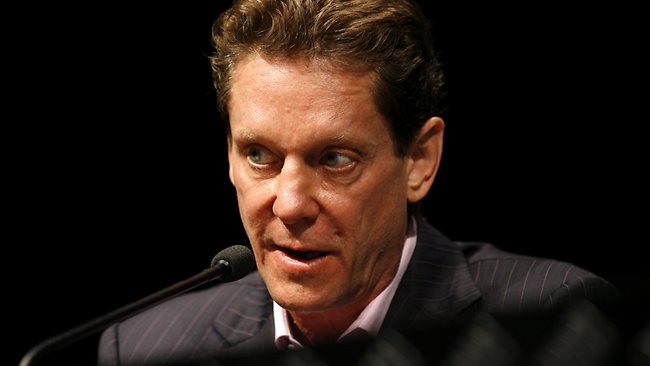 –
Having been an active player in the mining industries since the 1980s and turning to African projects in 2012, Robert Friedland, the Canadian founder, chairman and director of Ivanhoe Mines, is now getting involved in South African palladium mines. Ivanhoe currently has three African projects, including a 90% stake in a Flatreef deposit northeast of Johannesburg.
With net a net worth of $1.8 billion, in 2012 Robert Friedland was forced out of his own Ivanhoe Mines when it was taken over by the mining group Rio Tinto. But that did not deter the 68 year old son of a Holocaust survivor from continuing in the field of mining and he restarted Ivanhoe, whose name had been discarded by Rio Tinto. In 2012 he established IvanhoePlants and it was listed on the Toronto Stock Exchange. In 2013 it became Ivanhoe Mines.
Flatreef refers to mines of palladium, platinum, rhodium and gold. They average 24 meters in thickness, making them ideal for the use of heavy machinery and can even be air conditioned. In February of 2013, Ivanhoe's Ivan Plants announced a discovery of more than 29 million ounces of precious metals at its South African Flatreef mine.
Known for its catalytic properties, palladium is a soft, rare, platinum group metal. Silvery and white in color it has a high melting point and density and is similar to platinum in that it is highly resistant to corrosion. It increases its strength in the cold.
Currently, production has been stalled due to a strike by the Association of Mineworkers and Construction Union over wage increases. But prices for the rare metal rose last Friday on speculation that a resolution was in the works between the union and management and palladium rose in value 1$ ($8.90) to $811.20 an ounce while platinum gained $14.70 rising to $1, 424.30 an ounce. This was after a steep decline in prices just a few days earlier.
Palldium's value is expected to rise because another major source for the precious metal is Russia, where current political tension regarding Ukraine have led to sanction on it imposed by the European Union and the United States.
Robert Friedland has stated his commitment to enacting improvements in work conditions in the African mines and offering minors a better work environment. In an interview last December he described the current work conditions to Reuters: "It's pretty claustrophobic, the men are working with muscle power, they are getting silicosis, they are breathing what they are drilling and they are tired of doing it for $12 a day. I don't think they are going to do it for much longer, and I don't think they should."
Friedland promised that Ivanhoe will pay the workers a much fairer wage than what the mineworkers currently receive. The exceptionally large size of the Flatreef mines should also allow for better and safer working conditions for the miners.