–
Khodorkovsky, who was released from jail in Russia at the end of last year,  has been granted a one-year residency permit- with a strong  possibility of renewal.
–
Please help us out :
Will you offer us a hand? Every gift, regardless of size, fuels our future.
Your critical contribution enables us to maintain our independence from shareholders or wealthy owners, allowing us to keep up reporting without bias. It means we can continue to make Jewish Business News available to everyone.
You can support us for as little as $1 via PayPal at office@jewishbusinessnews.com.
Thank you.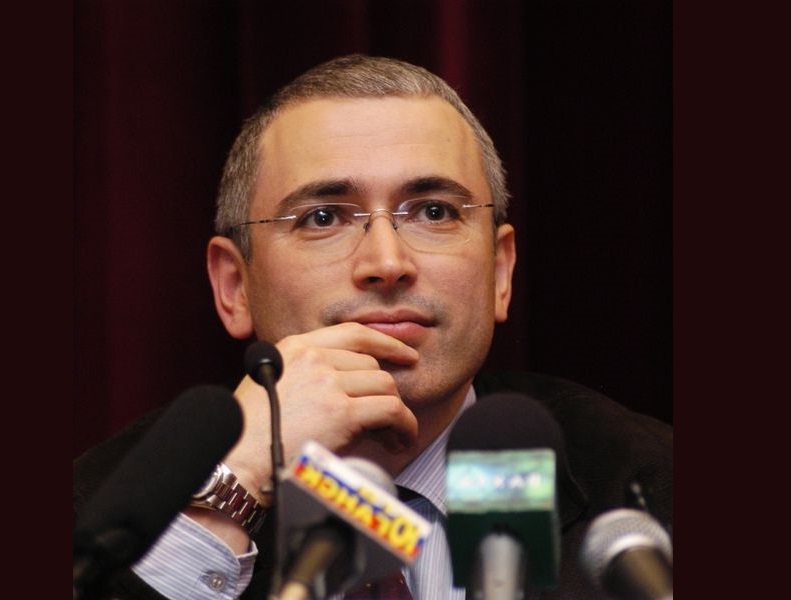 –
Mikhail Khodorkovsky the erstwhile Russian oligarch and noted critic of the Kremlin will be leaving in the crisp Swiss mountain air at least for the next 12 months, having just been granted  a residential permit that will allow him to remain in the country with his family after having spent more than 10 years in a Russian prison.
The only stipulation that the Swiss immigration authorities have set on Khodorkovsky is that he and his family have to receive the approval of a specific canton or region of the country before they can receive final permission.
The Khodorkovskys have already established a home in St. Gallen situated in the north east of the country. St. Gallen appears to be especially popular with expatriates, with around 20% of its population  being classed as foreign residents .
Khodorkovsky, whose financial situation is obviously nowhere near as healthy as it was when he was at the peak of its financial problems,  is  still estimated to  be substantial enough to generate considerable tax revenues, meaning that long-term residency should not be a problem.
According to reports Khodorkovsky has no immediate plans to return to the world of international business, or for that matter double again in politics in Russia.
In fact, in one of the first statements that Mikhail Khodorkovsky made made after his release from prison emphatically stated that they will not be setting foot again on Russian soil until the a number of lawsuits that still remain  against him and reported to be worth  worth hundreds of millions of dollars are scrubbed from the court files.
In the meantime Khodorkovsky's  promises to not to re-enter the political arena seems to be standing less firm.  In the middle of March he plead a quick visit to Kiev, Ukraine and found himself addressing a rally in which he was highly critical of Moscow's interference in the country.
Mikhail Khodorkovsky sprang to prominence in the business world as a Moscow student under Mikhail Gorbachev's heady days  of glasnost and perestroika during the Nineteen Nineties.
While only in his thirties Khodorkovsky succeeded in  establishing a number of successful industrial concerns from the privatization of former state assets under the umbrella of his holding company  Yukos , particularly based around  the development of oil fields in  Siberia, under the free hand of  Putin's predecessor Boris Yeltsin.
–