–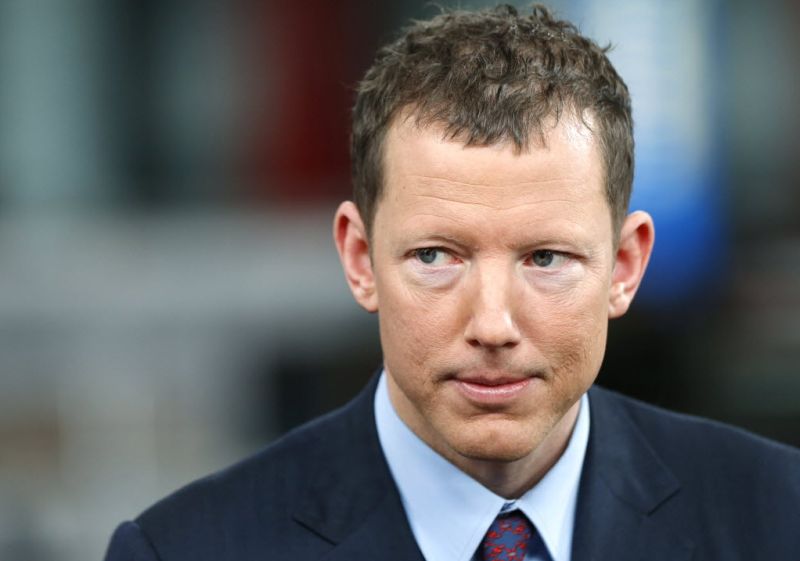 –
After a long running saga the London listed Indonesian mining group, Asia Resource Minerals Plc, yesterday announced that the first, and most difficult, of two major elements of its shareholder restructuring plan is now on course for closing, albeit delayed several times from the original timetable.
Please help us out :
Will you offer us a hand? Every gift, regardless of size, fuels our future.
Your critical contribution enables us to maintain our independence from shareholders or wealthy owners, allowing us to keep up reporting without bias. It means we can continue to make Jewish Business News available to everyone.
You can support us for as little as $1 via PayPal at office@jewishbusinessnews.com.
Thank you.
Asia Resource Minerals stated that all Bakrie Group funding required, totaling US$501 million, to complete a separation transaction designed to remove it from direct shareholding in the company, is now held in escrow accounts at the designated escrow bank.
Asia Resource Minerals believes that everything is now in place to complete the transaction on Monday, but says this could not occur yesterday due to the cut-off time for transferring funds and shares in Singapore.
Asia Resource Minerals has therefore agreed an extension of the agreement until Tuesday 25 March and now expects the transaction to close on Monday 24 March or, possibly a day later, on Tuesday 25 March at the outside.
The Bakrie family of Indonesia is acquiring Asia Resource Minerals' 29.3% shareholding in a coal mining affiliate, PT Bumi Resources, for US$501 million.
The Bakries will also simultaneously sell their own existing 23.8% beneficial interest in the public company parent Asia Resource Minerals. They will be selling their shares to companies controlled by Asia Resource Minerals' current Chairman, Samin Tan, in some of whose companies the Bakries are also co-investors, for US$223 million.
This will then leave the Tan companies holding a basically controlling 47.6% stake in Asia Resource Minerals. Once this is all done and dusted Samin Tan is then scheduled to stand down as company Chairman, in favour of an independent Chairman moving forward.
Nathaniel Rothschild is a substantial 21% shareholder in Asia Resource Minerals, and indeed he was instrumental in creating it in the first place, with a flotation of a special purpose acquisition entity on the London Exchange in 2010. This entity then acquired interests in two Indonesian coal mining companies, 29.3% of Bumi Resources and 85% of Berau Coal.
Rothschild later discovered, and raised at board level, some very serious governance issues at Asia Resource Minerals' 85% held coal mining subsidiary, Berau Coal, led at the time by Rosan Roeslani. Apparently on Roeslani's watch about US$173 million of funds appeared to have been spent without proper authorization, leading to his eventual departure from the firm. After initially agreeing to restore these funds, Roeslani later washed his hands of the whole matter and walked away. No allegations of personal wrongdoing have been made at any time against any individuals however.
Arbitration proceedings are currently ongoing with respect to that issue in Singapore, but at the moment that money is no closer to being reimbursed, and indeed may never be.
This glaring deficiency, together with a separate level of discomfort with the Bakries who had been substantial direct shareholders in Asia Resource Minerals, together with Tan and Rothschild, then led to the deal to separate the Bakries from any direct holding in Asia Resource Minerals. While it has not yet quite closed, the funds to do so are at least now in escrow which is frankly a very good sign.
This is excellent news for Nick von Schirnding Asia Resource Mineral's new CEO who was hired a year ago to clean house and run a coal mining business. In the mean time the company's shares have continued to languish at a quarter of their original flotation price as the issue has festered.
It has not been easy for Nathaniel Rothschild, who sponsored the original flotation, who took a big investment position himself, put his name to it all and went on the board for a time as well. To his very great credit, however, he took a very aggressive stand on rooting out the lack of financial controls on the operating side very early on, despite making himself very unpopular with some of the Indonesians for a while along the way.
Nathaniel Rothschild will also now have a continuing right to name his own nominee to the board while he remains a significant shareholder, under these revised arrangements.
The falling price of coal in a weak market has also been a major background to the shareholder wrangling that has gone on at Asia Resource Minerals, but it looks like by next week this can at least be faced squarely in the eye without further distractions.
By Monday, or Tuesday at the latest, all the money should have moved around, including some of it in a circle, and the company can move on.
–