–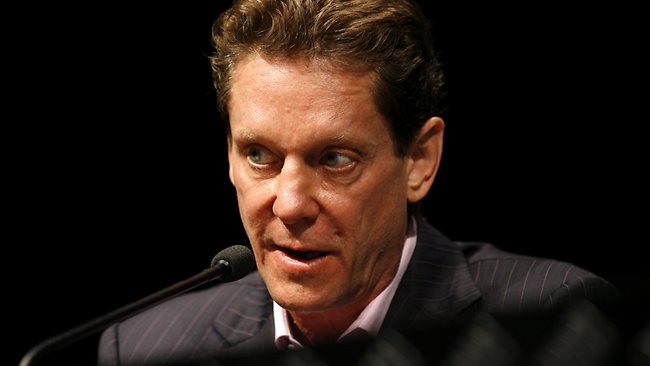 –
Please help us out :
Will you offer us a hand? Every gift, regardless of size, fuels our future.
Your critical contribution enables us to maintain our independence from shareholders or wealthy owners, allowing us to keep up reporting without bias. It means we can continue to make Jewish Business News available to everyone.
You can support us for as little as $1 via PayPal at office@jewishbusinessnews.com.
Thank you.
Mining billionaire Robert Friedland's independent mining exploration unit, High Power Exploration, is investing in Australian junior miner Apollo Minerals, his first penny stock resources company foray into Australia.
Australian junior mining exploration company Apollo Minerals (Apollo) announced yesterday that it has entered into a strategic alliance with High Power Exploration (HPX) to explore for Iron Oxide, Copper and Gold (IOCG) on their exploration areas in south Australia.
While the dollar amount is initially small, with actual commitment and possible promises totaling a little over US$5 million, the long term significance could be major given Friedland's long-proven track record in finding large ore bodies where nobody else could.
According to Forbes Magazine,  Friedland's net worth is estimated at US$1.1 billion. He is the founder and executive chairman of Canadian listed $1 billion capped Ivanhoe Mines (TSE:IVN).
First, he found nickel at Voisey's Bay in northern Canada then copper and gold at Oyu Tolgoi in Mongolia, then platinum, zinc and copper in three separate locations, in South Africa and the Katanga province of the Democratic Republic of Congo.
The first two discoveries literally made him billions and the other three are now in the early stages of mine development, which is a very long-term process, and seeking partners and project finance to bring them to fruition over the next several years.
However they all have in common that the job started with geo-physical surveying, drilling, core-sampling and analysis just as is now going to happen in Australia. Friedland set up HPX for this purpose as an independent entity three years ago, led today by its CEO Mark Gibson who has built up its capability using the latest in geo-physical tools and technologies.
For this new adventure HPX has committed to immediately invest just US$900, 000 (A$1 million) in new shares of Apollo, with an option to make a further investment of about US$1.25 million (A$1.4 million) by June 30th, 2014, at a higher price.
In addition, HPX may in the future provide up to US$3 million (A$3.4 million) of funding with the right to earn an 80% farm-in interest in Apollo's South Australian licenses, with an expected successful outcome being a joint venture to be known as the Commonwealth Hill Joint Venture.
In return HPX will now apply its in house geophysical tools and expertise at Apollo's Bundi Prospect, which Apollo claims has a large and highly prospective IOCG type footprint – geologist speak for "gee whiz it could be a good one!"
Richard Shemesian, the Executive Director of Apollo said: "Apollo has conducted an extensive process to identify a strategic and joint venture partner. We have been fortunate to attract a group like HPX which has world class technology, highly skilled and experienced people, and a successful track record. It is this sort of exploration expertise, know-how and finance that Apollo requires to make discoveries in this new IOCG Frontier in South Australia."
Mark Gibson, Chief Executive Officer of HPX, said: "HPX is excited about the potential of Apollo's project in South Australia and we look forward to applying our expertise and technology at the Commonwealth Hill Joint Venture."
He then added, "HPX's geophysical technology can penetrate to great depths with high accuracy and has been successfully deployed in Australia, Africa and South America. It is ideally suited to the geological environment and surface conditions found at Commonwealth Hill, and can quickly evaluate the large geological features present there. We anticipate a rapid survey turnaround, to generate targets for follow up drilling."
Friedland's former mining interests in Australia passed to Rio Tito in 2012 when it bought what was then his publicly listed company Ivanhoe Mines, and which owned the Mongolian copper and gold mining project. Afterwards Rio Tito renamed the mine Turquoise Hill, simply translating its Mongolian name of Oyu Tolgoi.
Subsequently Friedland renamed another of his companies, Ivanplats, which is also publicly listed and controls his African mining interests, as Ivanhoe Mines again, after buying back the name from Rio Tito. Just don't get confused if you dig out some old stock certificates of either company from the attic, in twenty or thirty years time.
Now Friedland is back in Australia as well with the privately held HPX, whose roster of experts includes former Gold Fields CEO Ian Cockerill, former Rio Tito head of exploration Eric Finlayson, former BHP geophysicist Barry De Wet as well as CEO Mark Gibson who came from Anglo American.
That is a lot of brain power, certainly, for "High Power Exploration", as the company name itself indeed suggests, and it is obviously an exceptionally professional team.
The mining exploration business requires many ingredients to succeed, including brains, determination, science, applied technology, romance, stamina and even just a stubborn refusal to give up sometimes when people tell you you are crazy. It also takes a great deal of money. Friedland seems to have had all of these qualities since he started out his mining career, and these days he has the money too.
–