–
Disney will get the wheel rolling on their Accelerator program by helping ten  startup companies  get off the ground.
–
Please help us out :
Will you offer us a hand? Every gift, regardless of size, fuels our future.
Your critical contribution enables us to maintain our independence from shareholders or wealthy owners, allowing us to keep up reporting without bias. It means we can continue to make Jewish Business News available to everyone.
You can support us for as little as $1 via PayPal at office@jewishbusinessnews.com.
Thank you.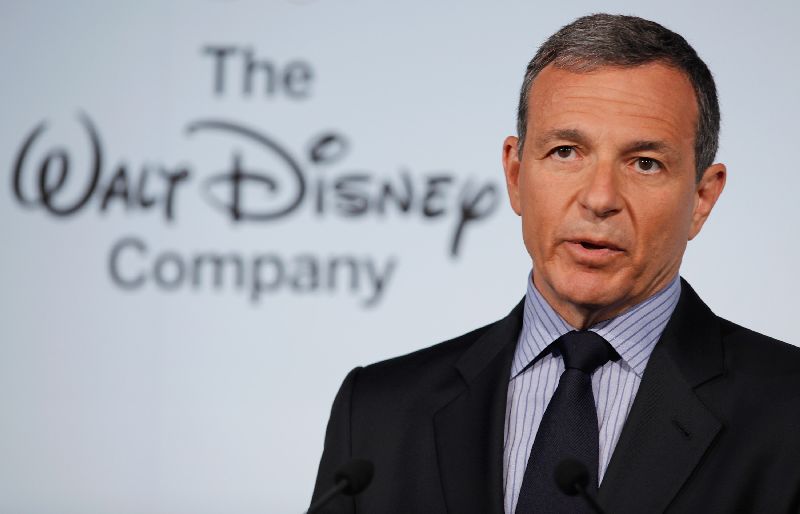 –
Walt Disney Company Chairman and CEO Robert (Bob) Iger has given the green light to get the innovative Disney Accelerator program get underway.
The Disney Accelerator program, available initially to just 10 participants, is a three-month mentorship and seed-stage investment program, powered by crowd funding specialists Techstars, geared towards early-stage companies specializing in the development of innovative consumer media and entertainment product ideas.
Those fortunate enough to be chosen to participate in the Disney Accelerator program will be recipients of $120, 000 in investment capital to develop their ideas, coupled with top-level mentor support from the cream of Disney's executive team, including Robert Iger himself as well as leaders from Pixar, Marvel, Lucasfilm, ESPN and Walt Disney Imagineering within the group, backed up by access to Techstars' extensive network of entrepreneurs, investors and executives  as well as other key figures in the entertainment industry.
In addition the 10 companies taking part will have access to almost unlimited material technology and a long list of other resources from across The Walt Disney Company.
The initial Disney Accelerator program is scheduled to get under way on the end of June, and  wraps up with with an Investor Demo Day in September. At the demo day event each team who has completed the programme will be given the opportunity present their company to a host of the entertainment industry's most important people leaders and investors.
Announcing the initiative Kevin A. Mayer, executive vice president of  Corporate Strategy and Business Development for the Walt Disney Company stated that Disney has always been defined by innovation, leveraging the technology required to build the future of entertainment.  "Disney Accelerator offers a unique collaboration between some of the best creative minds in the entertainment industry and the modern-day visionaries who are starting businesses on the strength of exciting new ideas."  Mayer summed up.
Michael D. Abrams, Disney's senior vice president of  the Innovation division will be in charge of overseeing the Disney Accelerator program.
TechStars,  a mentorship-driven startup accelerator that was founded by David Cohen, Brad Feld, David Brown and Jared Polis in 2006, are  regarded as being amongst the leading startup accelerators in the world known for their and mentorship-driven seed stage investment programs.
The team at Techstars are no strangers and working in collaboration with some of the most powerful marketing  brands in the joint development of acceleration programs with some of the companies that they have mentor going on to  raise an average in excess of  $1.6 million in investments after they have completed their accelerator program. In addition, Techstars has been responsible for the funding of more than 350 companies with current collective values numbering in billions of dollars