–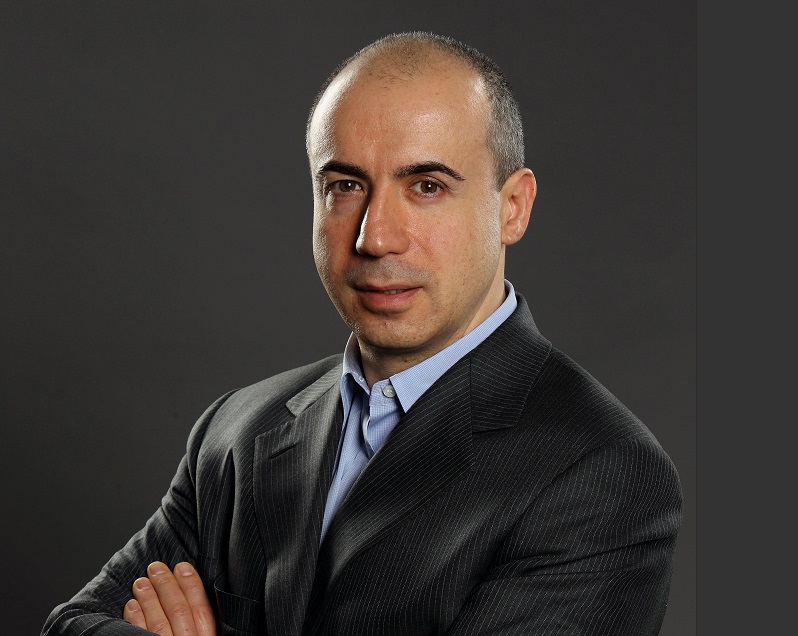 –
Please help us out :
Will you offer us a hand? Every gift, regardless of size, fuels our future.
Your critical contribution enables us to maintain our independence from shareholders or wealthy owners, allowing us to keep up reporting without bias. It means we can continue to make Jewish Business News available to everyone.
You can support us for as little as $1 via PayPal at office@jewishbusinessnews.com.
Thank you.
San Diego, California based Illumina Inc, listed on NASDAQ ILMN , makes gene sequencing machines and other tools for the bio technology industry. Since many of its products are quite expensive it is in its interest for new biotech start-ups to have a way to make progress with their initial venture organization and funding, so they can eventually afford to buy some of them. Last month Illumina had also announced introduction of a new lower cost machine as well, that got quite a lot of buzz.
Accordingly, last week Illumina announced its own version of the start-up accelerator programmes that are popular in Silicon Valley, to help establish innovation in the genomics industry. It is launching the programme with support from billionaire investor Yuri Milner, and from the Silicon Valley Bank.
Yuri Milner will offer each participating company US$100, 000 in cash support, in exchange for convertible notes in the venture. Illumina will provide the selected participants with technology access and business guidance, together with gene sequencing systems time and reagents. Fully operational lab space at Illumina's new R&D facilities in San Francisco's Mission Bay biotech area will be made available to them as well.
In addition, the Silicon Valley Bank will offer banking services and credit to each start-up that joins the programme.
Yuri Milner said with the announcement, "Next-generation sequencing has reached the lift-off stage. I'm excited to support this endeavor promoting innovation and entrepreneurship in the genomics ecosystem and look forward to working with Illumina, the global leader in sequencing technology, "
For Silicon Valley Bank Jennifer Friel Goldstein, Managing Director and National Practice Leader of Biotechnology & Diagnostics said "As an organization that supports life science entrepreneurs across all stages of growth, we see some of the greatest funding needs at the earliest stages. For this reason, we're excited to be partnering with Illumina and Yuri Milner in the launch of this accelerator program that can help provide the selected companies with the financial resources to continue along their development path and increase their likelihood of success."
Mostafa Ronaghi, Illumina's Senior Vice President and Chief Technology Officer said, "The dramatic reduction in the cost of sequencing has enabled the scientific and business communities to address an increasingly broad range of research and clinical opportunities. We've only begun to scratch the surface, however, and we're excited to foster the next generation of genomics innovators working in areas as diverse as agriculture, forensics, consumer genetics and diagnostics. The Illumina Accelerator Program will make it easier for them to validate and create next generation sequencing applications and bring these solutions to market."
–
About Yuri Milner
Yuri Milner, age 52, is a Russian entrepreneur and venture capitalist. He founded investment firms Mail.ru Group and DST Global. Through these two companies he has made investments in Facebook, Twitter, Groupon, Alibaba and other high tech success stories.
According to Forbes he has a personal net worth of US$1.1billion at March 2103. In 2012 he was included in the 50 Most Influential List by Bloomberg Markets Magazine. The magazine Foreign Policy also included Yuri in its Power List – an inaugural list of 500 most powerful people on the planet released in May, 2013.
Yuri trained as a particle physicist, and he has given US$3 million prizes to each of nine theoretical physicists and later announced two more "special" US$3 million prizes: one to Stephen Hawking and one split between a number of people who played important roles in last year's Higgs Boson discovery at CERN.
Milner, along with Sergey Brin and Mark Zuckerberg, is also a backer of the Breakthough Prize, which aims to reward researchers and doctors who make discoveries in the life sciences.
Yuri is married to Julia and they have two daughters.
–