–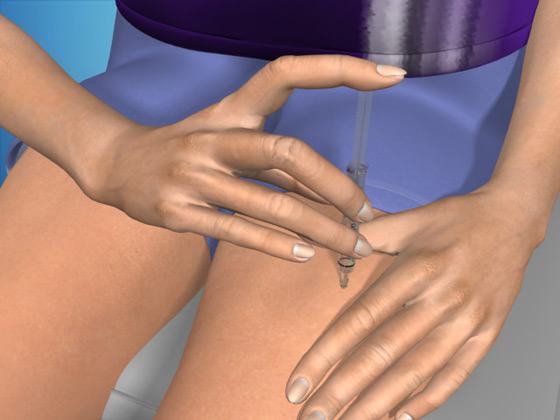 –
Please help us out :
Will you offer us a hand? Every gift, regardless of size, fuels our future.
Your critical contribution enables us to maintain our independence from shareholders or wealthy owners, allowing us to keep up reporting without bias. It means we can continue to make Jewish Business News available to everyone.
You can support us for as little as $1 via PayPal at office@jewishbusinessnews.com.
Thank you.
U.S. Food and Drug Administration (FDA) has approved Teva Pharmaceutical Industries Ltd. (NYSE: TEVA) new dose of COPAXONE drug application (sNDA) for three-times-a-week  40mg/mL.
This new formulation will allow for a less frequent dosing regimen administered subcutaneously for patients with relapsing forms of multiple sclerosis (MS). In addition to the newly approved dose, daily COPAXONE 20 mg/mL will continue to be available. The daily subcutaneous injection was approved in 1996.
The FDA approval is based on data from the Phase III Glatiramer Acetate Low-Frequency Administration (GALA) study of more than 1400 patients, which showed that a 40 mg/mL dose of COPAXONE administered subcutaneously three-times-a-week significantly reduced relapse rates at 12 months and demonstrated a favorable safety and tolerability profile in patients with relapsing-remitting MS.
"For more than 20 years, Teva has pursued its multiple sclerosis research with the goal of providing effective, safe and tolerable therapies for MS patients, " said Larry Downey, President, North America Specialty Medicines. "We have progressively invested in the innovation of COPAXONE in an effort to understand the needs and to ease the burden of patients who live with relapsing forms of MS every day".
The new formula is available for shipping to distribution outlets immediately, and will be available to patients within days. Teva's Shared Solutions patient support center has been scaled to support current patients as they transition to the new, three-times-a-week 40mg/mL formulation. Patients may call  Teva's Shared Solutions (1-800-887-8100) and make a request. In addition, Shared Solutions provides 24/7 nurse support, financial and benefits investigation as well as identification of pharmacy distribution options.
–