According to epic 1989 sci-fi flick 'Back to the Future II', our future is nigh. And not only because 2015 is the year in which the plot takes place.
While we might not see hoverboards and 3D shark holograms in the street any time soon, one crucial piece of Robert Zemeckis's cinematic genius may soon become reality – the flying car.
Please help us out :
Will you offer us a hand? Every gift, regardless of size, fuels our future.
Your critical contribution enables us to maintain our independence from shareholders or wealthy owners, allowing us to keep up reporting without bias. It means we can continue to make Jewish Business News available to everyone.
You can support us for as little as $1 via PayPal at office@jewishbusinessnews.com.
Thank you.
Israeli company Tactical Robotics, a subsidiary of UrbanAero, has developed a vehicle that can take off, fly and land without a pilot to save lives. While the AirMule was first designed for military purposes, the creators soon realized it would have many civilian applications, such as airlifting wounded people and putting out fires.
Dr. Rafi Yoeli founded UrbanAero in 2007, with the plans of bringing a piece from the past into the future. The AirMule is an unmanned rotor-less fan craft, which is based on a failed US army project from the 1960′s called the Piasecki VZ-8 Airgeep.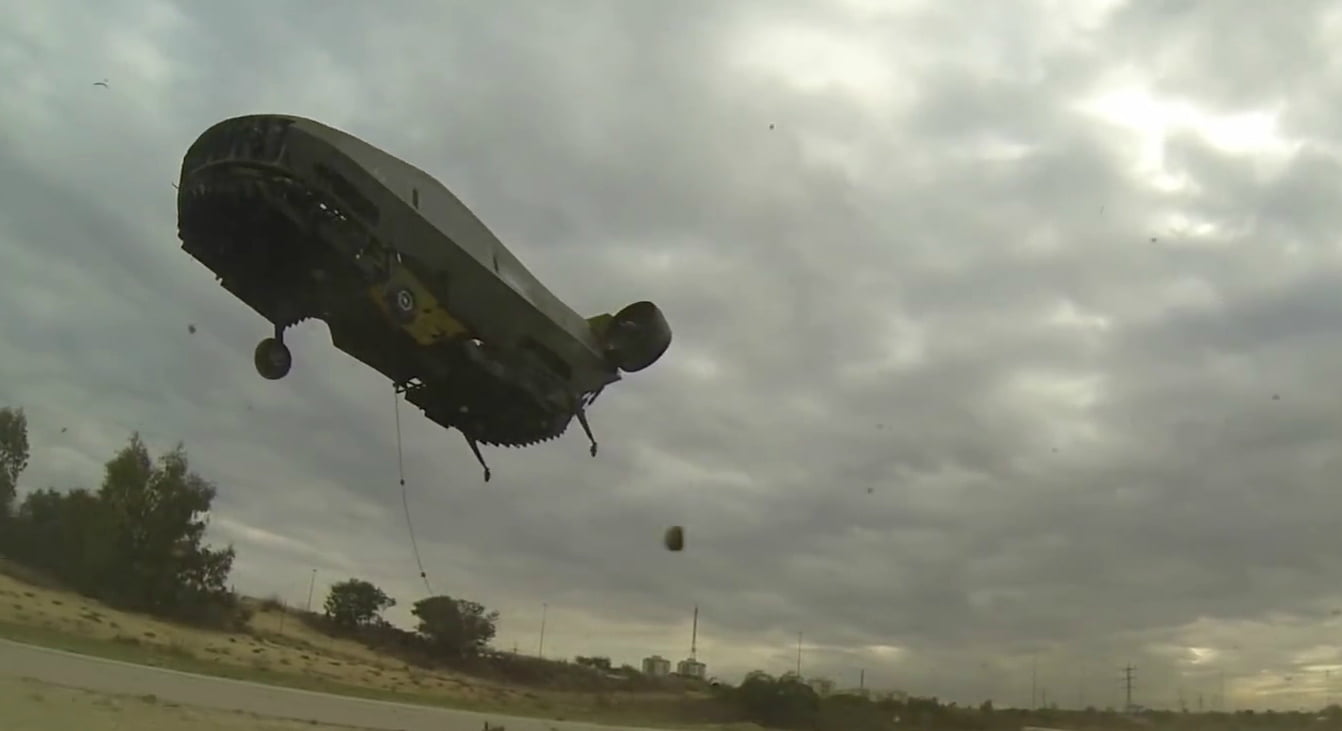 Making it operational
"At first people laughed at us, " Yoeli tells NoCamels, "people thought we were crazy, asking how we could venture into this after the failure of the other programs. But our success took them by surprise."
Yoeli explains that the initial focus of the fan craft is for military purposes, saying: "In the last two decades, most disasters and combat has occurred on challenging terrain, with helicopters often unable to reach."
Like with helicopters, AirMule takes off and lands vertically, however, it has no exposed rotor blades, as its rotors are inbuilt. At just three meters long, the craft is only one-fifth the size of an average helicopter, which facilitates entrance into smaller spaces.
Last month, the AirMule, which will cost $2.5 million a piece,  successfully completed a major milestone in preparation for full demonstrations scheduled for next year. The aircraft has completed several fully automatic test flights in which it carried out take-offs, flights to and from a specified location and landing back at its point of departure. Additional flight testing is planned for next year with a second prototype, now in construction, planned to join the flight test program in the second half of 2014.
Flying ambulance
Yoeli has always been interested in "everything that flies, " and has 20 years of experience in the field under his belt. He also built a one-man aircraft in 1997, but decided the design was too dangerous. He says that there have been previous attempts to create a fan craft, but they failed, discarded and later forgotten.
The AirMule will fly on jet fuel and will be navigated from a central operation room. With the help of video cameras, and a marked spot outlined by the receiving party, Air Mule will successfully land at its destination. The craft has a flying distance of 100 kilometers or one hour, with a top speed of 100 knots and the capacity to carry 500 kilos of cargo.
The craft could serve as a flying ambulance, bringing in the wounded from battle, or to deliver cargo. It could also be used to extinguish fires and has a capacity of 1, 000 gallons of water.
Yoeli also describes how the AirMule could potentially battle fires in high buildings, as its lack of exposed rotors means it can hover outside a skyscraper and spread foam inside it.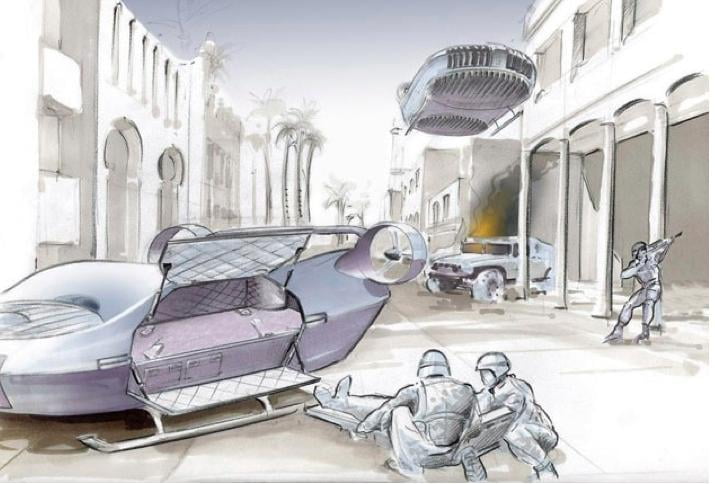 UrbanAero is also developing the X-HAWK, which is a manned version of the Air Mule, only 50 percent bigger, so a pilot could man it.  Yoeli explains that regardless of how advanced autonomous flying computers are, in some situations, there's no substitute for human judgment.
First order of business
UrbanAero says it aims to release its first Fan Craft within five years, but is waiting on a first order to start working on the production line.