–
Tel Aviv University researchers show that socioeconomic status is predictor of higher risk of disease and death after an attack.
–
Please help us out :
Will you offer us a hand? Every gift, regardless of size, fuels our future.
Your critical contribution enables us to maintain our independence from shareholders or wealthy owners, allowing us to keep up reporting without bias. It means we can continue to make Jewish Business News available to everyone.
You can support us for as little as $1 via PayPal at office@jewishbusinessnews.com.
Thank you.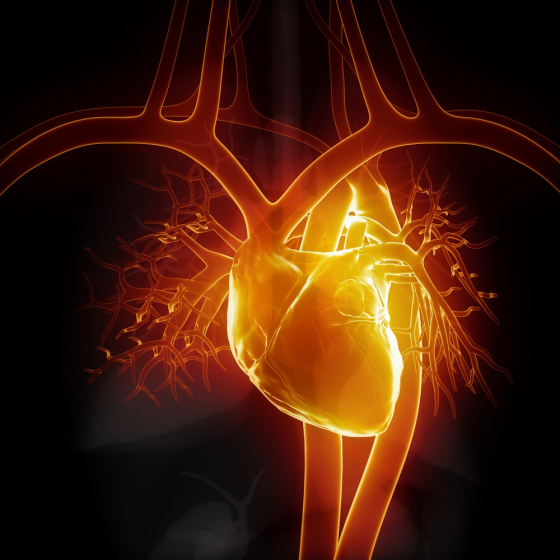 –
As people get older, their bodies wear down and become less resilient. In old age, it's common for people to become "clinically frail, " and this "frailty syndrome" is emerging in the field of public health as a powerful predictor of healthcare use and death.
Now researchers Vicki Myers and Prof. Yariv Gerber of the Department of Epidemiology and Preventive Medicine at the School of Public Health at Tel Aviv University's Sackler Faculty of Medicine and colleagues have found that poor people are more than twice as likely as the wealthy to become frail after a heart attack. The findings, published in the International Journal of Cardiology, could help doctors and policymakers improve post-heart-attack care for the poor.
"By defining frailty, which combines many areas of medicine, we can predict which people are at the highest risk after a heart attack, " said Ms. Myers. "And we found a strong connection between frailty and socioeconomic status."
The weakest among us
Because the definition of frailty covers physical, psychological, and functional aspects, it can be effectively diagnosed by looking at the accumulation of health problems in any given individual. Ms. Myers and her colleagues created an index of 40 health-related variables, which in a previous study were shown to be effective in diagnosing frailty in heart attack patients.
Using medical records and interviews, the researchers applied the index to 1, 151 patients who had suffered heart attacks in central Israel from 10 to 13 years prior to the study. The most frequent health problems were type-2 diabetes, physical inactivity, lack of energy, work limitations, limitation climbing stairs, and self-rated health deterioration. The index also assessed the presence of a range of diseases, significant weight loss, limitations to activities of daily living, anxiety, depression, and pain.
The researchers found that 35 percent of the patients in the study had become frail in the decade following their heart attack. The frail patients were more likely to have suffered a severe heart attack and to have been older and obese when they were first evaluated in 1992 to 1993, just after their heart attacks. They were also more likely to have had a lower socioeconomic status (with fewer years of education and lower family income), to have been unemployed, and to have lived a neighborhood in one of Israel's lowest socioeconomic categories.
Surprisingly, despite being sicker in general, frail patients were less likely to have been admitted to intensive care, to have undergone surgery, or to have been prescribed certain medications commonly prescribed after a heart attack. These findings, the researchers say, may reflect poorer access to healthcare among the poor. "Not only was low income associated with twice the risk of becoming frail, living in a deprived neighborhood was linked to a 60 percent increased risk of frailty compared to living in a wealthy neighborhood, irrespective of personal circumstances, " Myers said.
A holistic view of the heart
Low socioeconomic status has been shown to contribute to poor health in various ways. In general, poor people have less access to healthcare, lower health literacy, and a higher prevalence of risk factors, like smoking, inactivity, and unhealthy diet. But despite an abundance of theories, it remains uncertain exactly how socioeconomic status affects health after a heart attack in particular.
By providing some of the first compelling evidence linking socioeconomic status to frailty after a heart attack, Ms. Myers and her colleagues hope to provide doctors and decision-makers a solid basis on which to make healthcare decisions. They recommend initiatives to prevent frailty after a heart attack among high-risk groups, and additional healthcare services in disadvantaged areas to address socioeconomic inequalities, with a particular emphasis on cardiac rehabilitation. They also say doctors should take a more holistic view of patients after a heart attack to help prevent frailty and its associated risks.
–