–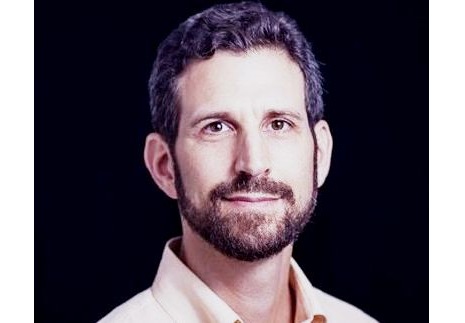 Twitter is on a tear. The social network grew 38.9% year-over-year (compared with 18.1% for Facebook) and the share price has soared 60% in the last 30 days. The surprising source of this internet euphoria…television. Twitter's higher engagement and targeted TV ad suite could siphon some of the money that is currently going to Pay TV. Now the operators are scrambling to launch their own 2-Screen and authenticated TV Everywhere tools and an Israeli company is helping the transition.
Please help us out :
Will you offer us a hand? Every gift, regardless of size, fuels our future.
Your critical contribution enables us to maintain our independence from shareholders or wealthy owners, allowing us to keep up reporting without bias. It means we can continue to make Jewish Business News available to everyone.
You can support us for as little as $1 via PayPal at office@jewishbusinessnews.com.
Thank you.
Multi-Screen Behavior
–
 Twitter, Netflix, Amazon and other players are providing richer engagement tools. This is finally beginning to show up in the bottom line. TV Everywhere was announced in 2009 but has been slow to reach the roughly 105 million multichannel TV households in America. There simply was not a strong economic incentive for operators, who saw average revenue per user climb by more than 5% a year from 2005 to 2010, from $59.82 to $77.43 per month (Bernstein Research). There is now. Pay TV penetration in the US slipped to 80% of households last quarter. In fact, there are now 5.5 million "zero TV" households in the US, up from 2 million in 2007 (Nielsen). Suddenly, Pay TV operators are embracing TV Everywhere and other engagement tools. "Guilty as charged", admitted Comcast CEO Brian Roberts at this year's CTAM conference. By year's end, 60 percent of US Pay-TV subscribers will have access to TV Everywhere, a 33 per cent increase from March (TDG).
What Consumers Want
Franco-Israeli player Viaccess-Orca is helping Pay TV operators address the 2-Screen consumer with its DEEP product.  Winner of the "Best Content Platform of the Year" award at IBC this year, DEEP automatically creates digital magazines related to the video content on second-screen devices. Although the product launches worldwide next month, it is already in proof of concept across several key European markets, including France, Spain and Poland. "The value is related to engagement" says CEO Francois Moreau de Saint Martin. "Operators have to find ways to differentiate". The company, a presenter at this year's Marketing & Ad:Tech Israel (www.adtechsummit.com) conference, is also integrating brands into the experience. In one trial with an automotive brand "including a customized digital magazine enabled much higher brand recall and engagement".
–
 Ad-Spend by Medium
 –
Although the US market is mature, Pay TV will still grow a respectable 3% globally this year to 895 million subscribers and USD 245 billion in revenue (ABI). The challenge for Pay TV operators will be to adapt their offering to the 2 Screen consumer. Francois is optimistic. "While TV is a very healthy business, we can provide our customers with advertising opportunities in the two fastest growing sectors, digital and mobile".
–