–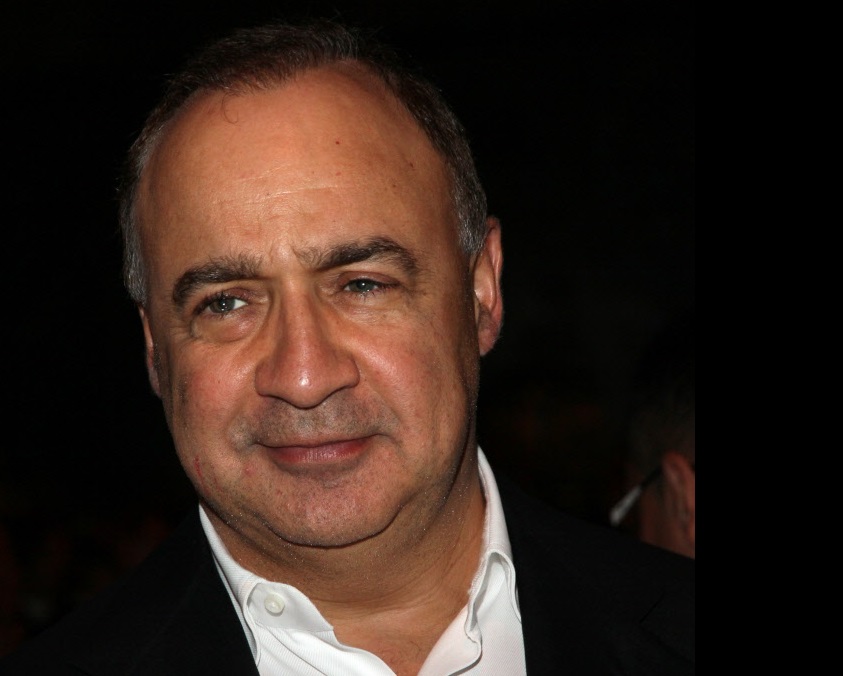 Len Blavatnik / Getty
Please help us out :
Will you offer us a hand? Every gift, regardless of size, fuels our future.
Your critical contribution enables us to maintain our independence from shareholders or wealthy owners, allowing us to keep up reporting without bias. It means we can continue to make Jewish Business News available to everyone.
You can support us for as little as $1 via PayPal at office@jewishbusinessnews.com.
Thank you.
–
is a major UK based sports "new media" company, one that trades in digital rights to advertising access to sporting events, both in the US, the UK and across Europe. It is publicly listed on the London Stock Exchange and is a constituent of the FTSE 250 index.
The Christmas season is critical to the advertising business in general, and particularly so to Perform's business as well. Yesterday the company announced a significant change in its guidance for its fiscal fourth, and calendar, quarter based on lower expected advertising sales that only now become apparent to the company, it has stated.
The numbers themselves do represent a moderate reduction in growth, both for the fourth quarter and also for nexst year, i.e. calendar 2014 as well. For calendar 2013 revenues are now expected to grow for the year in total by "only" 35%. For 2014 revenues are now expected also to grow more slowly, by "only" 20%.
Given close to zero marginal costs for its business any such shortfalls in growth can be expected to have a significant impact on its EBITDA, as indeed the company pointed out.
While hardly sounding like a disaster though, the market reacted very badly to the news. The market sold off Perform's shares by almost half after the announcement compared to its recent price, and are now around 220p (about US$3.52) per share so far today, even below the level of its IPO two years ago, badly spooking analysts who had previously gushed over it.
Shares in the company were originally listed at 260p (about US$4.16) per share in April 2011 at the time of their IPO, then ran up to as high as 617p (about US$9.87) at one point in the two and a half years since, before settling back to their recent price of around 420p (about US$6.72).
The financial markets do not like bad news but they absolutely hate surprises and this certainly falls firmly into the second category as well; only a month ago the company had been confirming its previous guidance.
The company stated yesterday that as Q4 progressed its advertising and sponsorship performance deteriorated, with growth below expectations across several markets, including in particular two very large ones – Germany and the US.
The poor performance primarily impacted its display advertising revenues, and the company made the excuse that forward visibility of such revenues is typically less than one month.
However, we should not entirely blame the change in forward guidance as the only cause of the correction in the share price, rather it may just be a triggering event. Since the public flotation the share had soared by as much as 237% and even immediately prior to the correction was still trading at a P/E multiple of 129 on trailing twelve months earnings.

The company had been expecting to grow also by acquisitions so, absent a convenient acquisition to slot in and with a softening in its basic business, but one that is frankly not all that bad, the market seized on the news to do what was perhaps coming anyway and brought its P/E ratio back from the stratosphere. Welcome to the club.
Whilst Len Blavatnik has seen his holding drop in value by somewhere around US$500 million in a day and a half therefore, he has certainly been there before and if he believes in the company will not be too concerned – after all he can afford it in the mean time.
What would be of greater concern is if the company has hit more of a strategic wall than it is indicating, representing greater difficulty in growing the business in the future through acquisitions as well, and at this point only time will tell.
Perform was formed in 2007 as a merger between Premium TV Ltd. and Inform Ltd. two predecessor companies both operating in the digital media space. The merged entity later went public with an IPO in 2011, and Russian-American billionaire Len Blavatnik's Access Industries holds a 58% position.
About Perform Group
Perform has now become a significant player in monetizing sports rights by way of digital media, and has specialized in innovating the commercialization of sports and entertainment rights for the internet, for the mobile space and on TV.
The company distributes sports video content to business partners; sells online advertising both on its own websites and for third parties; and operates its own and third party websites. It also operates ePlayer, an embedded sports video player, which is available on over 400 newspaper websites worldwide. Among its own websites is goal.com, the world's largest football website and livesport.tv, a live sports subscription offering.
Perform operates web, video broadband and mobile internet sites for Premier League football clubs, including Chelsea Football Club and Newcastle United, Cricket Australia, Warner Music, ITV and Turner Broadcasting, and works with various rights holders, including the PGA, The Premier League, The Football League, Virgin Media and the ATP Masters Series.
An interesting collection of activities with plenty of potential, but not yet ESPN perhaps.
–