–
After separating from his wife of thirteen years, Catherine Zeta Jones was due some good news- and it came to him from two directions.
–
Please help us out :
Will you offer us a hand? Every gift, regardless of size, fuels our future.
Your critical contribution enables us to maintain our independence from shareholders or wealthy owners, allowing us to keep up reporting without bias. It means we can continue to make Jewish Business News available to everyone.
You can support us for as little as $1 via PayPal at office@jewishbusinessnews.com.
Thank you.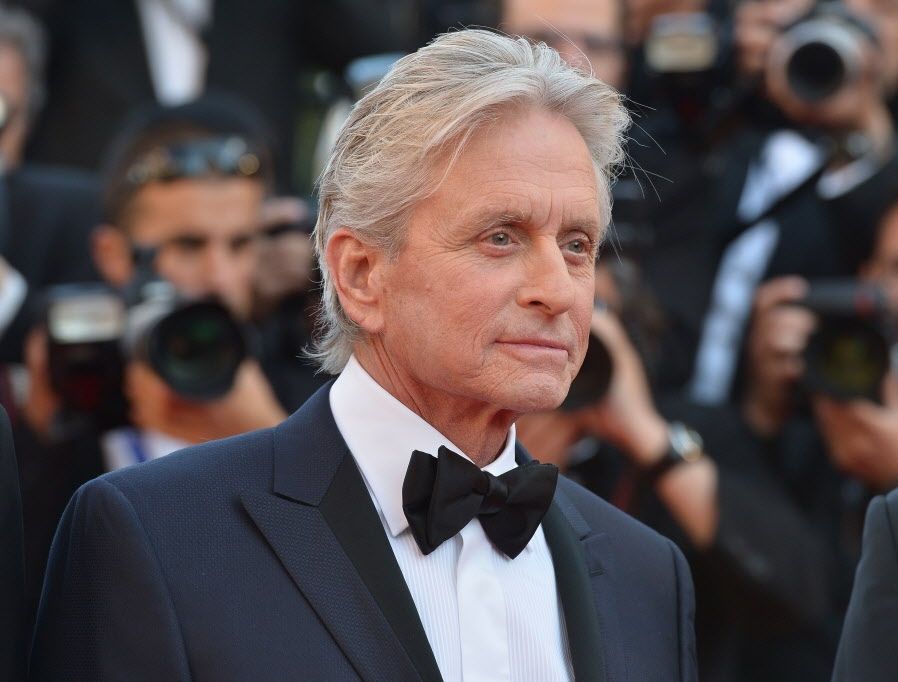 Michael Douglas /Getty
2013 was undoubtedly a difficult year for veteran film actor and director Michael Douglas, with the news that he has separated from Catherine Zeta Jones dominating the tabloids for the last few months.
Rumors have it that is apparently not a lost cause between Michael and Catherine, and the chances of a reconsideration are pretty strong.
At the same time Michael's mood will have improved with the news that he has been recently nominated as a candidate for a Screen Actor's Guild Award in the Male Actor, TV Movie or Miniseries category for his role of Liberace in the recently released movie of the pianist's life "Behind The Candelabra."
The only cloud in that particular  sky as far as his possible award is concerned is that one of his main rivals to pick up this year's prize is Matt Damon, who starred alongside Douglas as the late singer's lover Scott Thorson in the HBO project, although Michael will be feeling confident having already won an Emmy for his role as the gay celebrity who sadly passed away from Aids in 1987, at the age of 68.
Another event that is due to put a smile back on Douglas's face is scheduled for Wednesday December the 18the  at the exclusive Cipriani venue on 42nd street in New York City, when Michael will step up to the rostrum as a guest of the  U.N. Correspondents' Association (UNCA), at their annual award ceremony next week to receive the UNCA Global Citizen of the Year award, for his efforts as the U.N. Messenger of Peace for nuclear disarmament and nonproliferation.
Michael Douglas is one of Hollywood's most prolific actors and producers. He has been the recipient of  two Academy Awards, one each from both sides of the camera, first as  producer of the Best Picture of 1975 " One Flew Over the Cuckoo's Nest" and twelve years later as Best Actor for his role in "Wall Street".  Michael has also won four Golden Globes, including a  Cecil B. DeMille Award.
 –
Michael Douglas with his father superstar Kirk Douglas
–
Michael Douglas  was born in New Brunswick, New Jersey, to veteran  actor Kirk Douglas and Bermudian-born actress Diana Love Dill.
After completing high school Michael went on to study drama at the University of California, Santa Barbara, graduating with a Bachelor of the Arts (BA) degree, later going on to study acting at the American Place Theatre in New York City.
After appearing in a number of minor film roles, Michael's first major breakthrough came in 1972 when he was offered a part in a new  TV series, playing a rookie detective  in  "The Streets of San Francisco" alongside veteran actor, Karl Malden, who went on to become Douglas's long term friend and mentor.
In 1975, Douglas was handed an opportunity by his father to co-produce a film based  on Ken Kelsey's novel "One Flew Over the Cuckoo's Nest".   Kirk Douglas  had bought the rights to produce the movie, as he intended to take the role of lead character, Randle McMurphy, having already appeared in the stage adaptation.
Michael took on the role of joint-producer with Hollywood veteran, Saul Zaentz with his first, delicate task involving telling his father, then in his late fifties that that particular ship had sailed as he was too old for the part, instead awarding the role to  Jack Nicholson who was almost twenty years younger than Kirk Douglas at the time.
It was apparent that Michael had  made the right call,  with Nicholson putting in an Academy Award winning performance. " Cuckoo's Nest was the second movie in history  to win all five major Academy Awards (Best Picture, Actor in Lead Role, Actress in Lead Role, Director, and Screenplay) in a single year with  Douglas winning his Oscar as producer.
Since then Michael Douglas has maintained his status as one of Hollywood's most marketable properties, having  starred in as well as produced a series of highly successful movies.
One of the highlights of his career came in 1987 when he took the powerful role of Gordon Gekko  in Oliver Stone's Wall Street for which he was the recipient of an Academy Award as Best Actor. Close to a quarter of a century later, Douglas reprised his role as Gekko in the follow up -Wall Street: Money Never Sleeps, also directed by Stone.
–
  (L) Actor Michael Douglas , his wife actress Catherine Zeta-Jones with their children Dylan and Carys  (2011) / Getty
–