–
In one of his last acts as he winds down his third and final term as New York City Mayor, Bloomberg  released an official statement just a few hours after Mandela's passing was announced.
–
Please help us out :
Will you offer us a hand? Every gift, regardless of size, fuels our future.
Your critical contribution enables us to maintain our independence from shareholders or wealthy owners, allowing us to keep up reporting without bias. It means we can continue to make Jewish Business News available to everyone.
You can support us for as little as $1 via PayPal at office@jewishbusinessnews.com.
Thank you.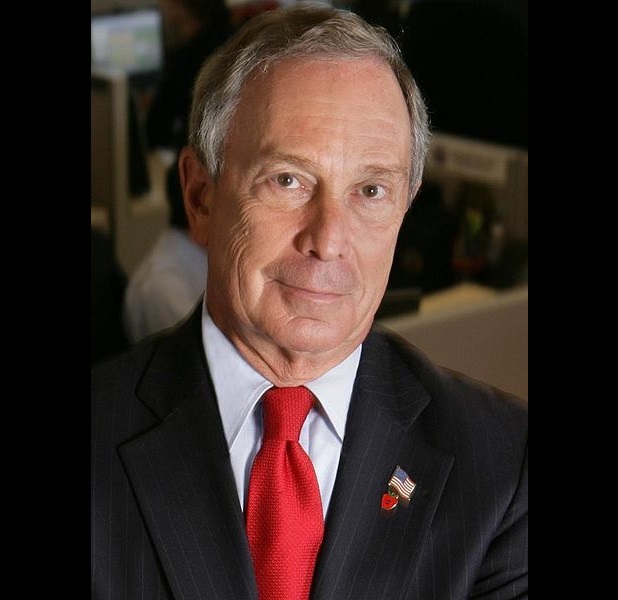 Michael Bloomberg / Getty
–
Michael Bloomberg, just a few hours after  news broke that Nelson Mandela had passed away at the age of 95 , announced that  a new high school currently under construction in the Boys and Girls High School campus in Brooklyn,   will be named the Nelson Mandela School for Social Justice. The new school is due to  open its doors in September 2014 on the campus of the Boys and Girls High School in  the Bedford Stuyvesant neighbourhood of the borough.
The choosing of this particular school is especially significant as it was where Nelson Mandela received a hero's welcome in 1990 on his first visit to the United States after being freed from prison, after having served 27 years for political offenses in South Africa.
Joining Mayor Bloomberg in making the statement was Schools Chancellor Dennis Walcott recalled that Nelson Mandela's visit to the building was especially significant at that time, and the city of New York wants to ensure that the special bond between the students and this legendary figure will live forever.
"We hope that every time they enter and exit its doors, our students at this new school will be reminded of the values he personified. A school that bears his name will encourage our students to demonstrate courage, overcome obstacles, and embrace community. His legacy will forever live on in New York City schools, and I hope our students will reflect on, grow from, and emulate this extraordinary man." Summed up Chancellor Walcott
On making the announcement Mayor Bloomberg said that Equal opportunity and access to education were among the many things Nelson Mandela spent his life fighting for once  going as far as to say that education is the most powerful weapon which you can use to change the world.'"
"Renaming the campus he visited shortly after his release from prison will forever serve as a reminder that our mandate as public servants is to provide our children with the weapons they need for a successful future and help us build a city of inclusion and opportunity that Madiba could be proud of." Mayor Bloomberg, who will be leaving his post on the 31st of  December to be replaced by Bill de Blasio , went on to add.
Michael Bloomberg was born and raised in the Brighton neighborhood of Boston. Bloomberg attended Johns Hopkins University, from where he graduated in 1964 with a Bachelor of Science degree in electrical engineering, going on to study at the. Harvard Business School where he gained a Master of Business Administration degree.
Bloomberg embarked on his professional career at the Wall Street investment bank and securities brokerage Salomon Brothers after graduating. In 1973, Bloomberg was appointed to the role of general partner, where he headed the equity trading department. In 1981, Salomon Brothers were taken over and Bloomberg was laid off , and handed a generous $10 million severance package . That sum was enough to see him form his own company in which he spent the next twenty years as its Chairman and CEO, before stepping down to become Mayor of New York City.