–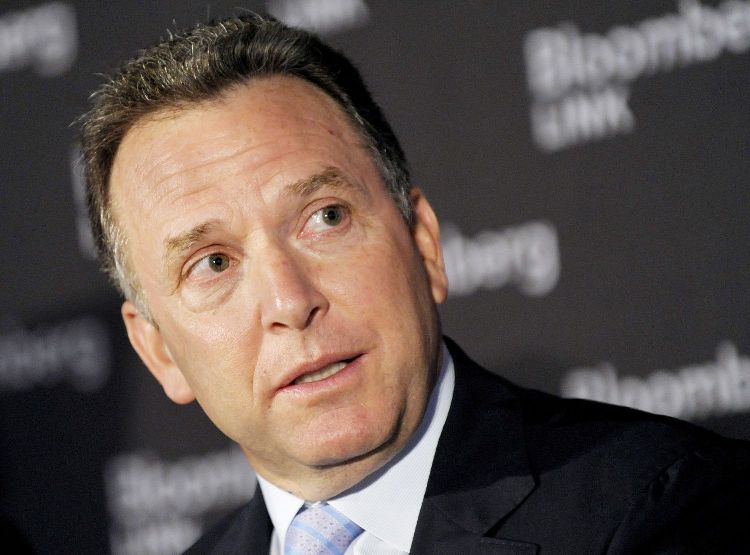 Steven Witkoff / Getty
–
The
Witkoff Group
announced on Tuesday that it had closed a deal to acquire the
Helmsley Park Lane Hotel
,  which directly faces Central Park at 36 Central Park South.
Witkoff Group, which is controlled by Steven Witkoff, and a Hong Kong-based equity majority partner Jynwel Capital, paid US$660 million for the hotel, the company confirmed after the closing.
Please help us out :
Will you offer us a hand? Every gift, regardless of size, fuels our future.
Your critical contribution enables us to maintain our independence from shareholders or wealthy owners, allowing us to keep up reporting without bias. It means we can continue to make Jewish Business News available to everyone.
You can support us for as little as $1 via PayPal at office@jewishbusinessnews.com.
Thank you.
Jynwell
Capital is led by its Chief Executive Officer Mr.
Jho
Low.
Steven Witkoff said yesterday that the 47-story, 466, 000 square foot, 605 room hotel would now be rebranded as the Park Lane New York, quashing initial rumours of a possible early conversion to residential use.
–
–
Mr.
Jho
Low also said, "We are excited to partner with Witkoff and play an important role in the investment consortium for this attractive New York City hotel property."
The Helmsley Trust was the seller, as the trust continues its policy to establish liquidity through the release of many of its real estate assets,  including through the sale of its interest in the Empire State Building just over a month ago.
"We look forward to working with our partners to continue to operate the property as one of the preeminent hotels in New York City, " Witkoff added.
–
Highgate Hotels, which is the hotel affiliate of one of Witkoff's investment partners in the deal, will now manage the asset for the group. Financing for the transaction was provided by Wells Fargo, and also by Criterion Real Estate Capital.
The other equity partners in the investment group include Highgate Holdings, New Valley and Macklowe Properties.
This must rank as a superb acquisition of an excellent, albeit somewhat ageing, hotel that nevertheless occupies one of the most magnificent locations anywhere in the city, directly across from the park.
–
However whilst still very plush, the hotel is likely a little tired and will undoubtedly need a capital refurbishment to stay competitive, which Witkoff is committing to. There will also continue to be speculation that at some point it could be converted into residential use, perhaps even by demolition to build another one of the enormously tall, narrow,  new "needle" towers that are going up all over the city now, to replace it.
That would certain represent the highest and best use potentially for the site, which is what drives real estate value, especially if the group has some air rights tucked away somewhere available to apply to the property. Or, it could be flipped later to someone else who undertakes the task instead, so let's wait and see.
–
About Steven Witkoff
Steven Witkoff, who is 56, was born in the Bronx and raised in Nassau County in New York, including for the latter part of his childhood in upscale Old Westbury. He is the son of Martin and Lois Witkoff and his father was a successful manufacturer of ladies coats in the New York garment trade.
Witkoff earned his doctorate in jurisprudence at nearby Hofstra University. Hofstra later hosted presidential debates during both the 2008 and 2012 US general election campaigns.
After graduating from Hofstra as a lawyer he went to work for a local New York law firm, and by 1985 was already dabbling in small real estate deals for his own account with a partner Lawrence Gluck. By 1996 he was able to obtain financing from Credit Suisse First Boston to buy his first Class A building 33 Maiden Lane, a 27 storey building that had been designed by Phillip Johnson.  Just two years later he was able to buy the Woolworth building for US$137 million together with Rubin Schron.
In 1998 after a planned IPO fell through due to a real estate market collapse at the time, he left his partner behind and set up on his own by founding the Witkoff Group, even diversifying into residential building as well to stay liquid during poor economic conditions.
Fifteen years later he has built the group into a major force in the New York and the US commercial real estate markets, acquiring or developing a number of important properties in addition to the Woolworth Building itself, which is a New York city landmark building.
He is married to Lauren and they had three sons, one of whom died in 2011.
–
 Helmsley Park Lane Hotel