–
Sir Michael's investment company Sequoia Capital has invested $19 million in 6Wunderkinder, the Berlin based developer behind Wunderlist , a cutting edge productivity application.
–
Please help us out :
Will you offer us a hand? Every gift, regardless of size, fuels our future.
Your critical contribution enables us to maintain our independence from shareholders or wealthy owners, allowing us to keep up reporting without bias. It means we can continue to make Jewish Business News available to everyone.
You can support us for as little as $1 via PayPal at office@jewishbusinessnews.com.
Thank you.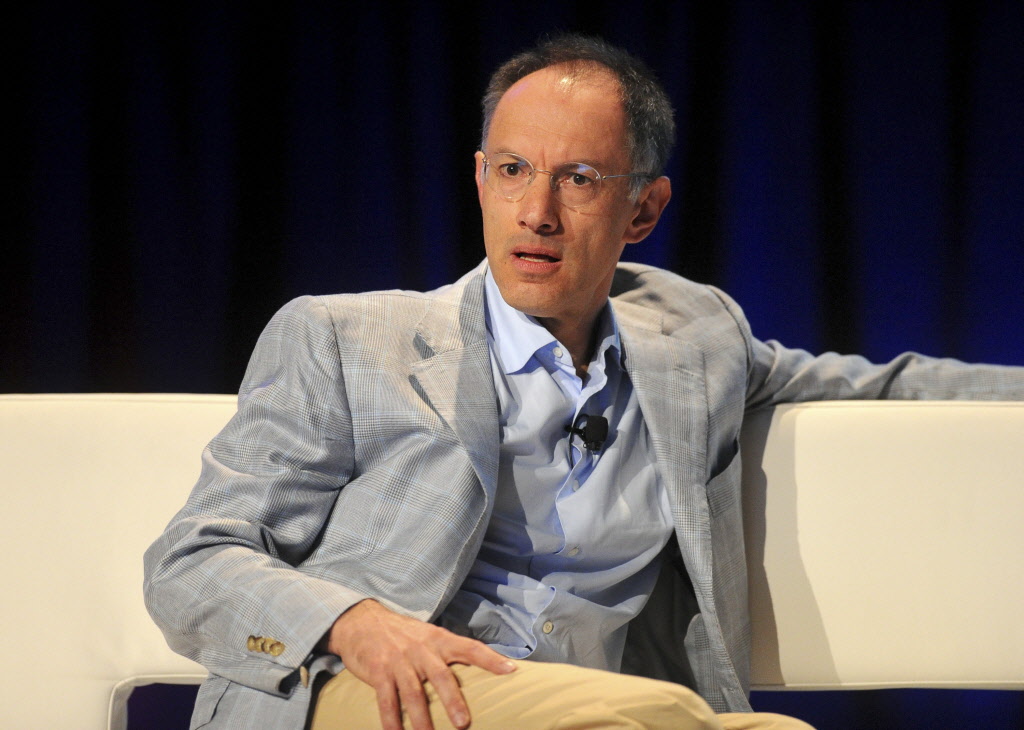 Michael Moritz /Getty
–
Sequoia chairman Sir Michael Moritz knows a thing or two about investing in high-tech companies, having made himself a billionaire through wise investments in some of the World's largest online conglomerates, particularly Google.
In recent years Sir Michael has been focusing his activities on investing in cloud-based productivity operations in general , and Dropbox and Evernote in particular.
Now Sequoia Capital has added Berlin based 6Wunderkinder a mobile tool for collaboration and task-management to their list, having recently invested $19 million in the company.
The brains behind Wunderlist is 6Wunderkinder's founder Christian Reber. The 27-year-old founded the company in 2011 with the goal of developing a simple pattern that would work behind any newly developed software and would allow it to become accessible on any communication device, making it totally cross-platform, easily synchronizable and readily shareable.
Announcing his investment Sir Michael stated that 6Wunderkinde would make a natural addition to his stable of investments based around cloud-based productivity visiting Wunderlist as the vital third leg in a series investments in the sector.
The factors that have succeeded in making Wunderlist such a popular application is its ease of operation. All that is required of the operator is to create a daily list of simple tasks that have to be done and check them off the list as they are completed.
What makes. Wunderlist stand out from the crowd on the cloud is that it is capable of transforming effortlessly between any desktop operating system such as Windows or iOS to the major mobile operation system such as those used on iPhones as well as Android driven Smartphones and tablets.
This ease of adaptability is worked makes Wunderlist social every user-friendly tool for collaboration between a variety of groups working on different devices.
Since its launch last year, Wunderlist has already a subscription list of more than five million registered users, a considerable achievement in an especially crowded market, which Mortiz points out is largely due to the great care and attention that has been lavished on the design, that has proved particularly attractive to consumers for consumers.
Like the other members Sequoia Capital's stable, DropBox and Evernote, Wunderlist is available to subscribers as a freeware, with the basic software allowing subscribers to build and share lists as well as attach a limited amount of documents across the platform. However the business level version which is subscribable for just $4.99 monthly (or an annual fee of $49.99) opens the door to a number of other possibilities such as share unlimited files, add comments and updates, mark out specific tasks as well assign certain tasks to colleagues.
As well as Sequoia Capital previous investors Atomico and Earlybird Ventures also participated in the 6Wunderkinder's series B round, bringing the total capital raised in the funding round to $30 million.
Thanks to this input Reber will able to continue with his program to expand the capabilities Wunderlist, through increasing the number of engineers and designers based in the company's head office in Berlin, as well as fully establish an independent base for the company in the Bay area of San Francisco in able to be in closer contact with current and future partners in the software industry .
According to Christian Reber, 6Wunderkinder's goal is eventually sign up as many as 100 million subscribers for Wunderlist, going on to add that to build a mass market product of that scale, the company will not only need to be extremely focused but also be prepared to settle for nothing less.
–