–
The low cost carrier is increasing the frequency of weekly flights from four to five due to higher demand.
–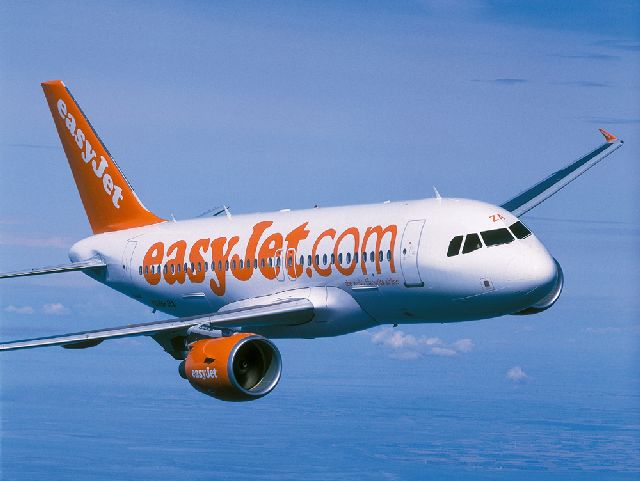 –
Please help us out :
Will you offer us a hand? Every gift, regardless of size, fuels our future.
Your critical contribution enables us to maintain our independence from shareholders or wealthy owners, allowing us to keep up reporting without bias. It means we can continue to make Jewish Business News available to everyone.
You can support us for as little as $1 via PayPal at office@jewishbusinessnews.com.
Thank you.
Low-cost carrier easyJet plc (LSE: EZJ) is increasing the frequency of its flights from Tel Aviv to Geneva, due to increasing demand. Starting October 28, easyJet will operate five weekly flights to Geneva, up from the current four. The flights will be scheduled for Sundays, Mondays, Tuesdays, Thursdays and Fridays. Flights will depart Tel Aviv at 1.05 pm and arrive in Geneva at 4.45 pm. Flights from Geneva will depart at 7:05 am and arrive in Tel Aviv at 12:10 pm.
With all taxes included, fares from Tel Aviv to Geneva one-way start at €57.24. Geneva-Tel Aviv one way flights start sat and €31.24.
easyJet inaugurated its twice-weekly Tel Aviv-Rome route last month and now operates to five destinations from Tel Aviv. In addition to Geneva and Rome, easyJet also flies from Tel Aviv to Luton near London (11 flights each way per week), Manchester (2-3 flights a week), and Basel (4 flights a week).
easyJet UK and Middle East commercial manager Hugh Aitken said, "easyJet's affordable prices together with our excellent service is a real value for people who travel for business and leisure. We are delighted to add more flights on Tel Aviv – Geneva route to meet the increasing demand for our service to Tel Aviv and Geneva."
Published by – www.globes-online.com